Ryan's Bush Pig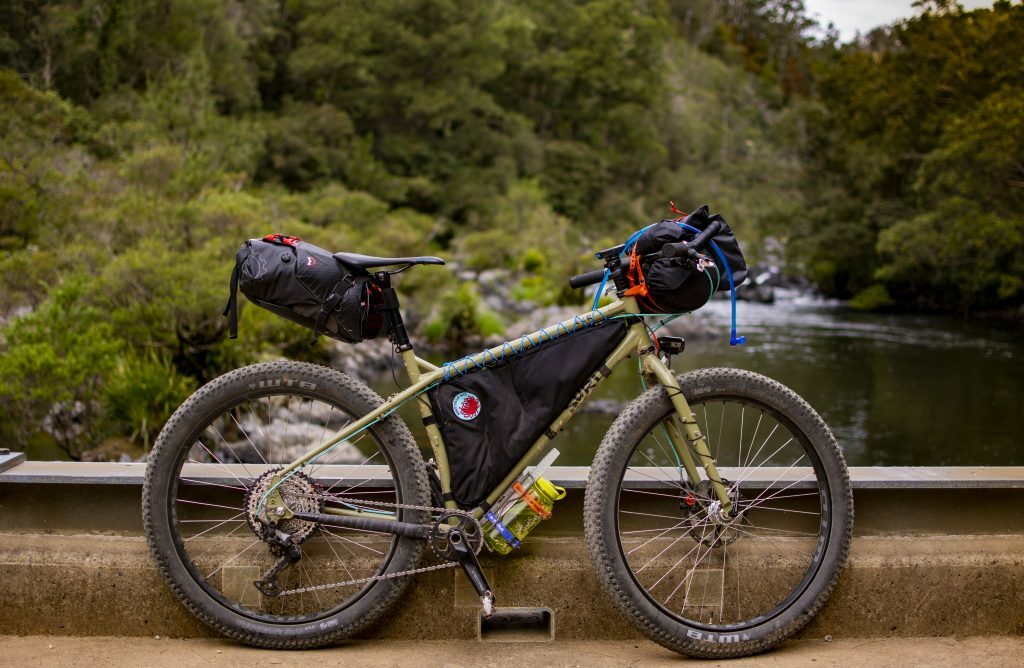 What's the story behind your rig?
There's not much of a story to be honest. I bought this Surly ECR second hand unseen on a whim.
The set-up is similar to the set-up for my Norco Search, with the exception of the frame bag which is homemade (by previous owner).
What trip was this bikepacking rig setup for?
This was on a two day trip on the Nymboida Cycle Trail (theres a story about it on DLCC website which gave me the idea & route).
The route mostly traverses National Parks and is located in the New England high country. Definitely recommend if you're in the area.
I rode this route as a back-up training ride for the Hunt 1000. The route I'd planned wasn't possible due to restrictions and this one came close both in distance and elevation.
What camping gear were you carrying?
This is my spring/summer set-up. Though living in the sub-tropics, I rarely go bike packing in the summer months.
For this trip I was carrying – a Big Agnes Flycreek UL HV 1 tent, Kathmandu Pathfinder sleeping bag (not the best but it makes do for warmer months), Thermorest Xtherm sleeping mat and my trusty MSR Whisperlite stove. I'm a one cup cooks all person too, so I had my Keith Ti mug.
The only thing I'd change for winter trips is my sleeping bag, then I'd carry my Marmont Hydrogen.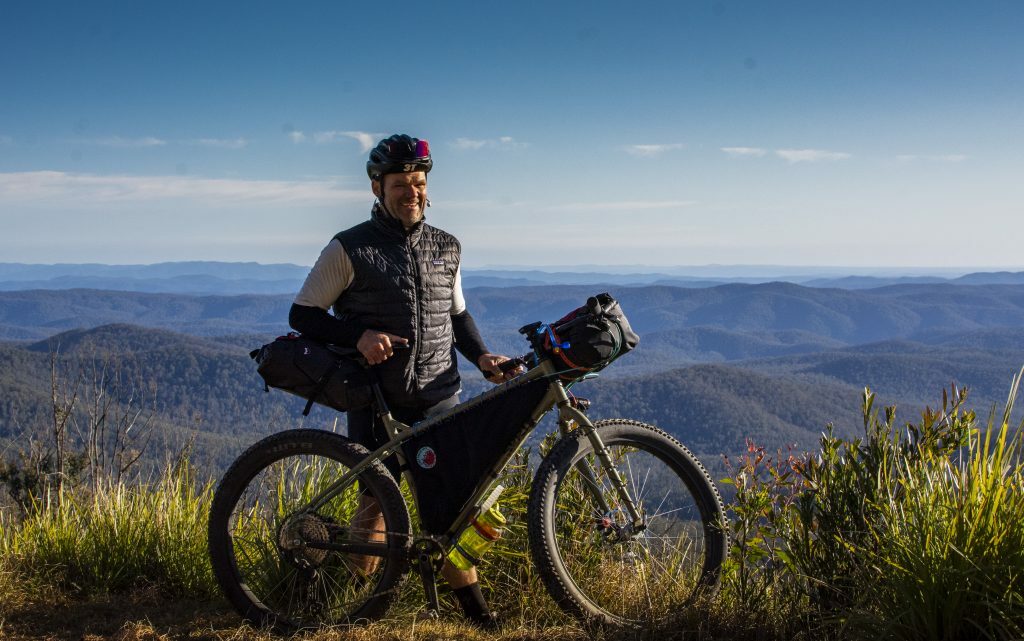 Bike & Bags:
Surly ECR 27.5+ (AKA Bushpig).
Saddle bag is a Revelate Designs Terrapin. Normally I carry stuff in here that I won't need throughout the day – camp food & food for the next day, cup, spare clothes etc.
Frame bag is home made (by previous owner). In here I'll have stove, fuel, tent poles and pegs, first aid kit, battery bank, spare tube, bladder, tool kit, etc. All the heavy stuff. I've personalised the frame bag with a Keep Tassie Wild patch which has a sentimental memory for me.
Up front I have a standard dry bag that has my tent, sleeping bag and sleeping mat in it. This is attached to my Surly Moloko bars easily with two Voile straps.
Additionally I have a Revelate Designs Egress pouch on my handle bars. In this I carry my DSLR and food for the day i.e. lunch and my pocket knife.
Tell us about the things you love, or things you'd change about this rig:
I wasn't 100% sold on the 27.5+ concept when I purchased the ECR and always thought "I could re-sell if I don't like it…" Though after taking it on a few over night trips and for a burn in the local single track I'm pretty stoked with its capabilities.
For this trip specifically, I would have brought some thicker socks (my feet got quite cold on the second morning) and I wouldn't be so relaxed and filter the creek water (I actually got quite sick by not doing so).
Perhaps I'll get a nice TRG frame bag from Santa.