VIC
Bike bags
Shelters
Sleeping Gear
Terra Rosa Gear
Who's the person behind Terra Rosa Gear and how did you get started?
I'm Evan Howard. I grew up in British Columbia and that's where my love of outdoor pursuits developed. I have a mega passion for mountains and the alpine environment. Exploring that environment is just magical. Im based out of Melbourne which has a great adventure scene with some truly amazing and inspiring people.
I started building gear professionally in 2010. I had always tinkered with everything before that but it was good time in my life to take it to the next level.
There was a strong cottage industry around gear, ultralight in particular, in the USA and I based things off inspiration from that movement.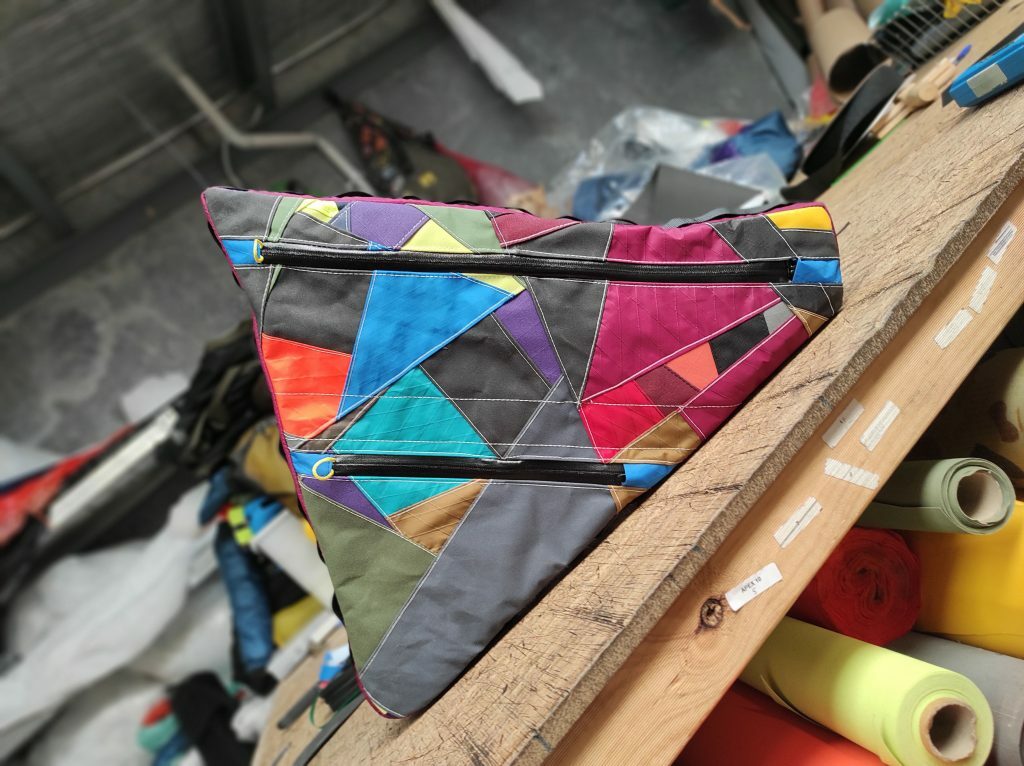 Which product are you most proud of?
At this moment in time I would say the SynBag. The synthetic insulated Sleeping bag. The design process was a really mindful escape from the Covid lockdowns that Victoria and Melbourne have had.
Special mention though would be to the offcut bags, frame, saddle what ever. I'm always stoked when they come off the machines and you get to see a bag that has it's own unique character every time.
The bikepacking scene in Australia is chock full of wonderful people. Just an awesome community. It gets me totally amped up to build kit for folks who are getting out and chasing their own incredible personal adventures.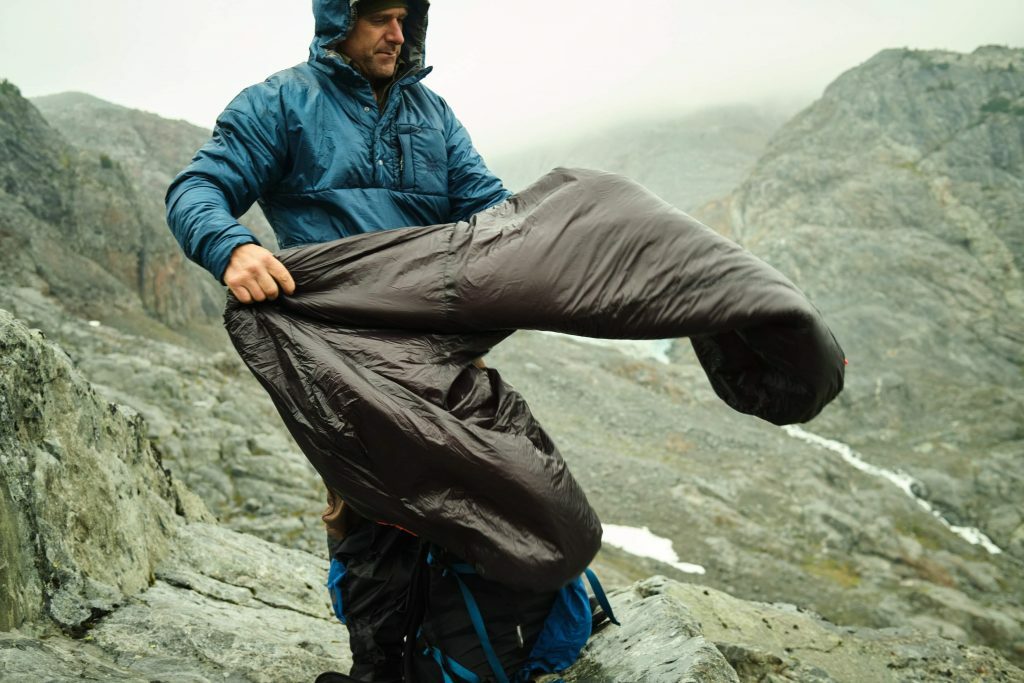 Where's your favourite place your gear has taken you? Or that someone has taken your gear?
For myself personally It would be the Terrarosa Glacier in British Columbia. Phenomenally beautiful and inspiring enough to work under that name.
Some of our Terra Rosa Gear kit is down in Antarctica with the Australian Antarctic Division, which is really neat
But really wherever someone checks in though, I get to live vicariously through them for that moment about where they're at on the earth.
What's next for TRG?
Good question!
We're going to keep on what we're doing here, thats' for sure. A few more items in the works for the near future too but we'll keep it day by day at the moment as we continue to navigate the changing world.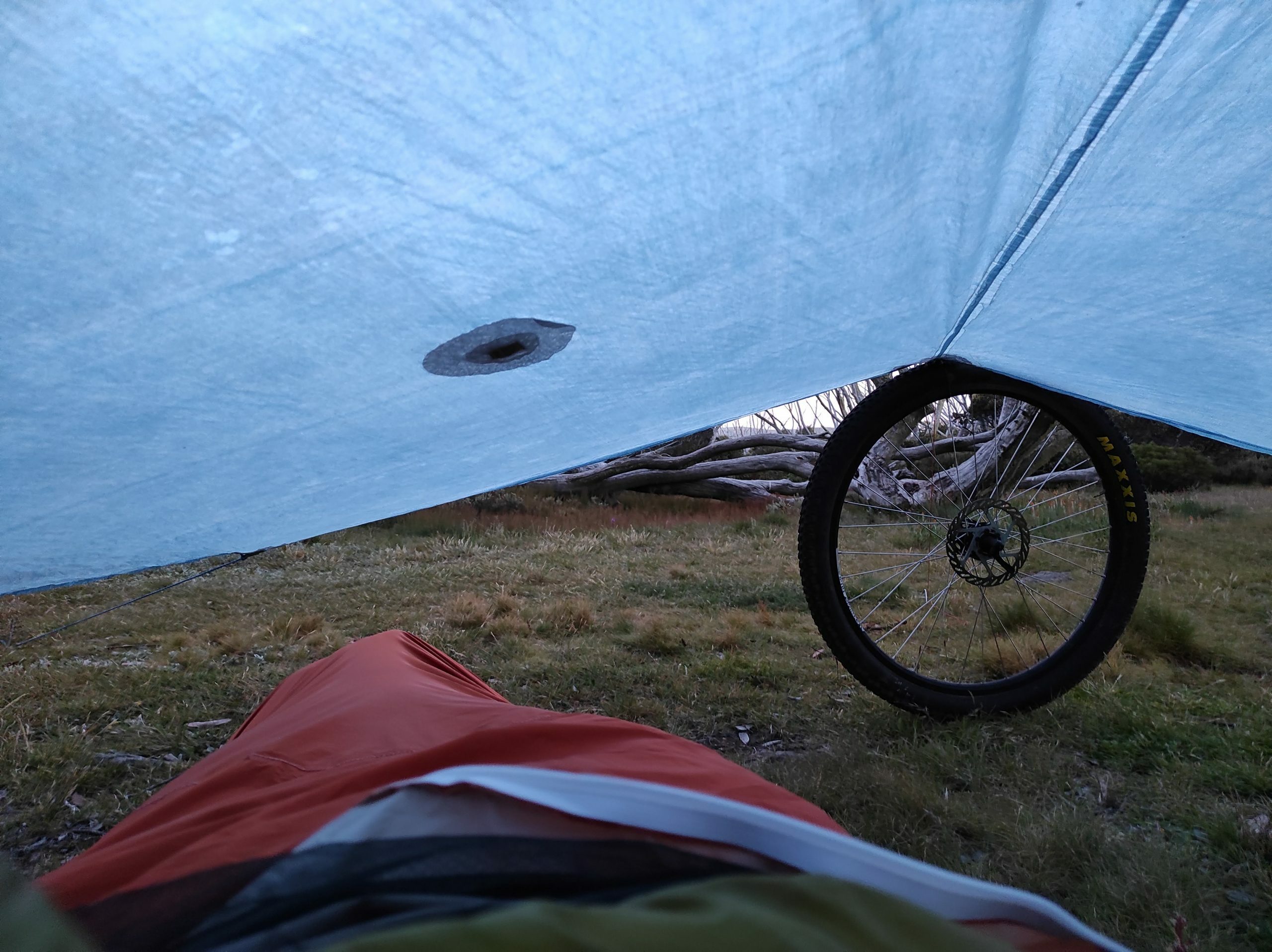 Any other Aussie/NZ makers, creators and scene builders you want to shout out:
For sure! Abi of @schusserthreads, James and Mia who sew part time for Terra Rosa Gear are artists on the sewing machines. They're also huge part of the think tank at Terra Rosa Gear.
Tia, a fellow Melbournian, at @Framework.designs. The designs of her bags are absolutely top notch. Harry up in NSW with the non-stop awesome bags at @H_ngry.
There is a vibrant community of small builders for sure!
Thanks Evan, is there anything else you'd like to mention?
Totally yeah – Thanks to you Mattie, for your work on Desire Lines CC . It's such a great part of the bikepacking community. Your passion for the bikes is infectious. Can we use that term as a complement these days?
Instagram @terra_rosa_gear
Facebook Terra Rosa Gear
Website www.TerraRosaGear.com
All photos are by Evan, except the shot of Evan with the green rope, photo by Adam Palmer @running_bear_expeditions
And the photo of Adam talking his SynBag out of the pack is by @juliankenchenten
If you'd like to be part of the makers, creators and scene builders series, or if you'd like to recommend someone, contact us on our instagram or send us an email.