Kia's Ride on Gariwerd Wonderland
I was never originally going to enter the Gariwerd Wonderland because 'events' and the thought of people watching my dot scares me.
A lot.
However, seeing that the mystery event organiser gave designated spots to women, trans and non-binary people, and seeing that women like Emma Flukes, Kia Matley, Tia Evans and Odette Rosza had entered, I felt represented.
Knowing other women were entering gave me the confidence to pull the 'enter' trigger on the Maprogress website.
Gariwerd Wonderland
Kia, Tia and me finished our Commuter shift at 4.00pm on the Saturday… and I had work on the Tuesday.. so time was against me to do the route. There was no way I could finish 370km in 2 days. I'm slow. My plan was to do the bottom loop (otherwise termed as the "Babycinno Loop" which falsely insinuates the 220km southern loop as easy which is far from the case).
Kia, Tia and I set off at 7.30pm (8.5 hours after the start time). I had a huge iced coffee from the servo before we got there. By the time we got to Jimmys Creek, the caffeine hit was peaking and I felt like I could keep going. I left my favourite ladies and continued on.
In the dark I began the biggest climb of the route: Mount Thackeray. The climb was rocky, steep and a slog. At around 3.00am, I rode past Odette Rosza and her dad Adam Rosza about 1km from the top. Odette is 13 years old and is entering long distance bike packing events. I think that is incredible. I fangirled her at 3.00am on the side of the road as she tried to sleep in her bivvy (Odette: if you are reading this I'm sorry for waking you up. I am in awe of you).
After the climb was my favourite part of the route: the descent down goat track. The sunrise was literally the most amazing sunrise I have ever experienced.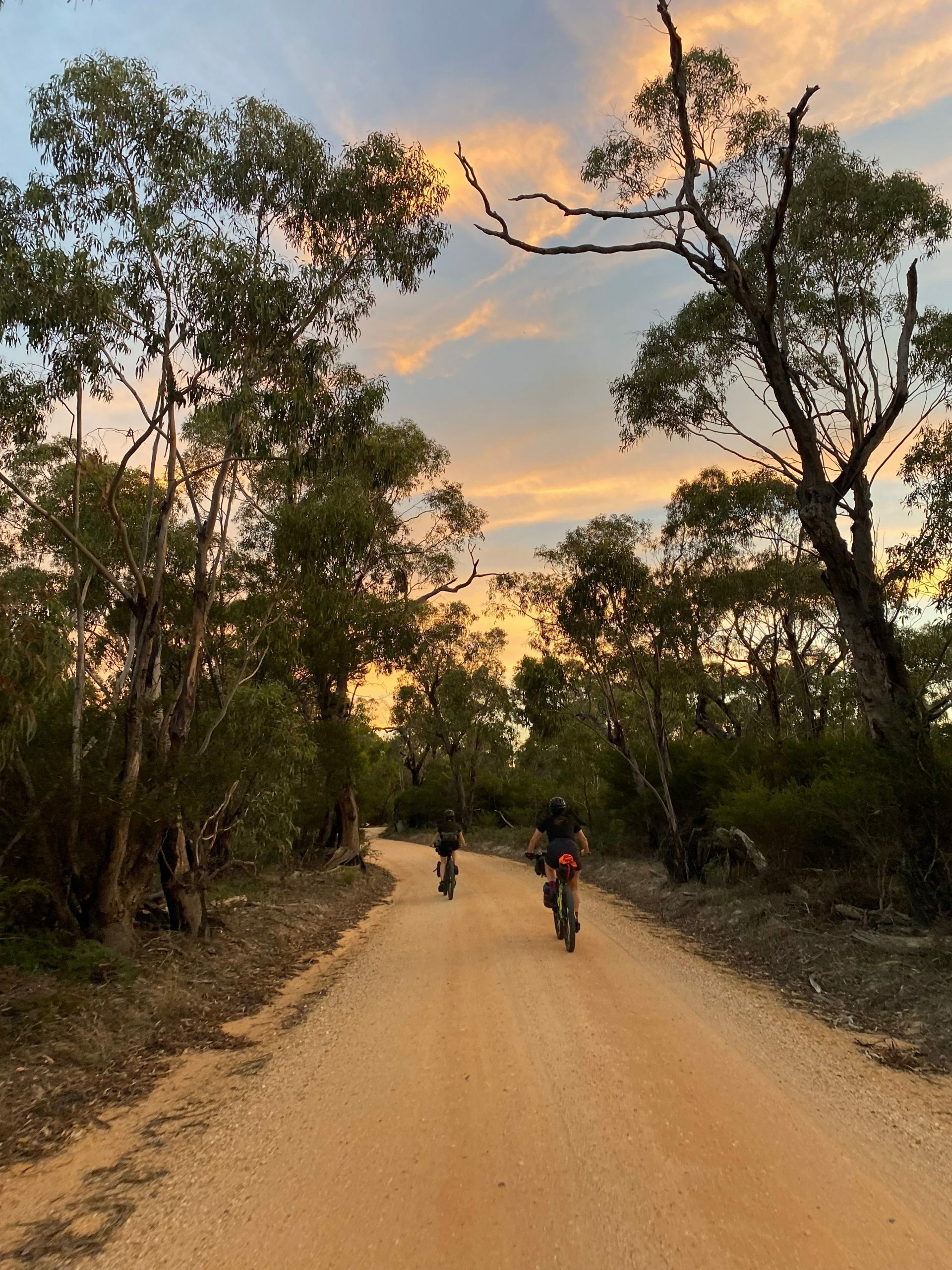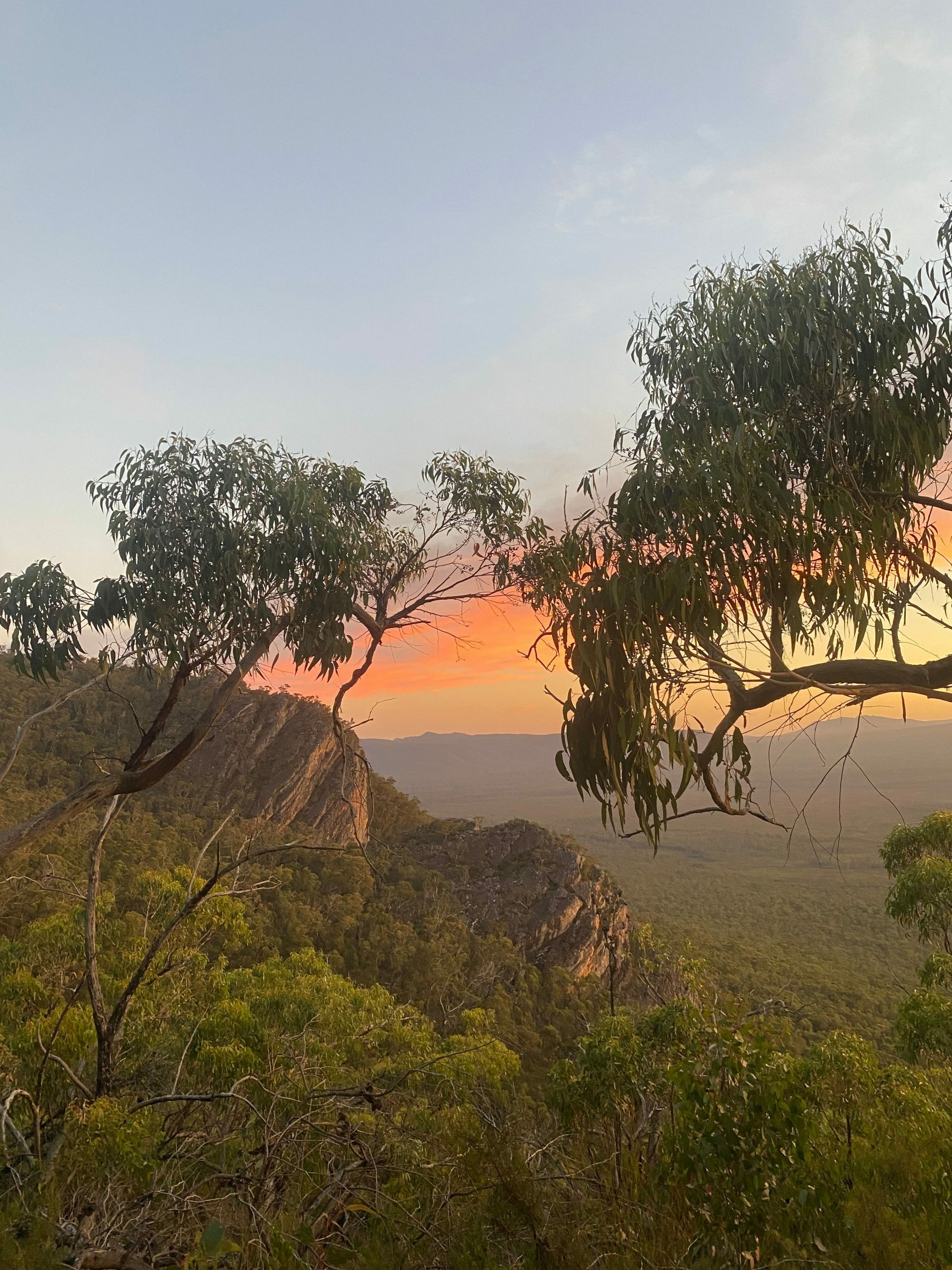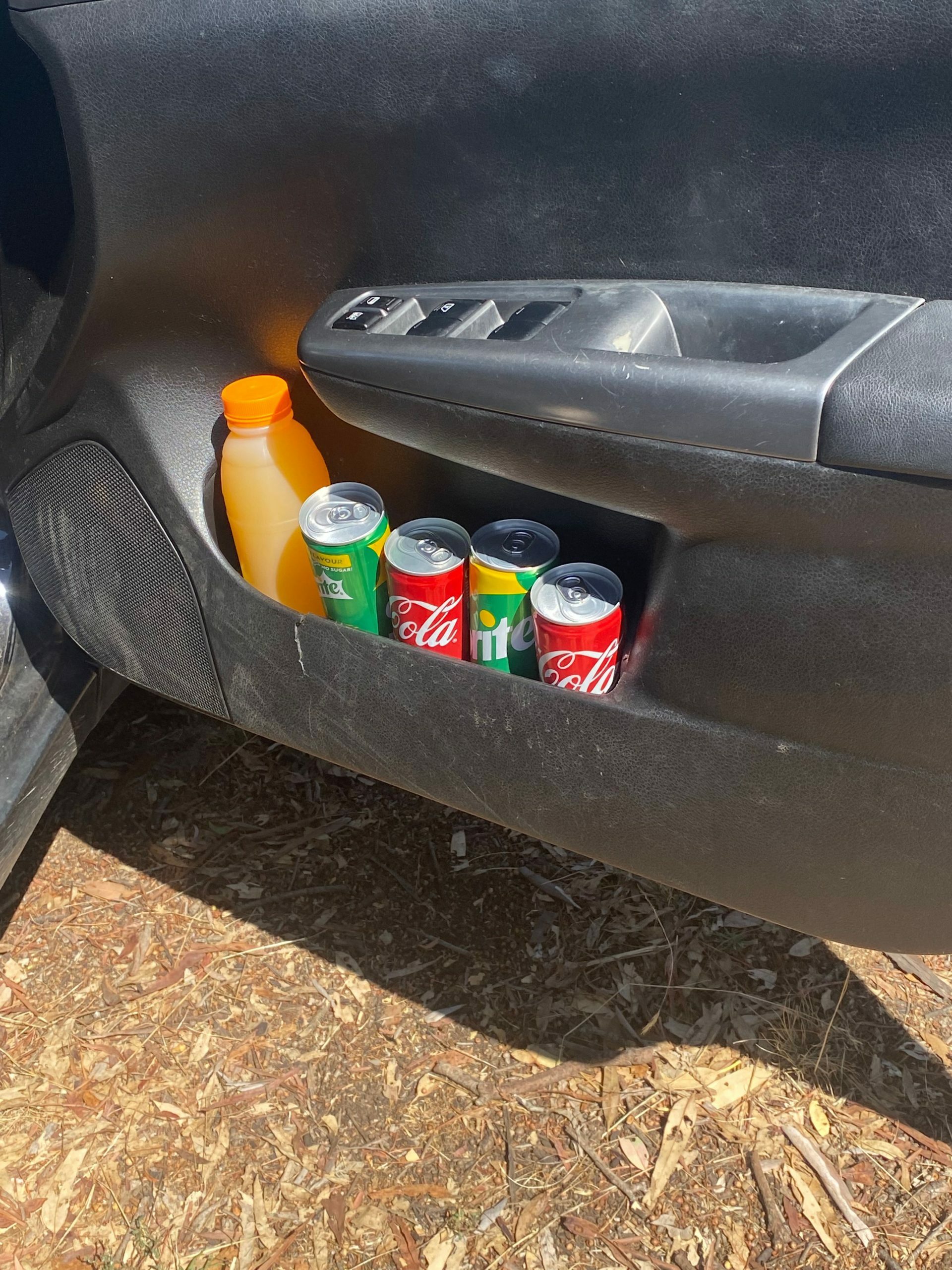 Bail Out Routes
It hit about 10.00am and I crossed the intersection of either starting the northern loop, or heading back to Ararat. I thought I'd give a bit of it a crack. My bailout plan was cutting across to the western side at the 180km mark and cutting 60km at Roses Gap Road.
Soon, I experienced some unrideable 4wd tracks and it was taking me ages walking my bike up and down the rutted tracks. It became abundantly clear that I wasn't going to make work in time if I kept going (and I should potentially invest in a bike that can fit a suspension fork).
I took the bailout option, and I soon found out that I actually cut across to the hardest part of the route. I messaged the mystery event organiser telling them I needed to bail because at the rate I was going I wasn't going to get to work in time and make the last train home, and that I was going to cut to the main road Mount Victory Road and take the bee line to Ararat.
The mystery event organiser let me know the main road was savage and had no shoulder, and they sent me an escape route from the Northern Loop and got me to Boreang camp ground, and saved me from the gnarly Northern Loop. This route was 'chill' compared to the rest of the Northern Loop I was going to experience, but it was still a sandy corrugating road that I found mentally hard to ride through.
When I got to Boreang, I had been peddling for 25 hours (my longest time on the saddle ever) and got to 215km. I was pooped. It was my first time trying the no sleep thing, and I took two naps on the side of the road in ditches that day. Those naps were insanely rejuvenating.
Despite DNF-ing, I was stoked with my effort and slept like a baby that night.
Kia, Tia & Kia, reunited
The next morning I was pushing for the train (and skipped the gnarly climb/descent at 320km mark). As I got to Moyston, the lovely Pete and Robbie had tracked me down and offered me a selection of refreshments (you legends).
Kia and Tia rolled up too. I was so happy to see them again! Reunited with the gang!
All in all, the Gariwerd Wonderland was such a great experience. It was so hard, but so rewarding and I had the best time.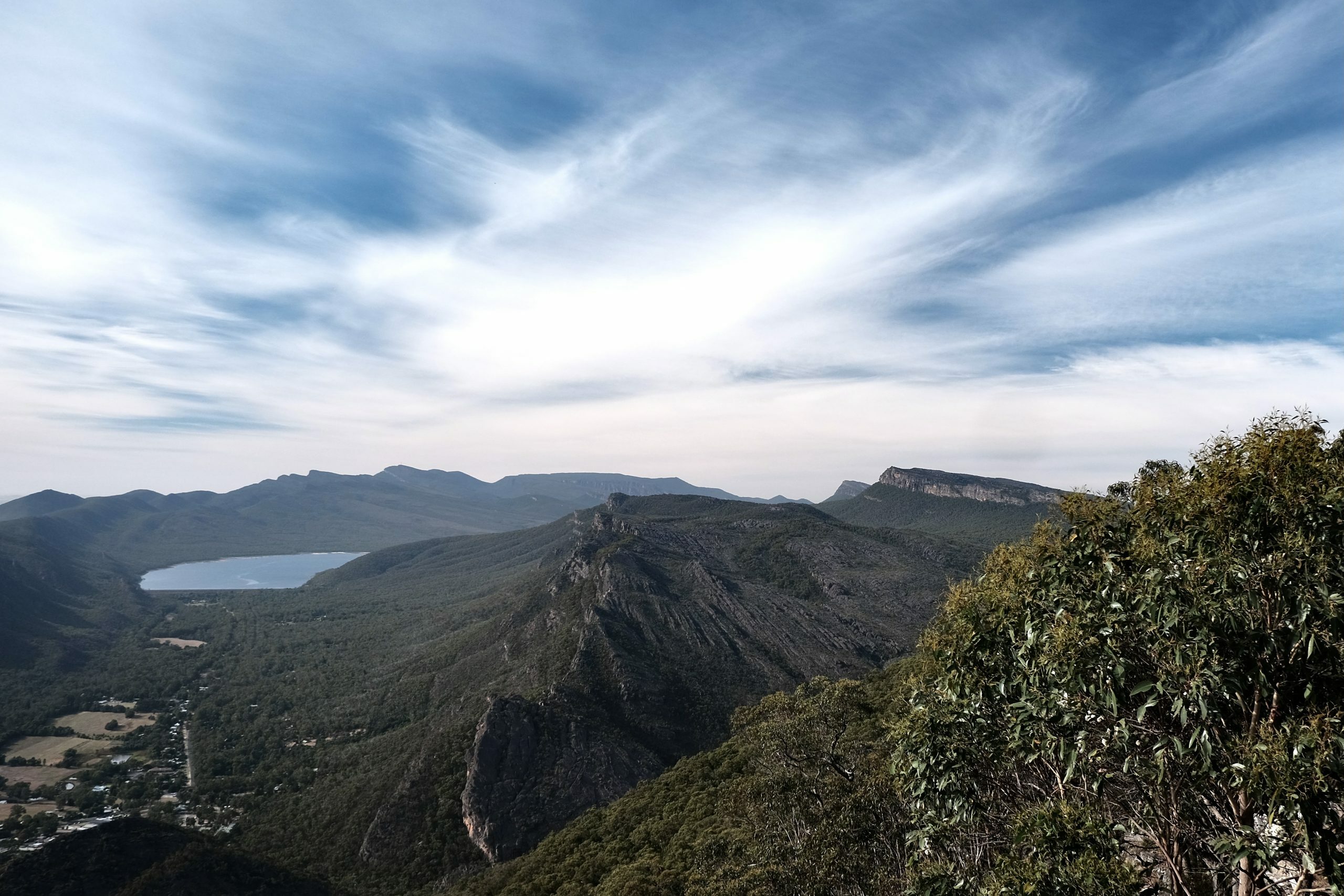 Notes from the 'mystery' organiser
Gariwerd Wonderland was conceived, promoted (largely by word of mouth), and run within a timeframe of just 4 weeks. There was enough information to spark an interest, but not enough to remove uncertainties. Nothing was required to participate, but nothing except a vetted and legally ridable route was provided either. Planning the experience you wanted to have was half the point, half the fun. Water, resupply, bike and tyre choice, the location of the now infamous 'hot banana valley view' and the other photo checkpoints. Do your own research, ride your own race.
Just 16 people attempted the inaugural Gariwerd Wonderland. A quality over quantity lineup who each contributed to the character and success of the weekend in their own unique ways, and who collectively were able to create that elusive 'community' we all desire. Significantly, five were females. One commented that "designated spots for women felt super inclusive, it felt really special". There's an easy lesson for anyone organising an event (and one that Lewis Ciddor can take credit for). And of course the most interesting and gutsy rides were from these same women, like 13 year old Odette who tackled the 225km 'babycino' loop on a 26″ dually like it was no big deal, and was back at soccer training on Monday afternoon.
Now that the mystique of the route has largely been removed following the fantastic write-ups of many who were there, Gariwerd Wonderland will most likely exist solely as an FKT challenge. The current time to beat on this 370km and 7000m route is 23 hours and 8 minutes. There are already three people intending to have a crack. Of course the Grampians Gariwerd National Park remains an incredible place to ride your bike (especially at a pace that you can actually take it all in), but if you want a grand depart you're going to have to organise it yourself.