Iron Pot Creek Bikepacking Weekend
Iron Pot Creek and Toonumbar Range
It's difficult to share an adventure, article and photos, while being mindful that half of the country is in lockdown. 2021 has been a difficult year, for some more than others. Uncertainty on a daily basis affecting how we live day-to-day, week-to-week and even month-to-month in some instances. So I write this bearing the above in mind – that some, if not a large portion of the Australian bikepacking community, may not be able to enjoy such adventures at present. Those days will return, hopefully sooner rather than later.
Dylan and I had previously chatted about heading up to Iron Pot Creek in Toonumbar National Park, located deep in bundjalung Country – west of Kyogle. Dylan had often mentioned this campground as being one of the best around – a remote site up a one-way road at the head of an uninhabited valley surrounded by a cirque of escarpments and forested hills.
We'd gambled and planned this trip on the hoof – when the lockdowns our collective Local Government Areas were in looked like they might lift. There was supposed to be a small crew from Lismore joining Dylan, Kevin and I, though they couldn't join us due to a "snap" lockdown being imposed the day prior. Such is the frailty of liberty in these testing times.
Heading West on Old Roads
This route commences in Casino – a typical small Australian rural town with your common supermarkets and a well-supplied camping store if you need to stock up for this route.
From Casino, we headed due west passing the town limits and a satellite sub-division before hitting the rural area where predominant gravel roads are found in this region. Old Dyraaba Road undulates through cattle country eventually leading to Dyrabba Road and our first climb for the day. Short and punchy, this tops out on an open ridge where we enjoyed expansive views of the surrounding hills.
Dropping down and briefly on to the tarmac we passed though old settlements, relics of times past, these small communities are as dilapidated as the old weatherboard cottage in the middle of the paddock we rode past – bi-products of large-scale industrialisation.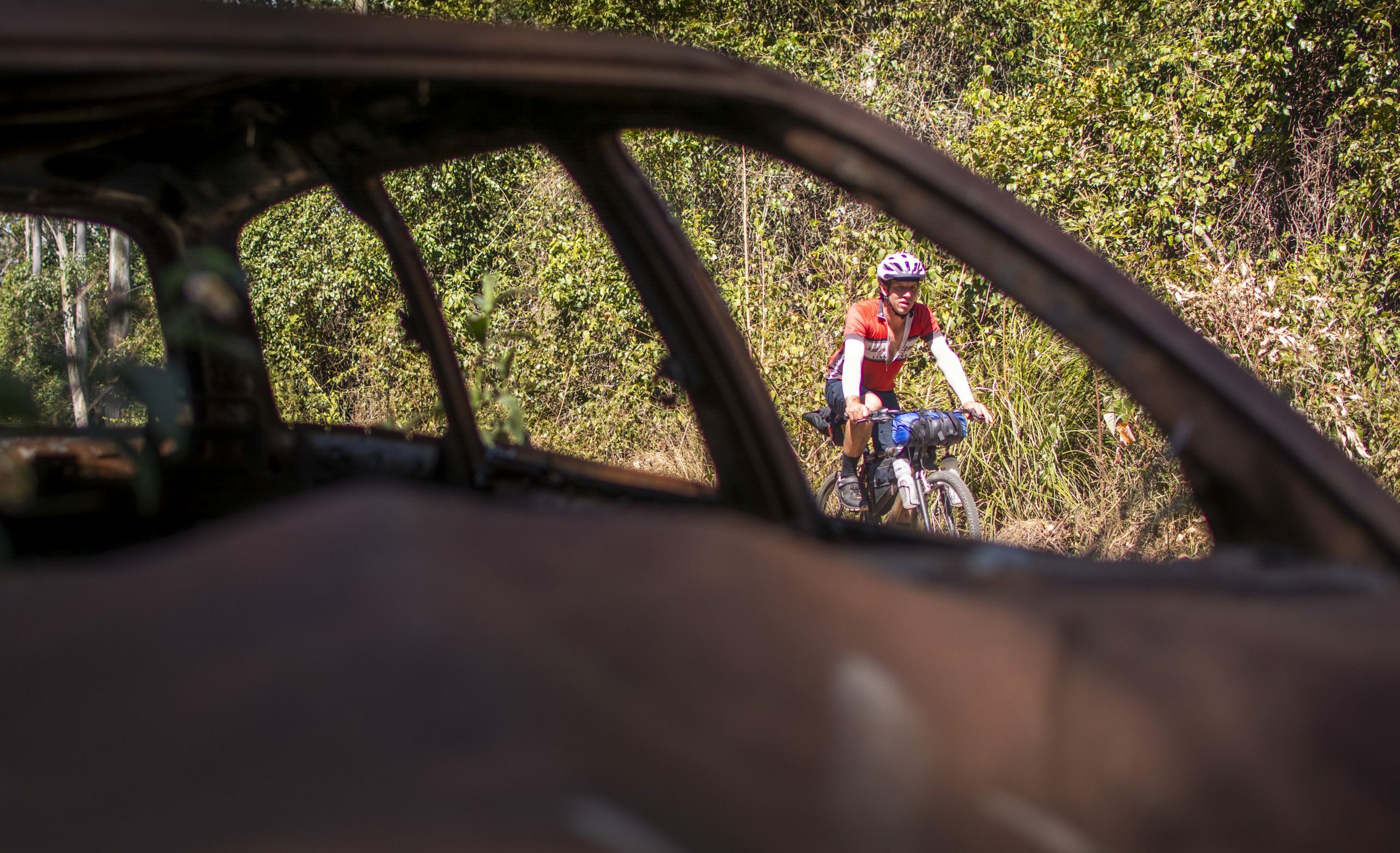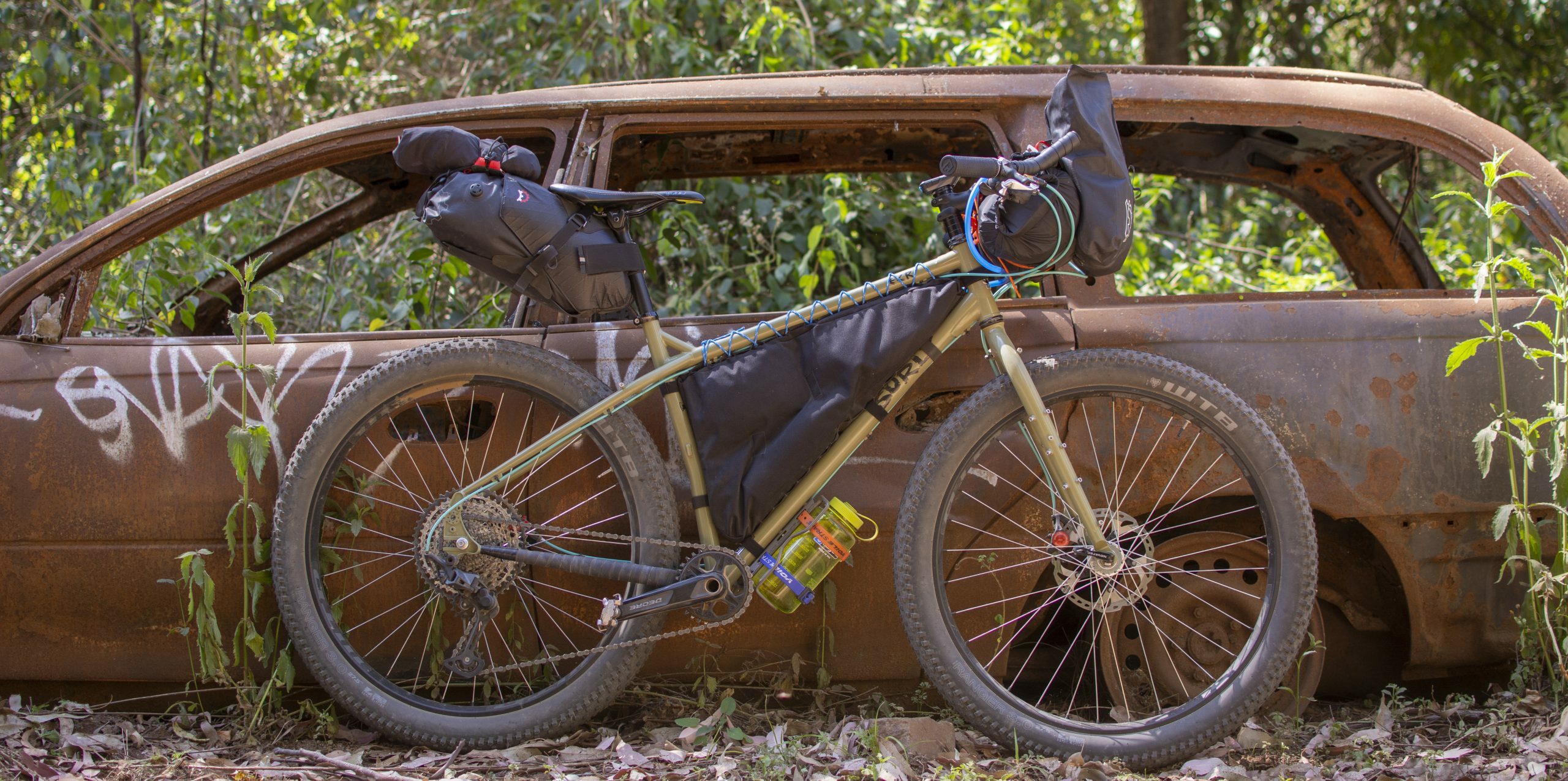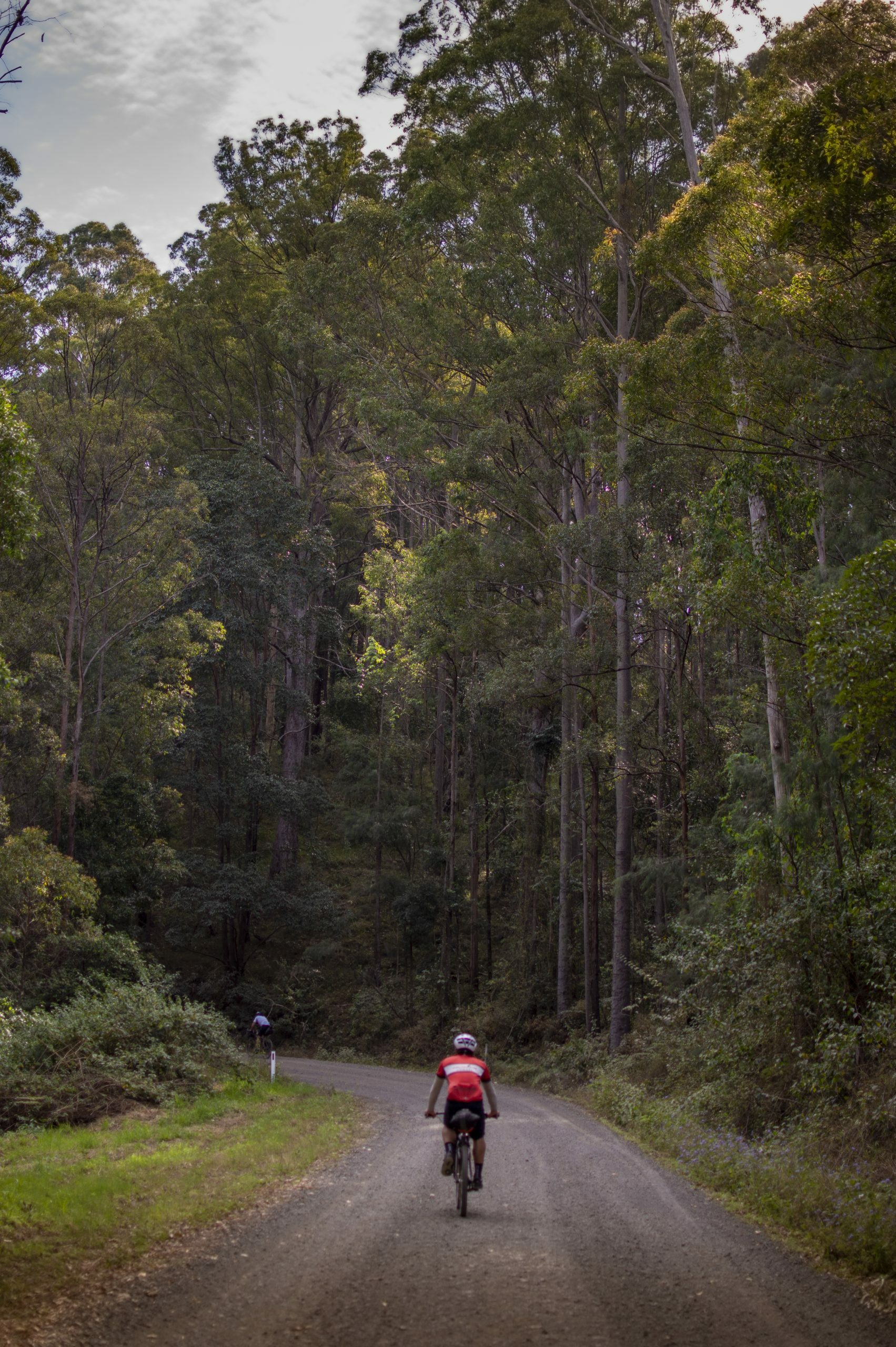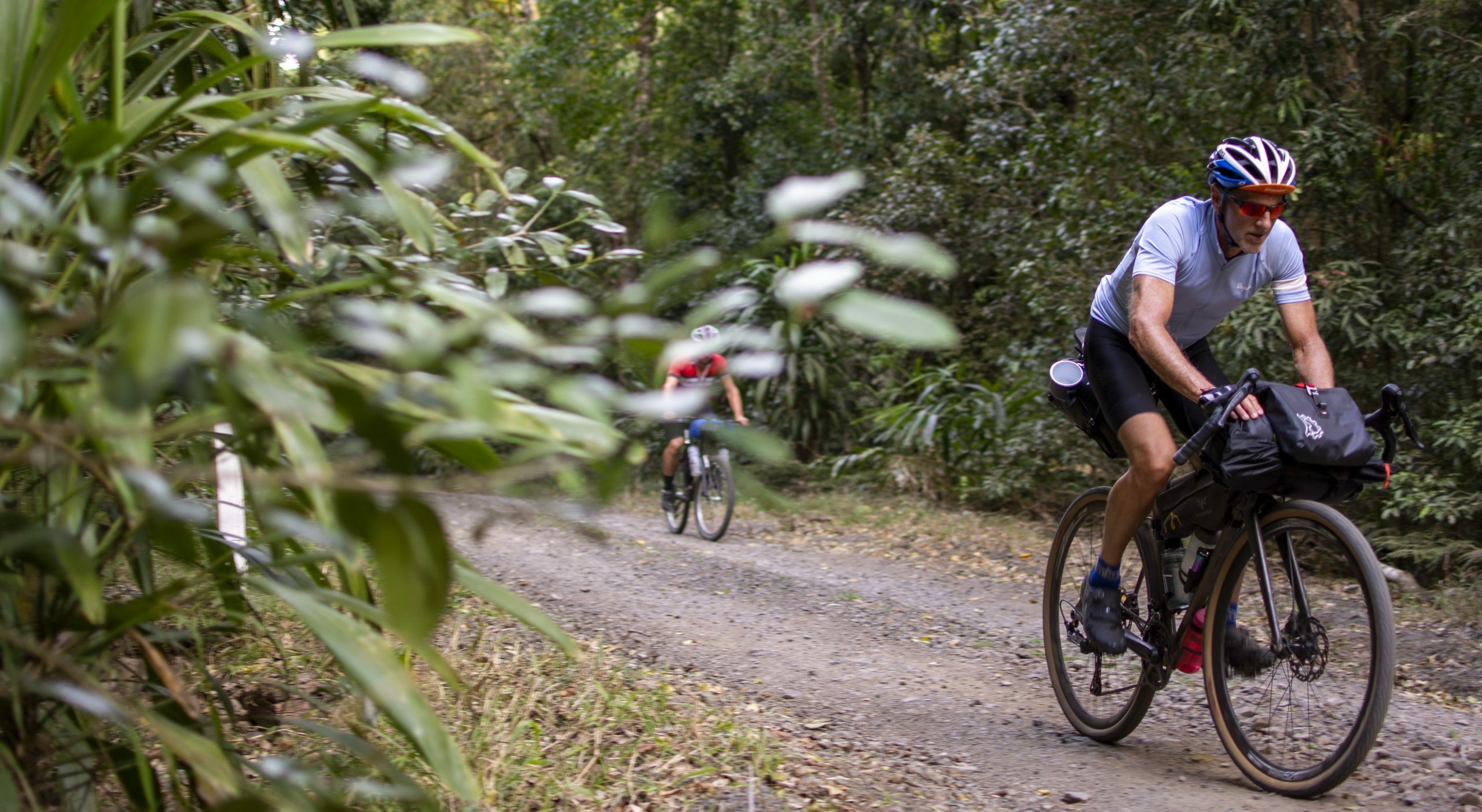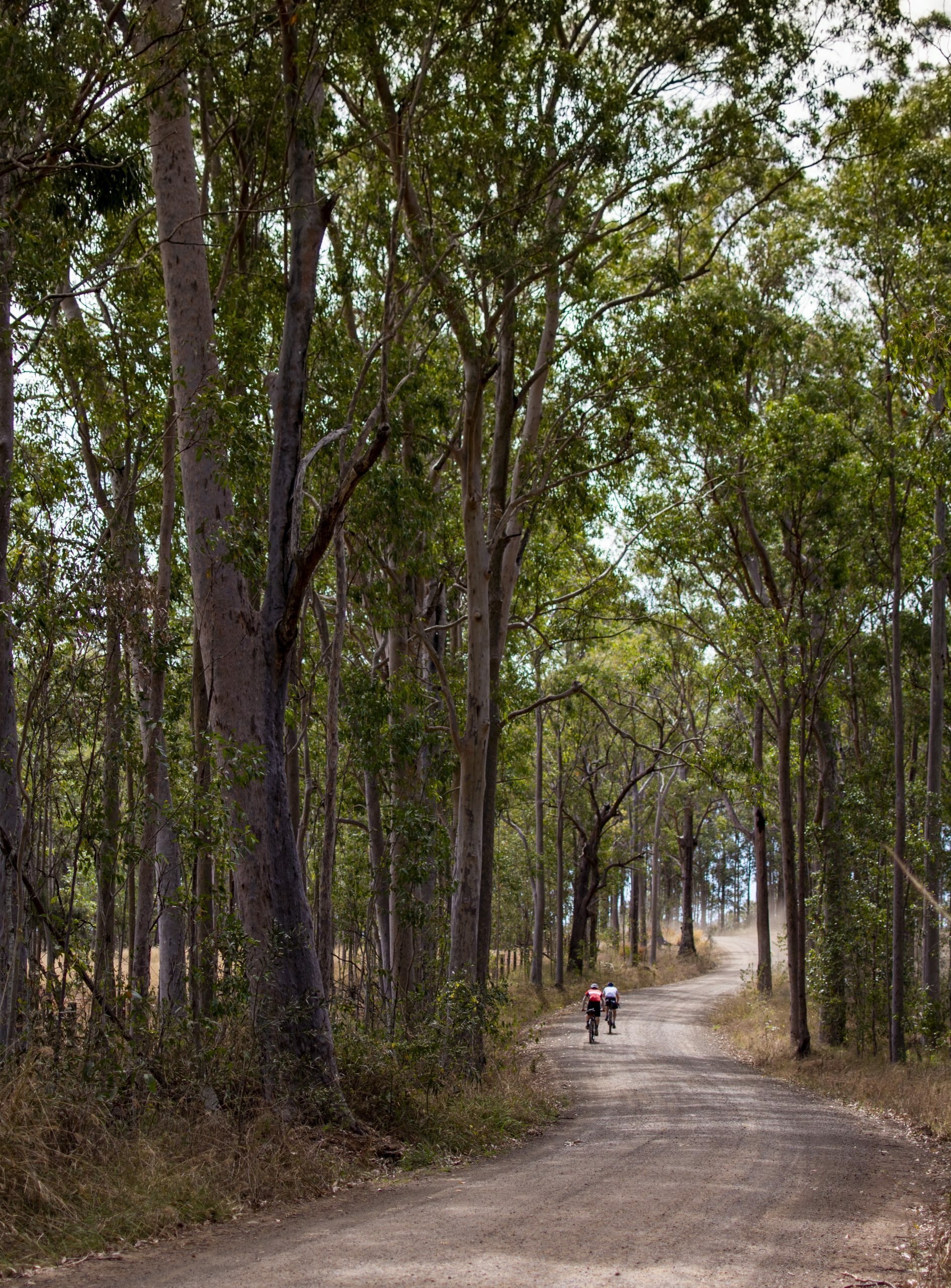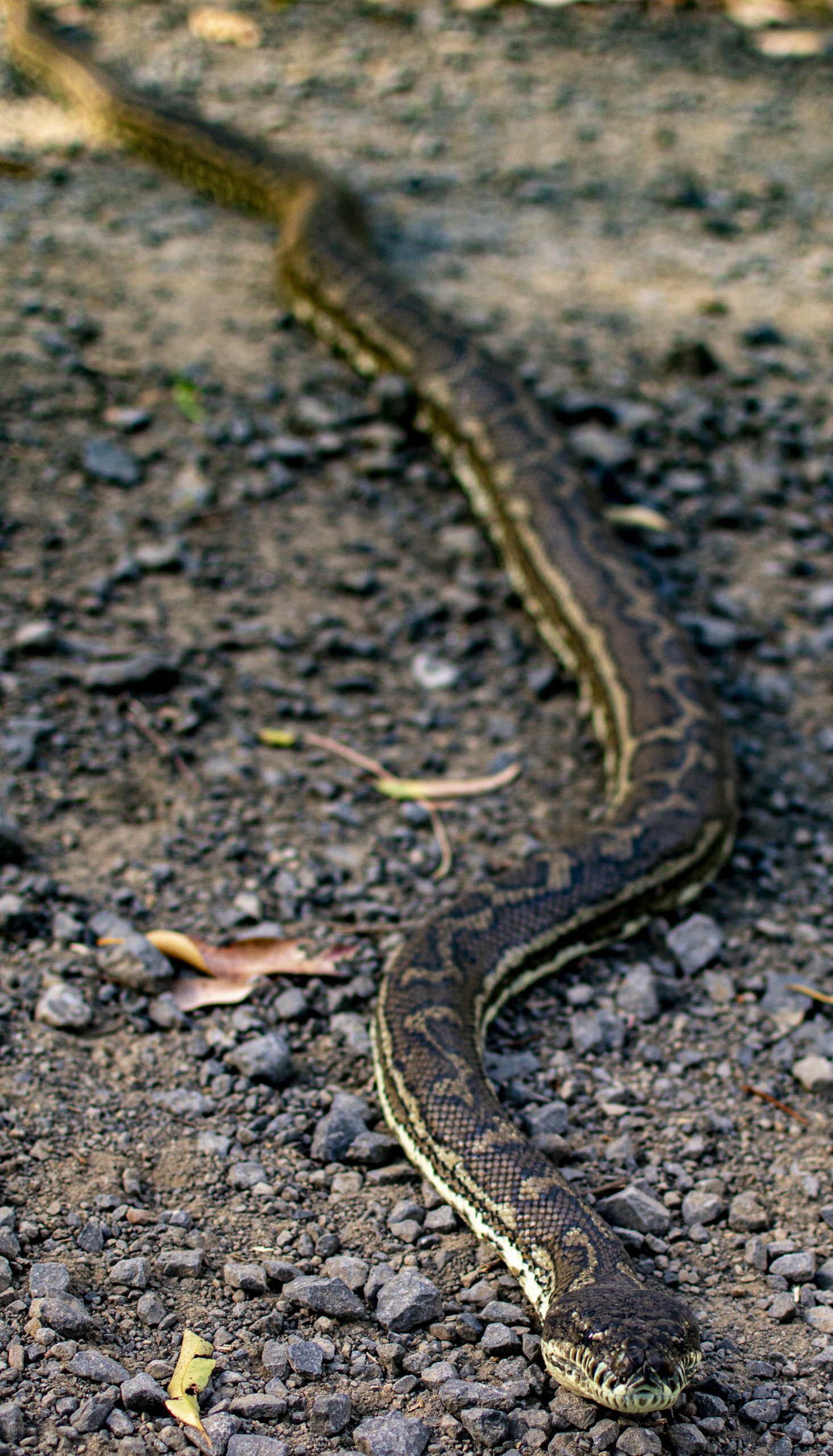 Into the Badlands
Our route is largely flat through Doubtful Creek and Woolners Arm, though the wind found here can be punishing and unrelenting. If you're not used to it, you'll be glad of the hills ahead.
Shortly after passing the Richmond Range National Park sign, we commenced our first notable climb for the day – Sextonville Road, a back road linking Kyogle and Bonalbo – the latter an old logging town west of the Richmond Range. The road steadily climbs on a generally good surface – I have found memories of this hill from my first bikepacking trip just over a year ago. It hurt me then, I wouldn't let it hurt me this time.
After the climb we dropped down though fast flowing fire roads to Ghinni Ghi, then past Toonumbar Dam and on to Afterlee – the last element of "civilisation" for the next wee while.
Iron Pot Creek
Once clear of Afterlee, the road climbs again at a mostly gentile gradient, before undulating then eventually descending to the campsite. The dense forest and shade was a welcome relief from the warm afternoon spring sun.
Iron Pot Creek campsite is a small campground located under the Murray Scrub. We arrived in time to set-up camp and have a refreshing wash in the running creek before dinner, followed by a campfire nightcap with some tales from our youth being shared while watching the fire flies dancing around in the darkness.
An uneventful night ensured a decent night's sleep was had by all and we were feeling refreshed and ready for the ride home via the Toonumbar Range.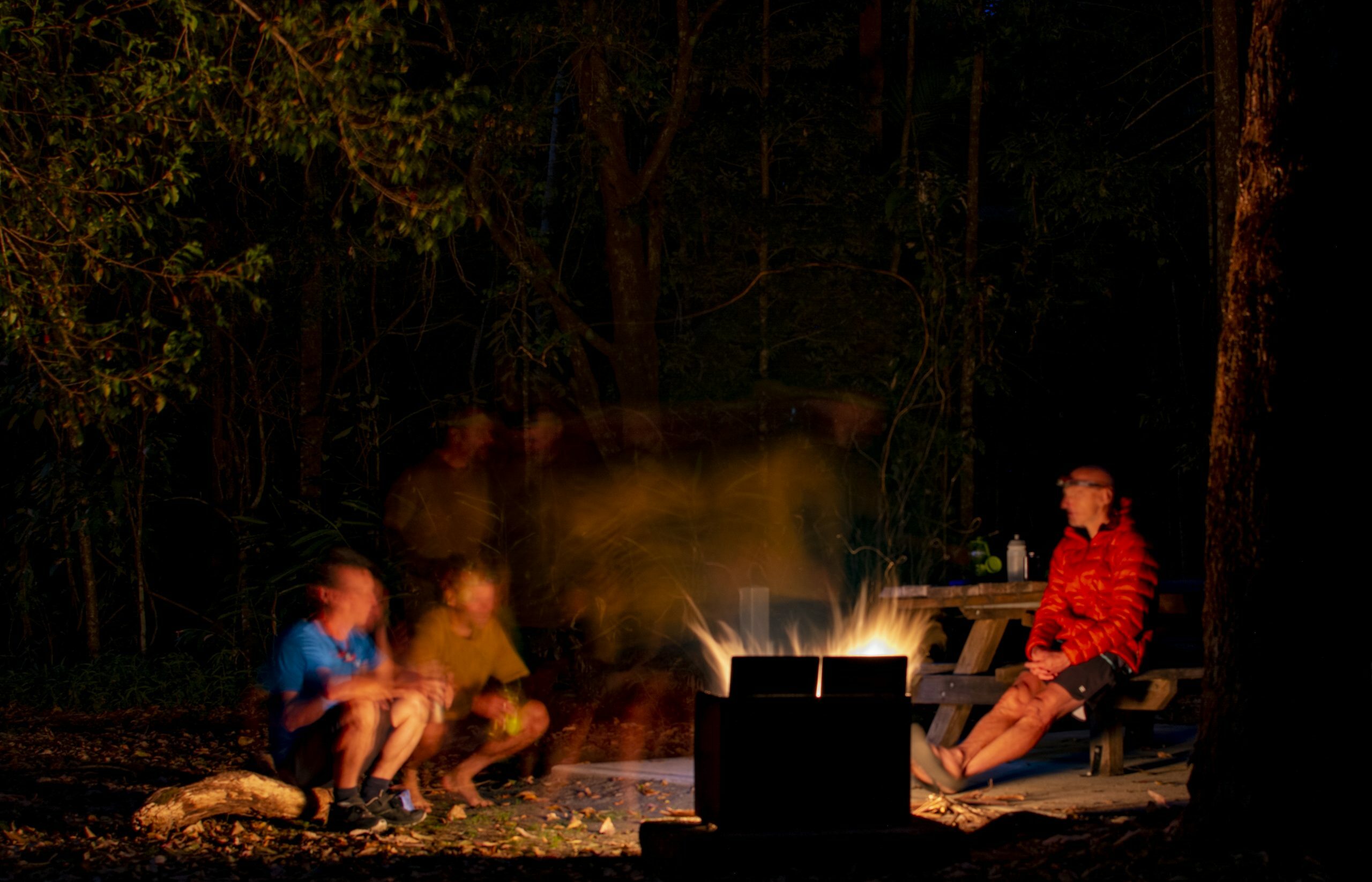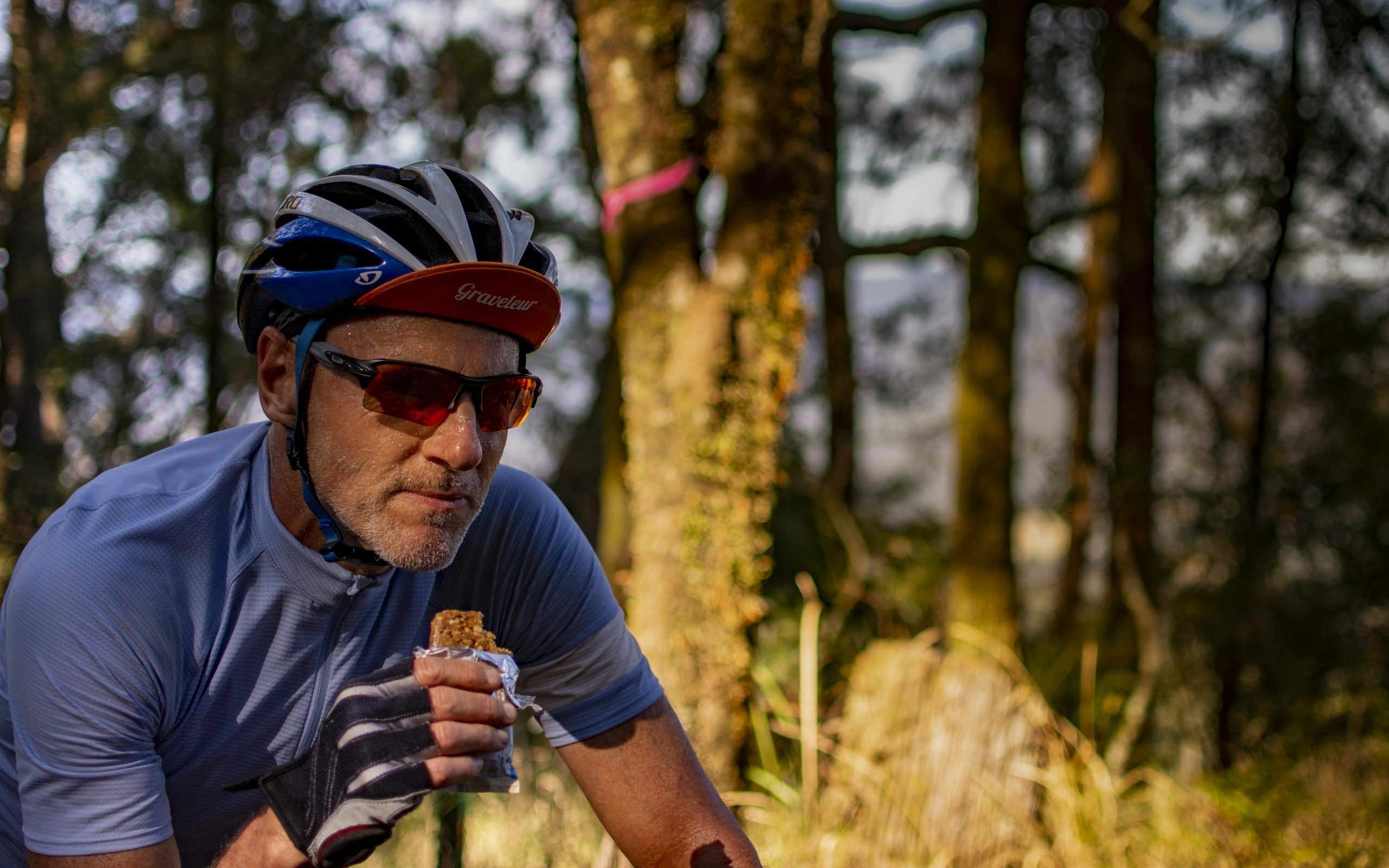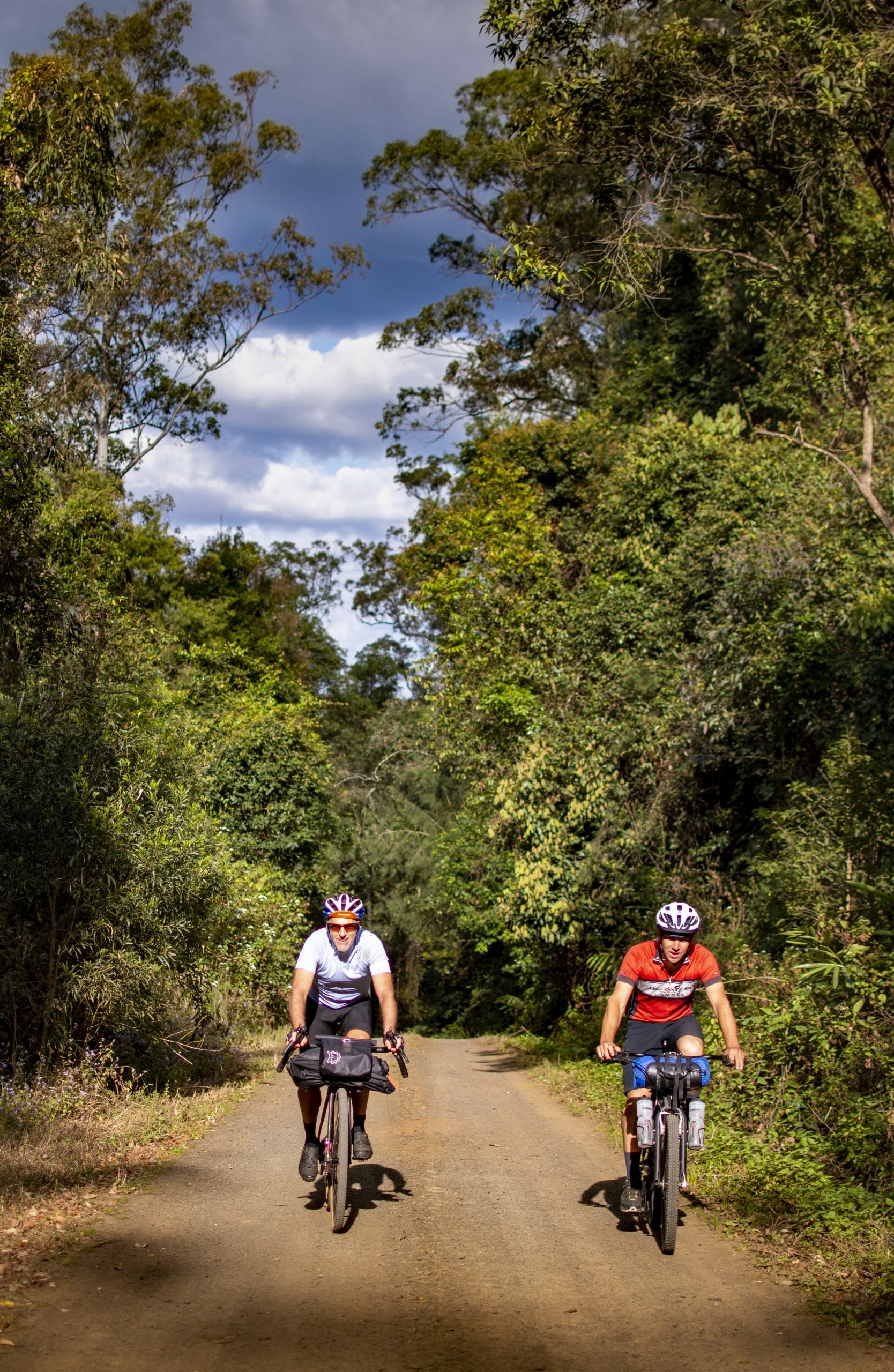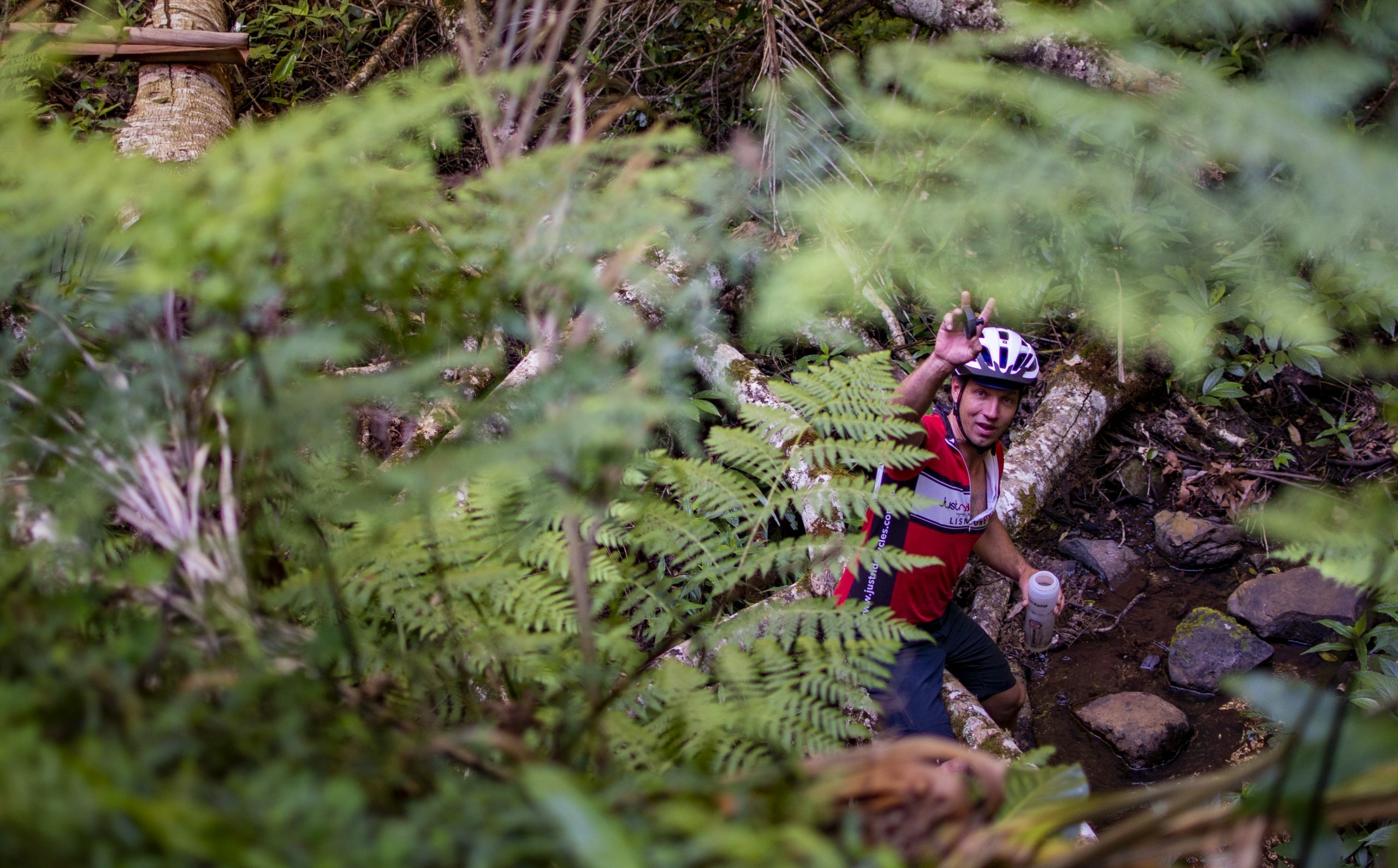 Over the Range
I'd heard the climb out of Iron Pot Creek campsite up to the top of Toonumbar Range was arduous – 4% average for nearly 9km on weary legs from the day before was sure to make things interesting. However, the climb up the range didn't actually seem that tough…
Short pinches followed by moderately graded sections quickly brought us up to the top of the escarpment where views to the west over endless forested peaks were experienced.
After a couple of hours of riding through sub-tropical rainforest we reached the crest and changed course heading due east. With the descent being on the north side of the range the vista is different – Mount Barney and Mount Lindsey to the left and the Border Ranges ahead. The scenery here is stunning.
An Abrupt Ending…
While the descent generally drops in elevation, there are a couple of stiff pinches in here (there's actually about 700m of climbing in this descent!). We'd discussed brunch in Kyogle, though with frequent stops to faff and take in the scenery it was looking more like lunch in Wiangaree, where Dylan advised they do a mean burger.
Half-way down the descent, while travelling at a fair speed, the dreaded happened – I collected a stick in my rear wheel. Locking the wheel up and making the bike drift I thought I was having an off. Though I managed to control the skid and stopped, looking down at my rear wheel to survey the damage. My rear mech was detached and badly smashed up.
After some stuffing around we'd managed to turn my bike into a quasi-single speed. Though without having the Surly chain tensioner this weren't working as fluidly as we'd liked. It was going to take a long time to complete the 75km home at this rate, stopping every now and then to realign the rear wheel.
Following a gut busting burger at Wiangaree, Kevin, Dylan and I decided to head off. I'd texted my partner just for a "heads-up". However, shortly after leaving the small town it was evident I was only going to cause further damage to my poor bike. With a heavy heart I parted ways with the boys and pushed the bike 5km back to Wiangaree to get picked up.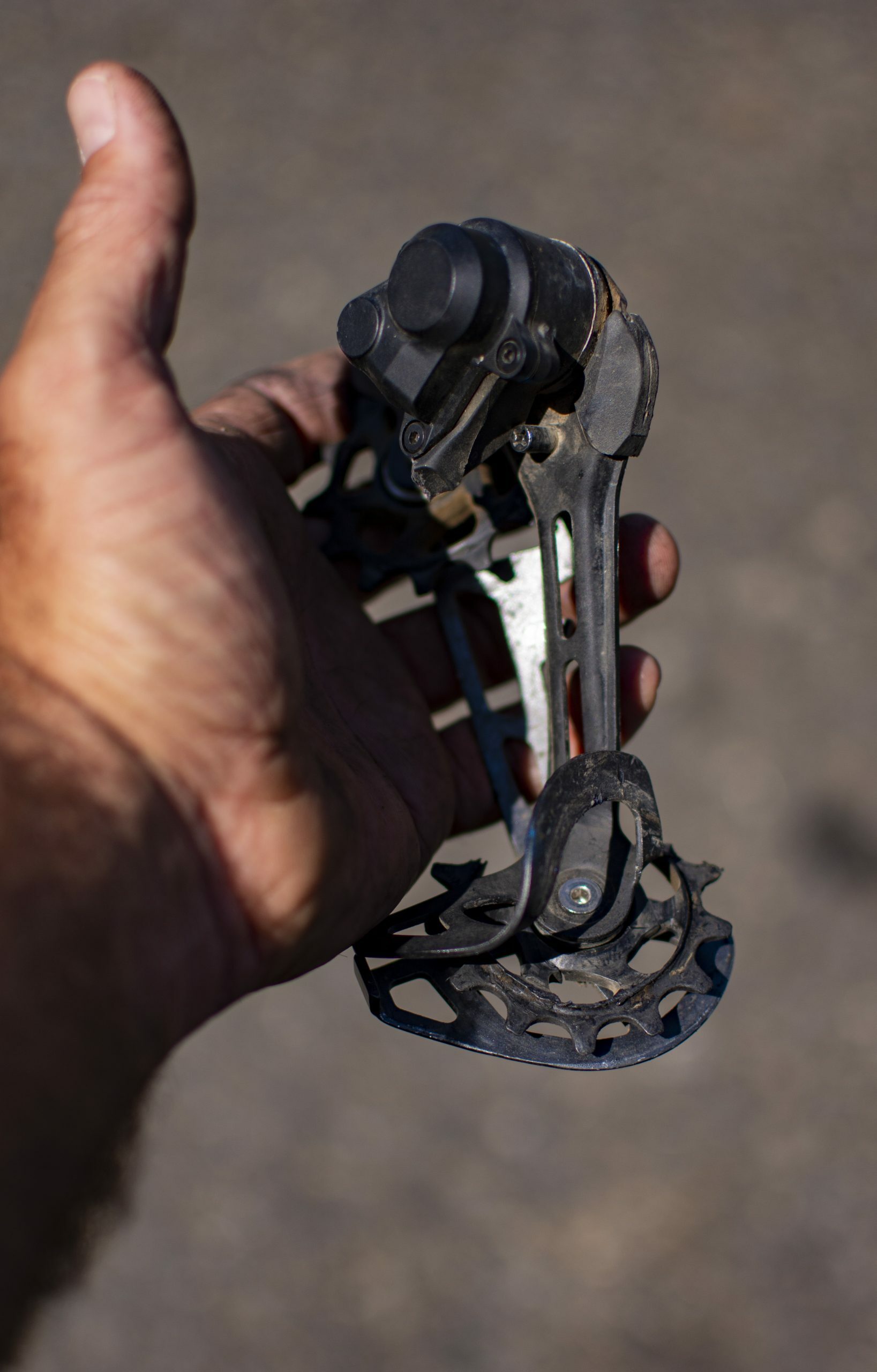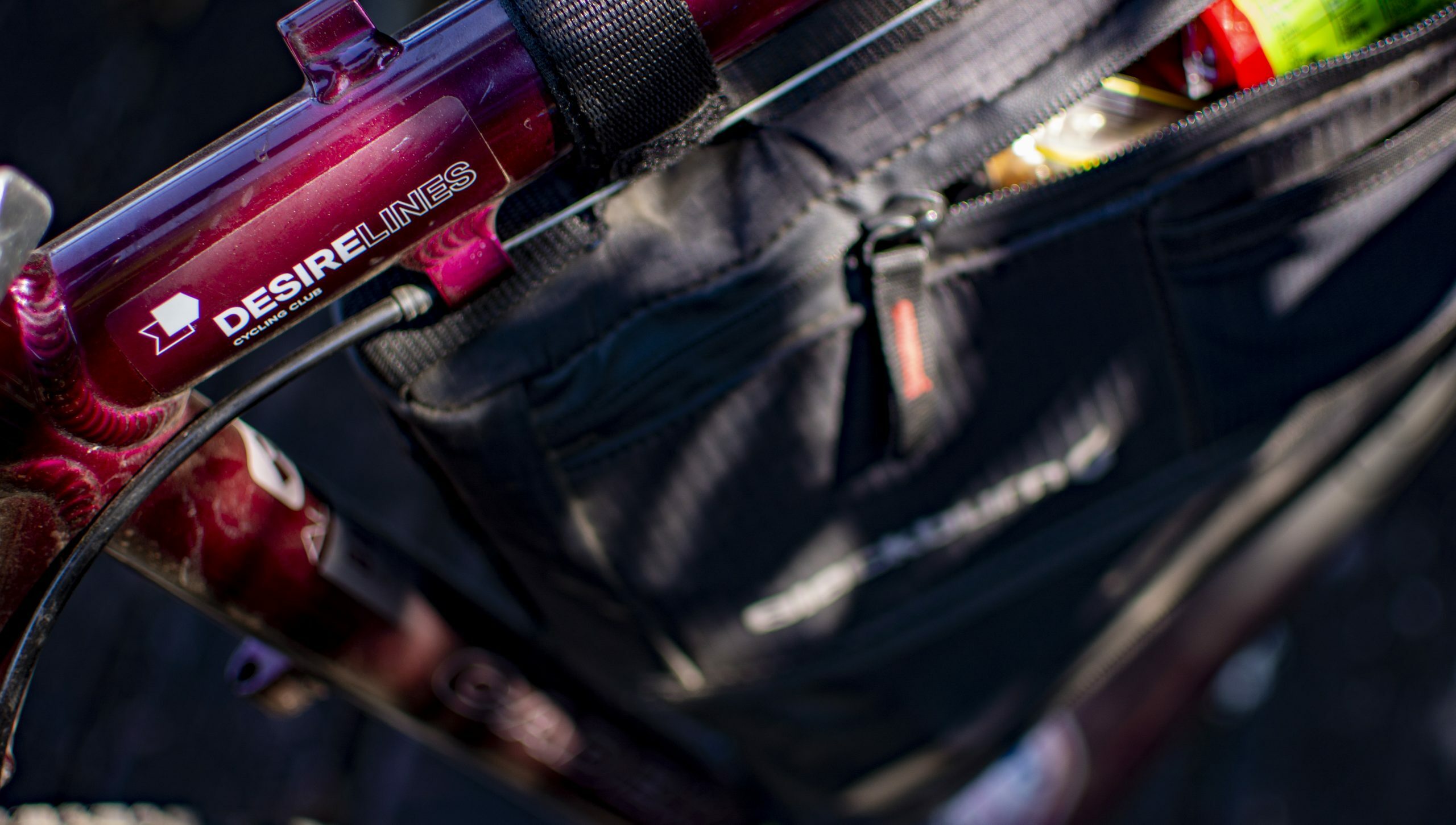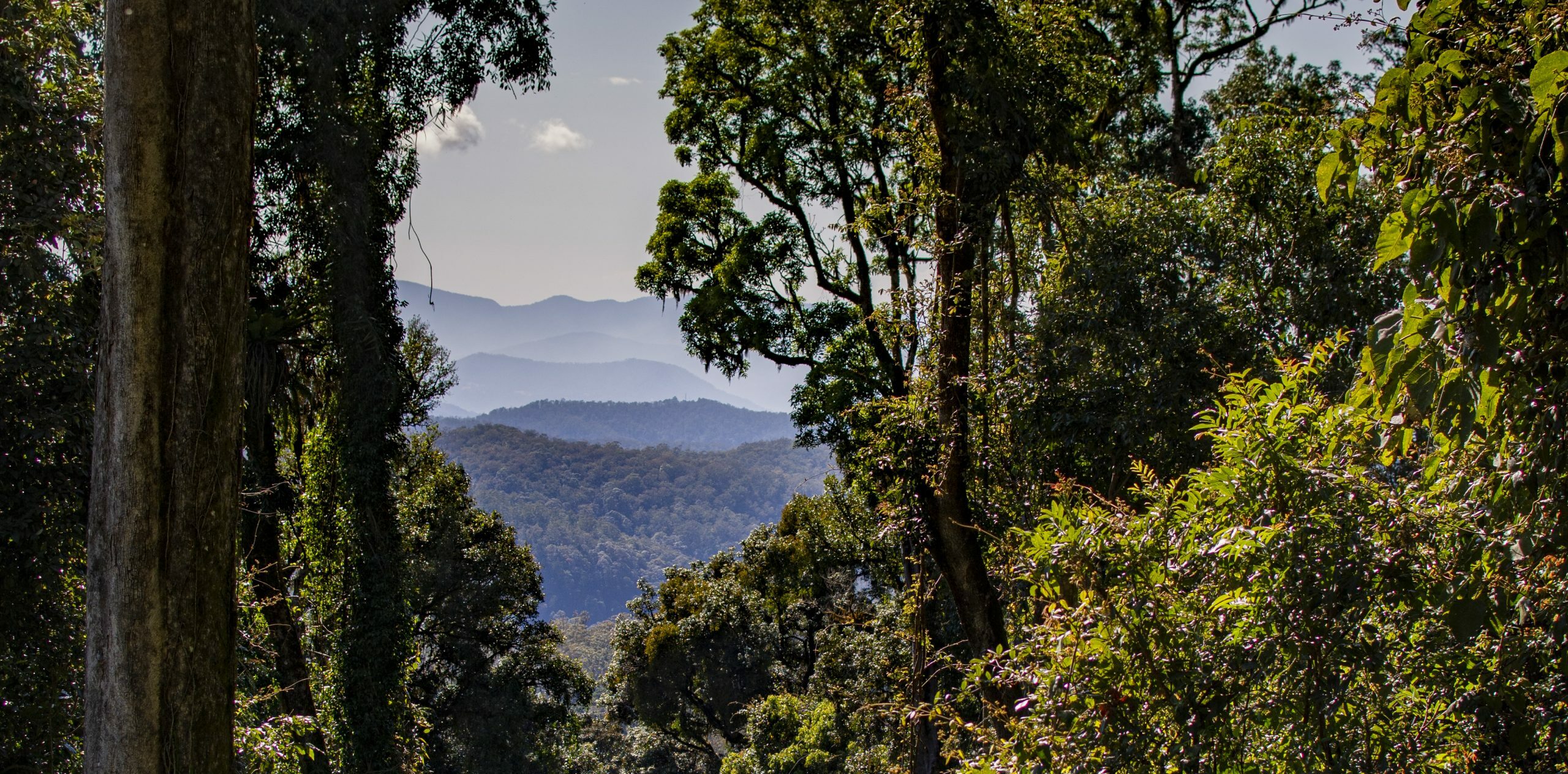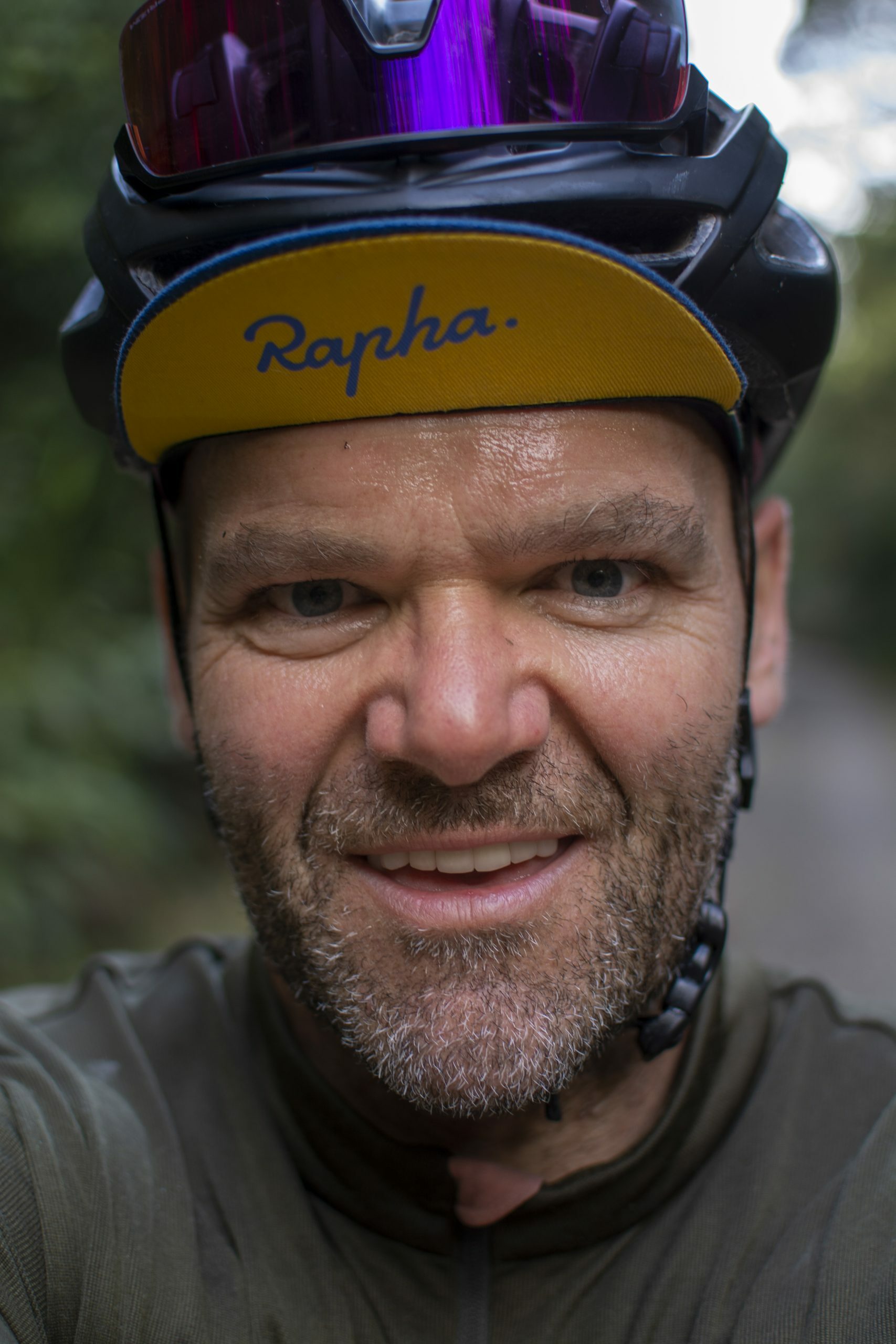 All Is Not Lost
I could let the fact that I damaged my bike and couldn't finish the ride get me down. Though that would be pointless. The route was great and in good company, through epic and mountainous landscape.
The mechanical was only a small, though valuable, part of it. Something I'll learn from in bigger adventures to come.
Note: There isn't much water on this route. There may be water located at Doubtful Creek RFS station, Toonumbar Dam overflow and Afterlee School. Though these may require treatment.