Adventure Hydration | CrankTank
Who's the person behind Adventure Hydration?
I'm Andrew, a long time mountain biker; I've always had a leaning towards the longer days out on the bike. The natural progression was to string a few together, so strapping stuff on the bike to do that came about. I live and run this little enterprise in Laura in the Southern Flinders Ranges region of SA. The Mawson Trail passes through Laura, so dusty, (occasionally muddy) laden bikes are a common sight around here.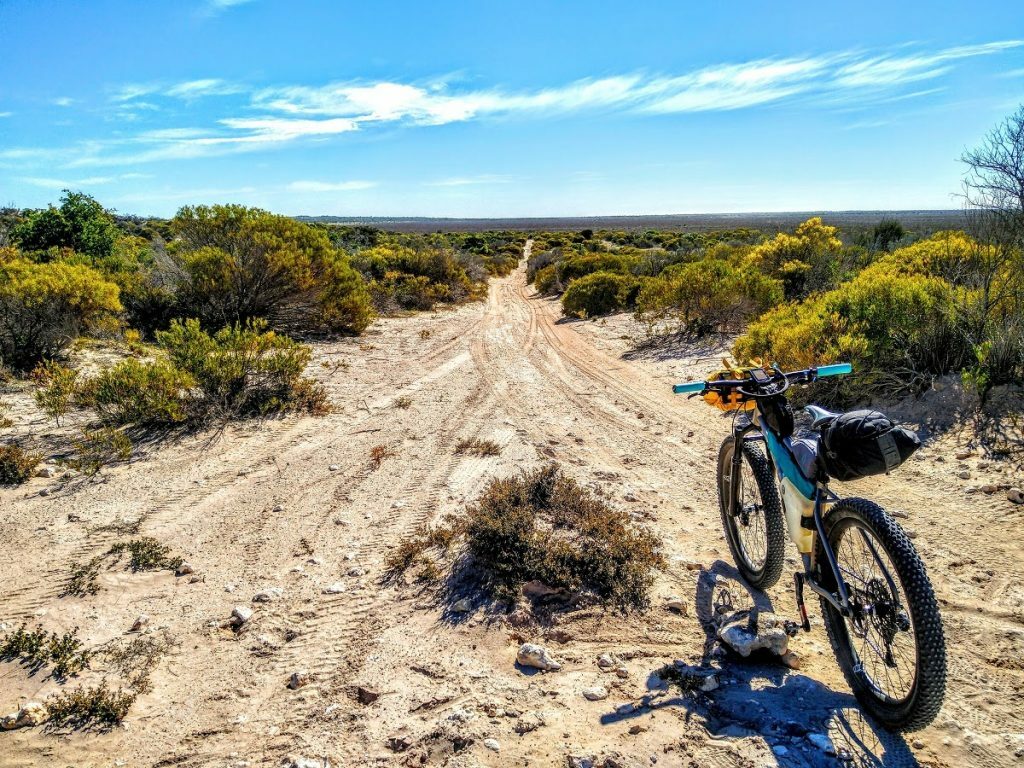 How did it all start?
By accident really and out of a personal need/want.
The longer story? A mate and I did an Easter trip up around the beautiful Ikara Flinders Ranges National Park a few years ago. It was particularly hot for the entire trip, we were camping remotely and, because of the lack of water sources, had to carry quite a bit with us on the bikes.
As we all know, water in larger quantities can be cumbersome to carry and adding to the issue was a bottle jettisoning itself from a cage and a litre being lost when it burst upon hitting the ground. That Easter experience got me looking for a better way to carry a larger quantity of water in a secure and stable way on the bike. My search failed to reveal anything that could do that job in my mind, so I began playing around with ideas. A few cardboard models later and I had the concept of something I thought would do what I wanted. There was no intention at the beginning of these ponderings to start a business, but the idea seemed to me to be something many other riders would find as a useful addition to their kit.
The idea went to proper CAD design and then 3D printed functional models for proving. From there the ancilliary components were developed and tuned. At that point, I guess I was convinced about the soundness and functionality of the product, perhaps less confident about market acceptance, but the slightly mad decision was made to go ahead and prepare for low volume production. (Deep breaths taken. Cash handed over.)
Thankfully, there's been enough open minded folks out there to provide some success and the many appreciative emails received over the almost two years that the Cranktank4 has been on the market have definitely made it all the more worthwhile.
Thanks to the worldwide community for all of the support!
Which product are you most proud of?
Adventure Hydration started with just the one complete product – the Cranktank4 (now joined by the Cranktank3). The fact that it is a totally unique cycling hydration/water carrying device unlike anything else available on the market is the source of some pride. The amount of water it can carry and the way it locates into the frame are major differences.
A close friend said to me before it hit the market that the project has been a success by many measures even if it's not a commercial success. It was a great thing to be told and a great thing to keep in mind. The satisfaction of doing stuff (and happily and thankfully it's paid its way too) in the eyes of some it was a crazy idea perhaps, but I've been surprised at the number of people that have been in touch saying that they had a similar thing in their own minds and actually expressing thanks for making the Cranktank a reality.
Adding to the satisfaction of the project has been working with a couple of great South Australian businesses that produce the major components of the Cranktank(s). Both situated in Adelaide, one produces the tank itself using the rotational moulding process and the other the 3D printed components for the Cranktank and other products such as the Cage Adaptors that allow easy mounting of cargo and bottle cages to fork legs etc. These businesses have been very generous contributors of expertise and knowledge to the project.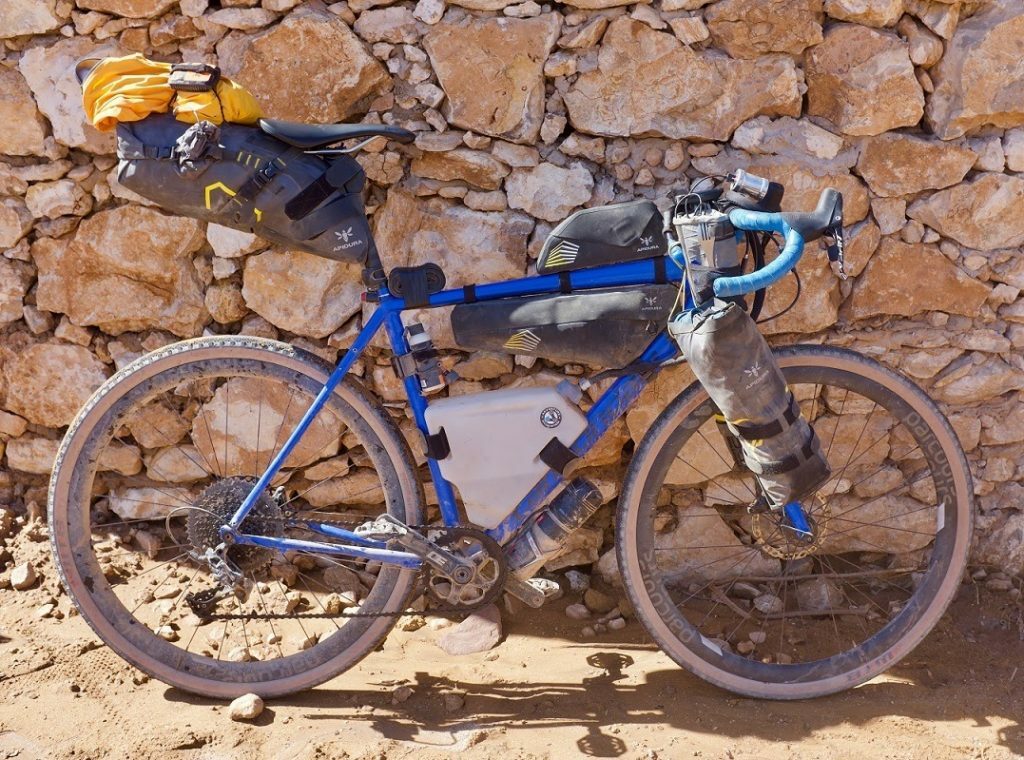 What excites you about the AUS/NZ bikepacking scene and how would you like to see the scene grow?
What I love about the bikepacking/adventure cycling scene is the diversity of people strapping an equally diverse range of equipment to whatever bike they decide to use and just getting out there.
It seems to me that bikepacking and adventure cycling continues to attract people of all ages from just about every segment of the broader cycling community. It's captured the imagination of many and, in my opinion, there's no wrong way to go about it. From the mad folks bangin' out 300kms a day, sleeping in the dirt and fuelling themselves on whatever can be scrounged at dodgy roadhouses to those that have no higher goal than 30, 40, 50kms per day, finding a cafe for coffee and cake or an icecream and pulling up for a camp out in a beautiful location or finding a B&B mid afternoon, it's all absolutely perfect. They're just all out seeking an adventure that suits them.
Every one of them is right and every one of them is a source of inspiration.
Growth and change? I'd like to see a few more social bikepacking events appear. At the moment, the majority of events are races (and may they continue to prosper) but it'd be nice to see some more small events that offer two or three route options with designated camp spots and an emphasis on inclusion and the fun factor.
Where's your favourite place your gear has taken you? Or that someone has taken your gear?
Well, for the majority of the life of the Cranktank product, the world has been under the influence of a pandemic so personally, I haven't managed to make use of it in any exotic locations. Some trips I've managed to make with it in that time have been the GDT, the Otways, South Western Victoria through and around the Lower Glenelg National Park and Cobboboonee State Forest. Victoria has some great riding. And a special mention of the Flinders Ranges here in SA. Always stunning.
As for other people, Adventure Hydration products are shipped worldwide and the Cranktank4 has been used in the Atlas Mountain Race in Morocco, the GDMBR in North America, the Trans Atlantic Way race in Ireland, the Race to the Rock, The Vic Divide among others and by many bikepackers, tourers and even gravel riders from Kazakhstan to South America to South East Asia and many places in between.
What's next for Adventure Hydration?
As mentioned earlier, the new smaller Cranktank3 (3 litres capacity vs 4 litres) has just become available. The Cranktank3 uses the same fundamental design as the Cranktank4 but with a sharper aesthetic. Size-wise, it provides a very useful addition to frame space available for a frame bag in terms of height and a little more calf room on those narrow Q factor bikes being 10mm narrower.
Also being played with at the minute is a pumping system for the Cranktanks or, for that matter, for those that use bladders in a frame bag. Just the thing for those riders who think sucking sucks. Handy too for damping down the head and jersey on a hot day!
Rides? I've got a few routes planned on Ride With GPS. With luck, I'll fit in the traditional week on the bike around the New Year.
Any other Aussie/NZ makers, creators and scene builders you want to shout out:
Where do you start on this question? There are so many people out there (such as yourself Mattie) doing great cycling related stuff, using their creativity, enthusiasm and skill producing some brilliant products and events and contributing to the scene we all get so much out of. Seek them out and support them.
Website adventurehydration.com
Instagram @cranktank4_cranktank3