Riding the Central West Cycling Trail in a Day
Central West Cycling Trail in day
A great trail to 'just ride' (a review and a report).
The Central West Cycling Trail (CWCT) provides uninterrupted stretches of straightforward riding, glorious in its own way. It's 450km with mostly high quality gravel or quiet bitumen roads and most of the vertical is accumulated via false flats rather than climbs (the whole ride is at between 300m and 600m elevation). It's well serviced with smaller country towns regularly spaced and it rolls through rural Australiana and with gum trees, rolling hills or mountains framing the horizons.
With a few weeks off between jobs but also trying to pack up life to move overseas, it was a ride I could squeeze into a day and wasn't rained out like some of the other routes on my to-ride list. It didn't require significant preparation but riding 450km in a day felt like a good challenge. Being a few hours drive from Canberra meant that it won out over the Gariwerd wonderland loop or the part of Vic Divide.
The CWCT is a loop of 9 stages (10 for a Mudgee start-finish) with ~90 per cent on quite high quality back roads, ~5 on rougher backroads and ~5 per cent busier connecting roads. There are a few options for some of the stages and I included all the longer versions to get what I felt would be the 'full experience'.
I left Mudgee at 4.10am after a few cold slices of Pizza Hut's 'Veggie Sensation' (sensational if pizza covered in mayonnaise is your jam) that I'd picked up in Bathurst the night before. I knew there was about 4000 vertical metres for the loop, but only once I started scrolling through the route data on my Garmin did I realise the gentle rolling nature of the ride. I'd broken the loop into two routes and my Garmin recognised 2 climbs over the first 225km. The first one was 10km in and was 3km at 4 per cent (120vm), the second was 175km in and 1.4 km at 4 per cent (60vm). At the time I thought to myself the second half must have all the climbing or where was it all going to come from?
Gulgong, Dunedoo and Mendooran
I motored almost directly North, three turns had me into and through Gulgong and heading North again. Without warning, my first Ayup battery died, I had planned the first one to get me through to sunrise, would I have enough to get home? The sun came up just after I turned east and I got my first views of the scenery (I'd never been to the central west and arrived at Mudgee in the dark). The expanding views created by the rising sun built tension and anticipation of what would be revealed.
I rolled down the gentle slope to Dunedoo a bit before 8.00am, an underwhelming experience given the town's iconic name. I filled up bottles at the sports club, not realising I could have done it while getting my first double shot espresso (ok) at a café around the corner on the main street.
It didn't feel like much longer and I was in Mendooran, the riding had been great, premium gravel and quiet bitumen roads, strong gum trees, the horizon a mixture of rolling hills through to the jutting Warrumbungles in the North, and fields full of grass in a spectrum from late summers grey yellow to lush green. In 6 hours, including stops, I'd done just under 150km at 25 kmh. The short south portion out of Dunedoo reminded me that I'd been benefiting from a light south easterly. It had not been a significant wind but I knew it was meant to pick up a bit, how annoying would it be in the last 200km?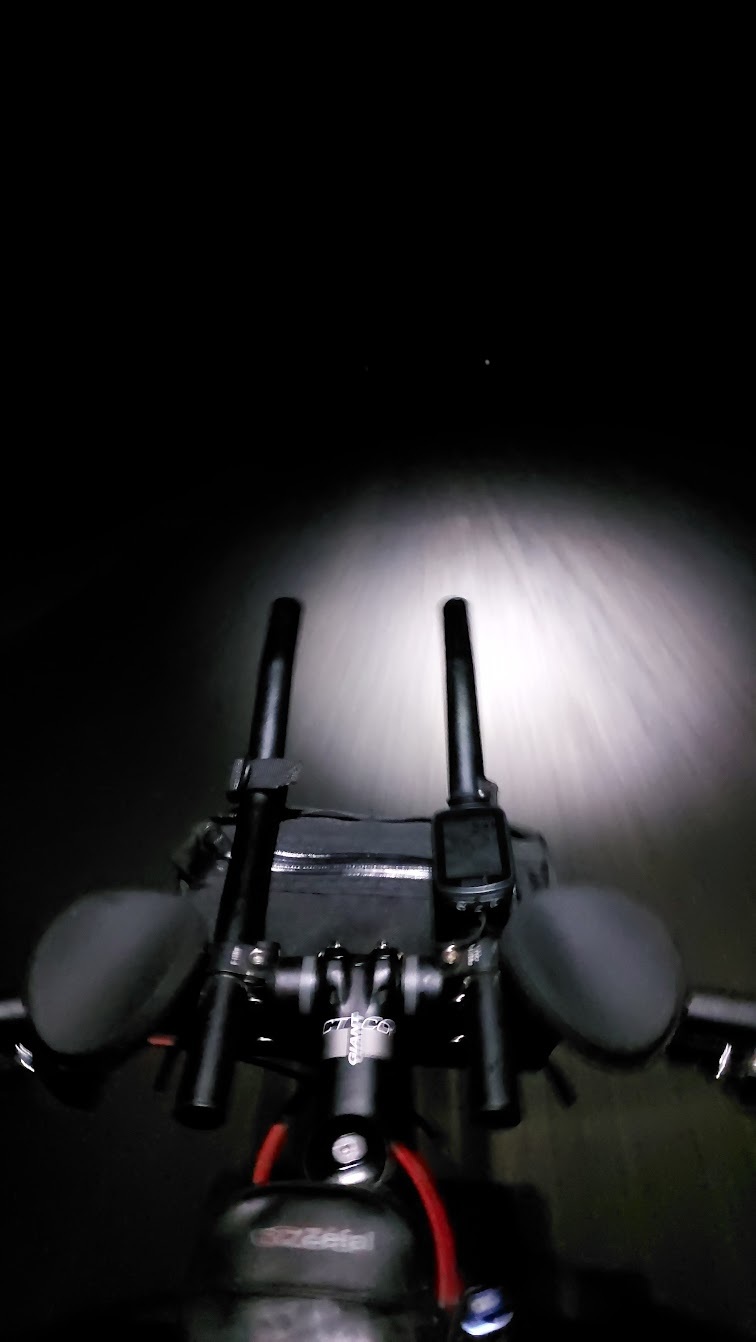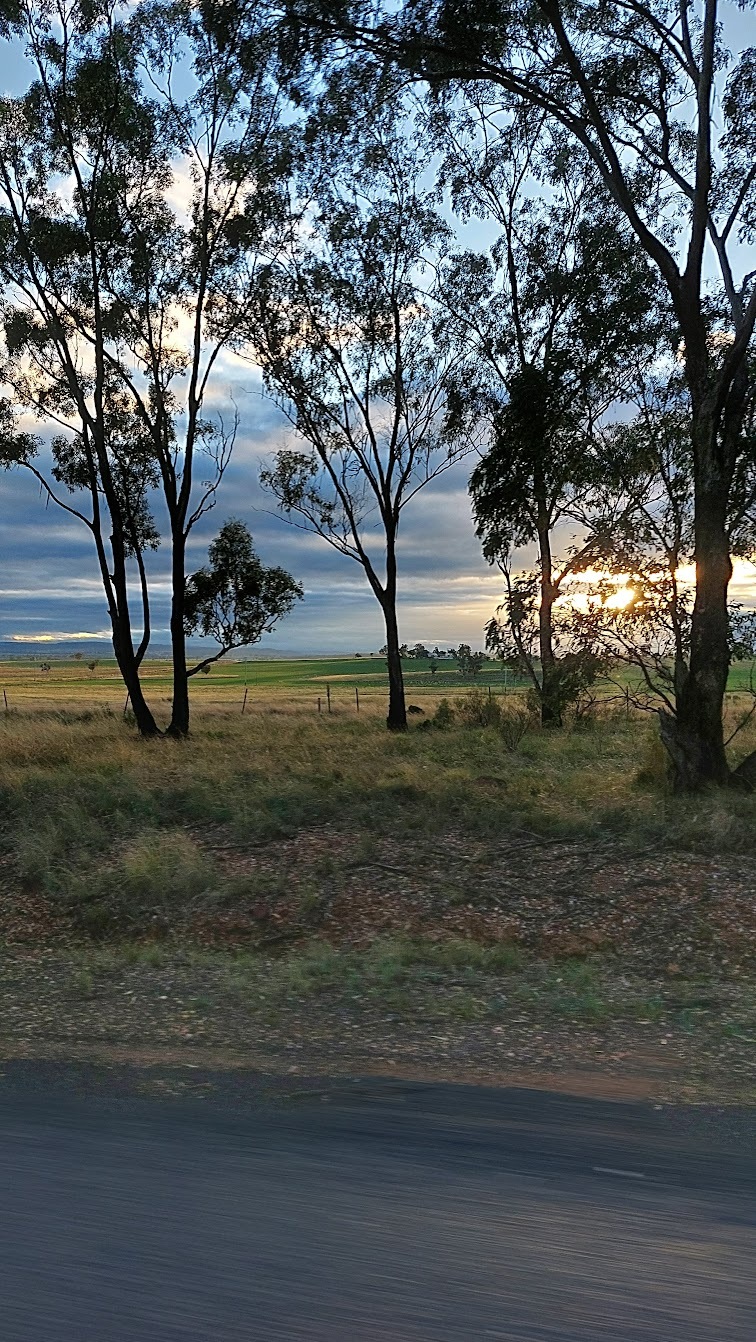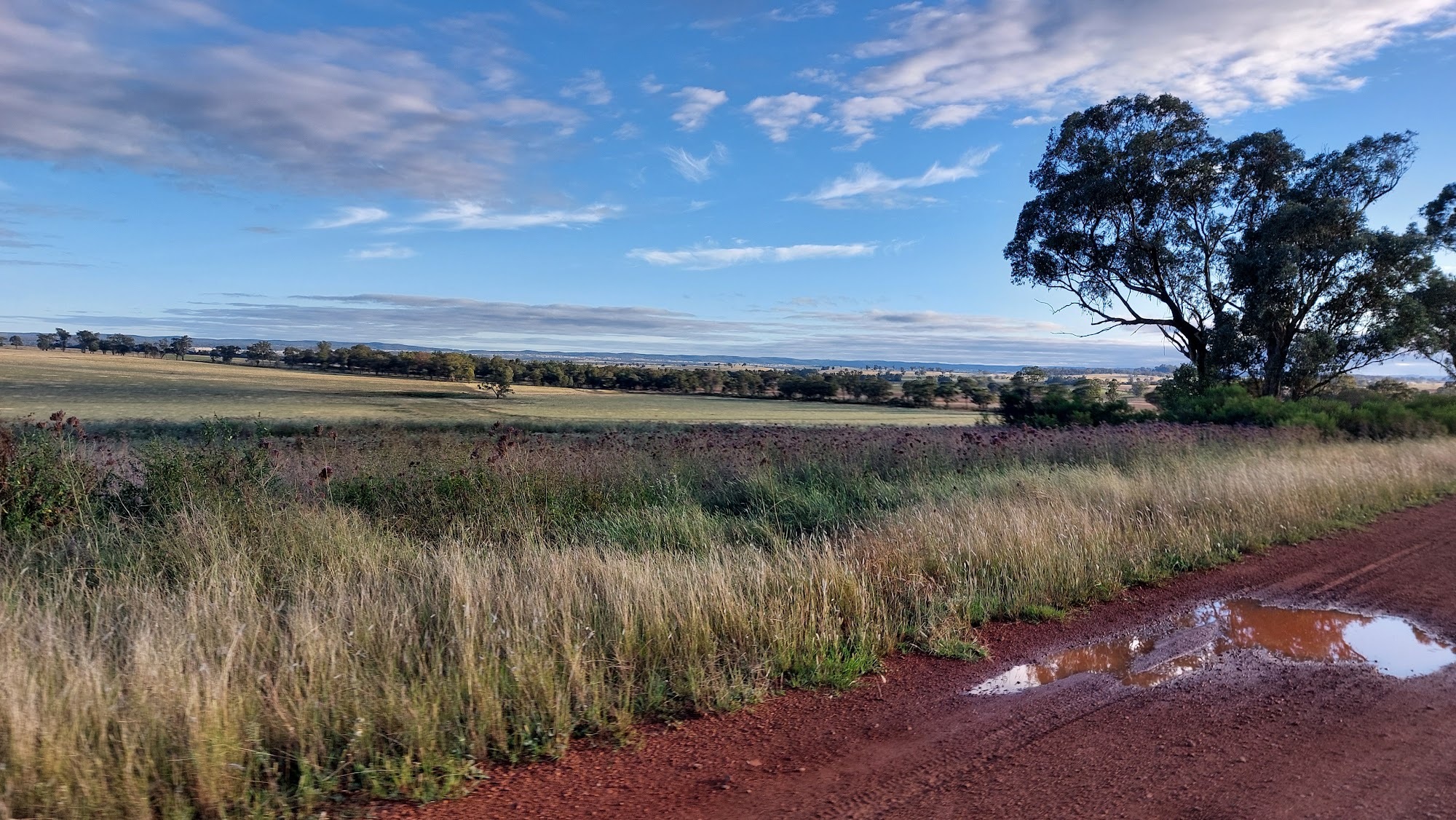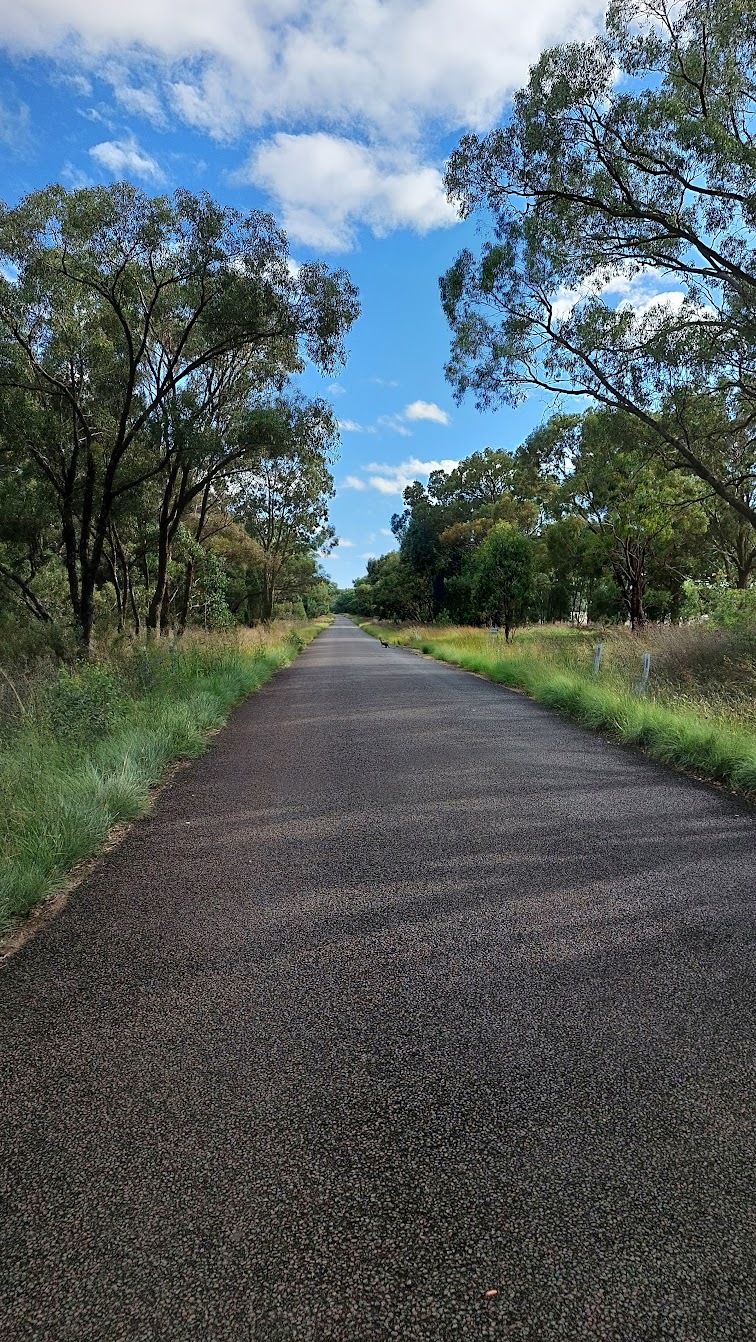 Goonoo (the Paris Roubaix of the CWCT)
After another double shot espresso in Mendooran (good), and a chat to some of the other riders on the trail that day, it was onto the Goonoo section. If sections had ratings, this would be a 5 star Paris-Roubaix sector, the Trouee D'Arenberg. That said, the sand traps of the Goonoo Conservation Park make it more like the Ostend Cyclocross cross (riding Goonoo a day or so after rain made the sand much more rideable). I took the slightly longer route via Dalmallee road which avoids some of the long straight sections through Goonoo and adds some chonky gravel, the loose rock made more interesting by the trail being partly overgrown.
Apart from being the roughest terrain, it is also one of the longer sections. While it still doesn't have any long climbs, some of the climbs have short rough pinches of 20m at 15 per cent. I didn't have phone reception for most of it, the Dalmallee road route likely gets few people driving through. At 60km between water spots extra water would be a consideration on a hot day (I carried an emergency beacon, space blanket, repair kit).
The value of the emergency gear was reinforced by a group I met in Goonoo who had earlier lost a rider to Dubbo hospital thanks to a sand trap. I did internally question their bike choices given what appeared to be at least one electric folding bike (with 2 inch tires), a road bike with <35mm tires and a range of bikes in between.
Like all of the approximately 20 riders I met on the course during the day, that group of 9 appeared to be mostly retirees. I did feel like I was crashing their party with my one day raid of their 9 day trail.
Dubbo to Wellington
It was also around 1.00pm that the wind started picking up and I was heading into it. However, I turned west towards Dubbo and the head wind became a tail wind.
By a little after 3.00pm I was in Dubbo and 275km down, 175km to go. Another double shot espresso (bad), a coke, and cheese toastie. Pulling out of Dubbo the headwind smashed me, there were few trees providing protection and I was heading straight into it, being on a busy bitumen road also didn't help. Up to that point the riding had felt easy and it suddenly became much harder, it was both a psychological and physical headwind as I watched my average pace tend downwards.
My memory of the stretch from Dubbo, through Geurie, to Wellington is of a grind. The sunset, however nice, was overshadowed by the thought of 4-6 hours of pushing against a solid headwind in the dark. Whatever feeling of being strong I had earlier in the day had evaporated (given how much my energy level picked up after drinking some electrolyte solution, low electrolyte level may have been responsible).
The section from Geurie to Wellington is the closest thing the CWCT comes to a Queen's stage. While hardly the Mont Ventoux, the 2km at 6 per cent with the second km at 8 per cent with some 10 per cent parts is the main climb of the route. And I felt it. I was on the brakes for what would otherwise have been a fast descent through Mount Author Reserve into Wellington. With 110km to go I didn't need an over the bars thanks to some wildlife in the fading light.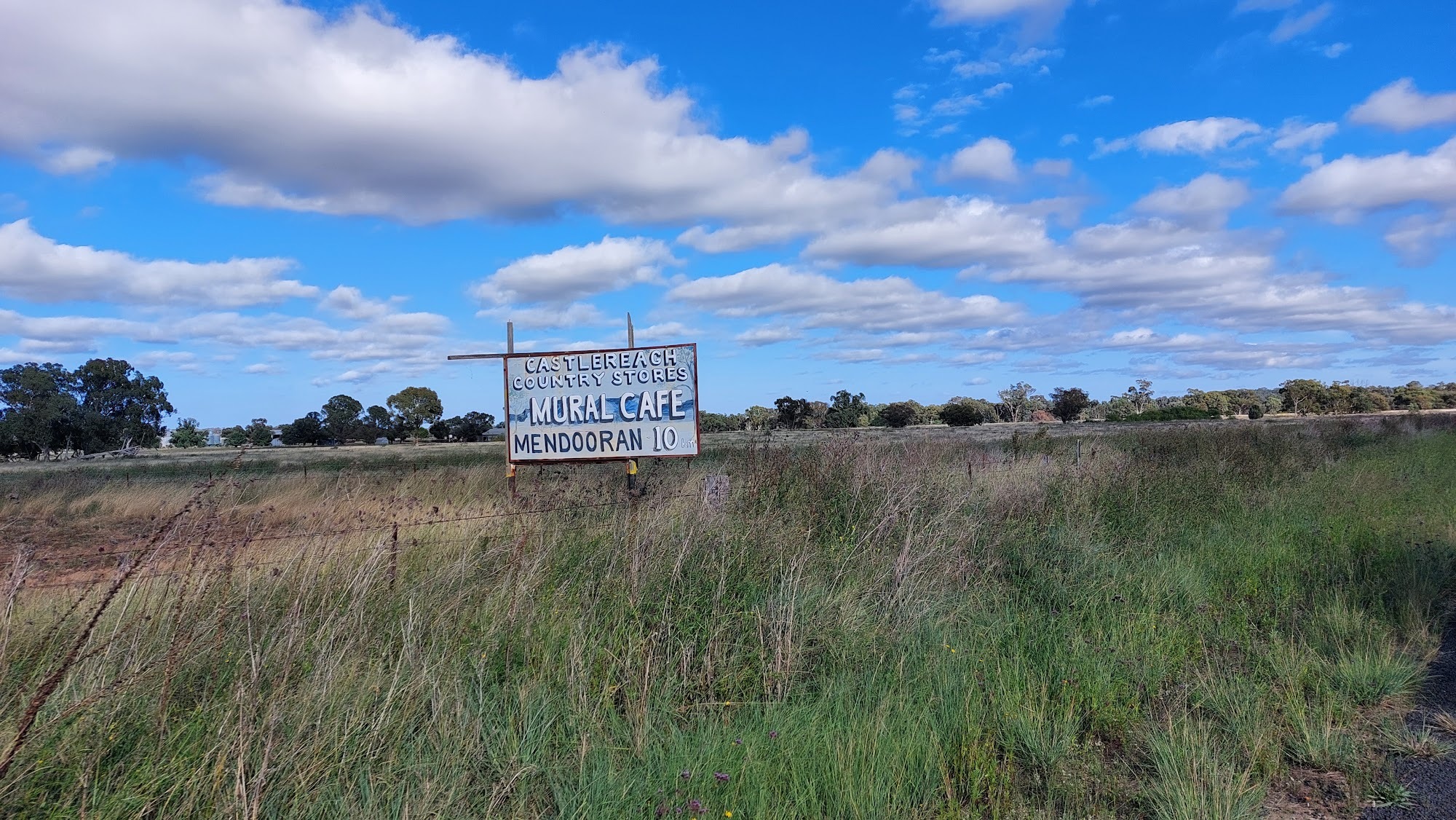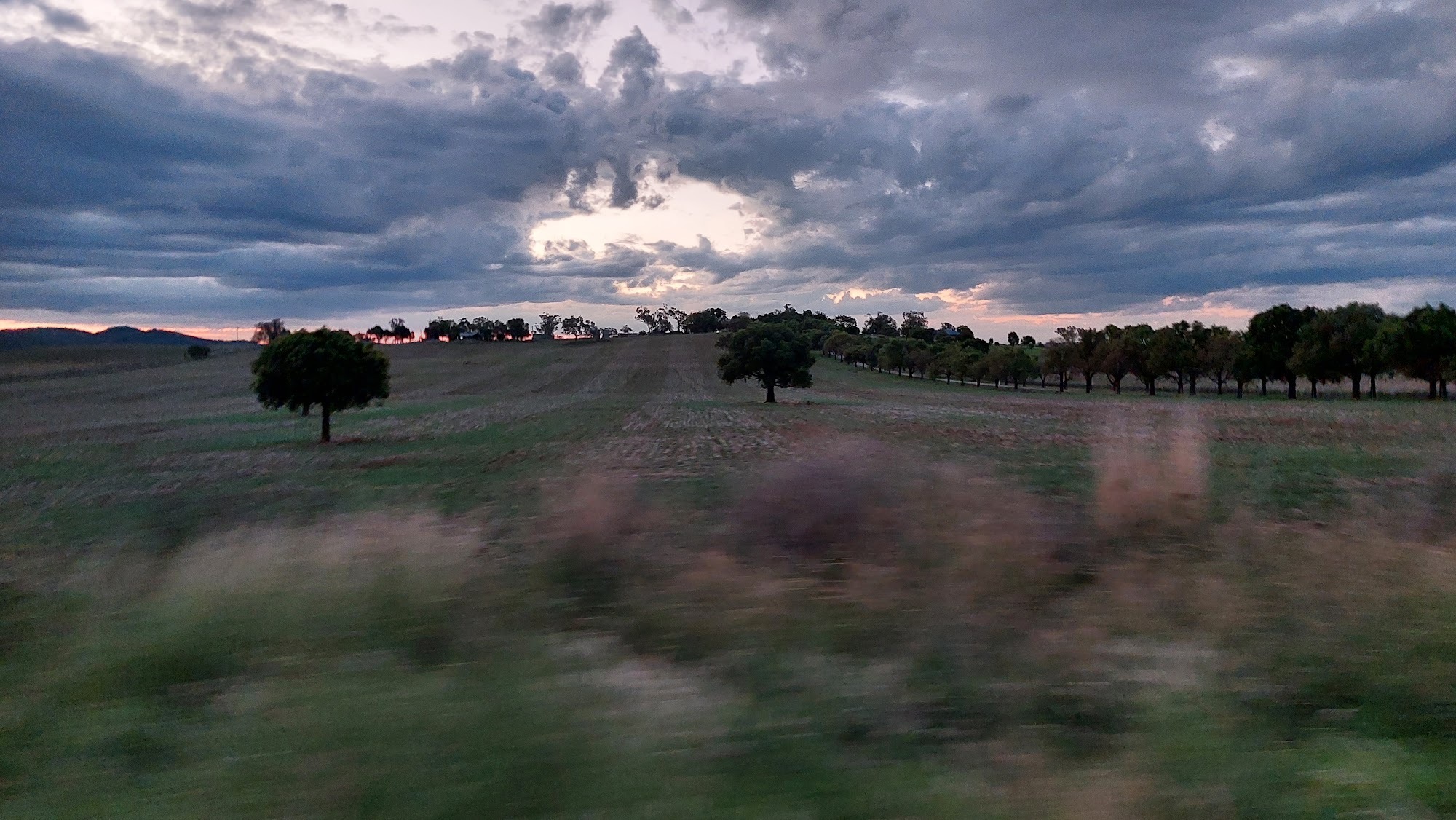 The Final Stretch of the CWCT
I used Wellington to get my lights out again and add some layers. By the time I rolled out of Wellington the sun was mostly set and I had come to terms with the insistent headwind. I have few memories of the last 100kms. Mostly I was more aware of the sensations in my own body, and the surface under my tires, than any wider surroundings. I didn't find water at a late hour in Goolma but what I had got me to Gulgong. The section from Beryl to Gulgong added to the headwind with corrugations, sand traps and some deep ruts.
I rolled into Mudgee at 12:30am, 20 hours and 22 minutes after I started (18:40 moving time). A few more slices of Veggie Sensation, a shower and I was asleep.
It might seem strange for my main thoughts of a 20 hours, 450km ride to be a soothing experience. My memories are mainly of a meditative type of riding, a calming monotony of rolling over legs combined with countryside whirring and blurring past. There was a simplicity to the ride, even though at times it was a grind, it was an enjoyable grind. I can't think of a better way to have spent that day.