This is my second attempt at the Kudlila Rally route. On the 3rd of July 2021, along with 8 other starters, I embarked on the race. My ride had to prematurely end because of mechanicals that I could not mend. Adding to that, my tracker was not tracking on MAProgress and due to water ingress, my phone was not being a good friend. I knew I was capable of doing more than this. The thought of not finishing was not settling well. It haunted me for days on end.
Growing up I could never stay still in one spot for long. I always wanted to be outside. My grandpa was a merchant sailor, I heard tales of his journeys around the world. The longing for an adventure and going beyond the set boundary was what I enjoyed most. I rode bikes predominantly in competitive road cycling. The two combined, I find myself drawn to these types of events.
I was on uni holidays and I committed to picking a date 2 weeks after the race itself started. This time, time trial style. I made sure my tracking was working 100%. I took a spare phone and brought 3 sets of spare brake pads. People were stoked to hear that I would go for another attempt. I thought I would make a tracking page so that people can see in real time of my progress. The night before the start, it was really cool to get people together at the pub for my send off. We booked a table for 6, hoping maybe 4-5 people would come. We had 16 people attending and the pub workers were very friendly to organise another table amidst the COVID restrictions.
What is the Kudlila Rally?
The Kudlila Rally is an off-road bikepacking race covering 690km with 9500m of elevation gain. It is unlike the traditional road races I am used to. Race for a couple of hours, get into a hotel, get a massage, three course meals prepared for you, that sort of thing. This one is unsupported. You bring with you what you need, or find it along the way. The record stands at 56 hours and 30minutes, set by Simon on 3rd of July 2021.
To be at the pointy end, the riding is not all that tough. However mentally, it is incredibly tough. Solitude is tough. Things don't always go to plan; mechanicals, electronic issues, fallen trees, freezing cold creek crossings. Then there's the sleep deprivation; riders try to sleep as little as 90 minutes at a time. You are physically fatigued.
The name of the rally, Kudlila is the Kaurna word for the time of year when the earth washes away – typically from June to September. The bitter cold and unrelenting rain I weathered for most of my ride served as a constant reminder of the season. The infamous red clay road is horrendous at this time. The route takes riders past wind farms. This can only mean one thing: strong wind. Whatever the weather throws at you, you're completely exposed, and you have to deal with it.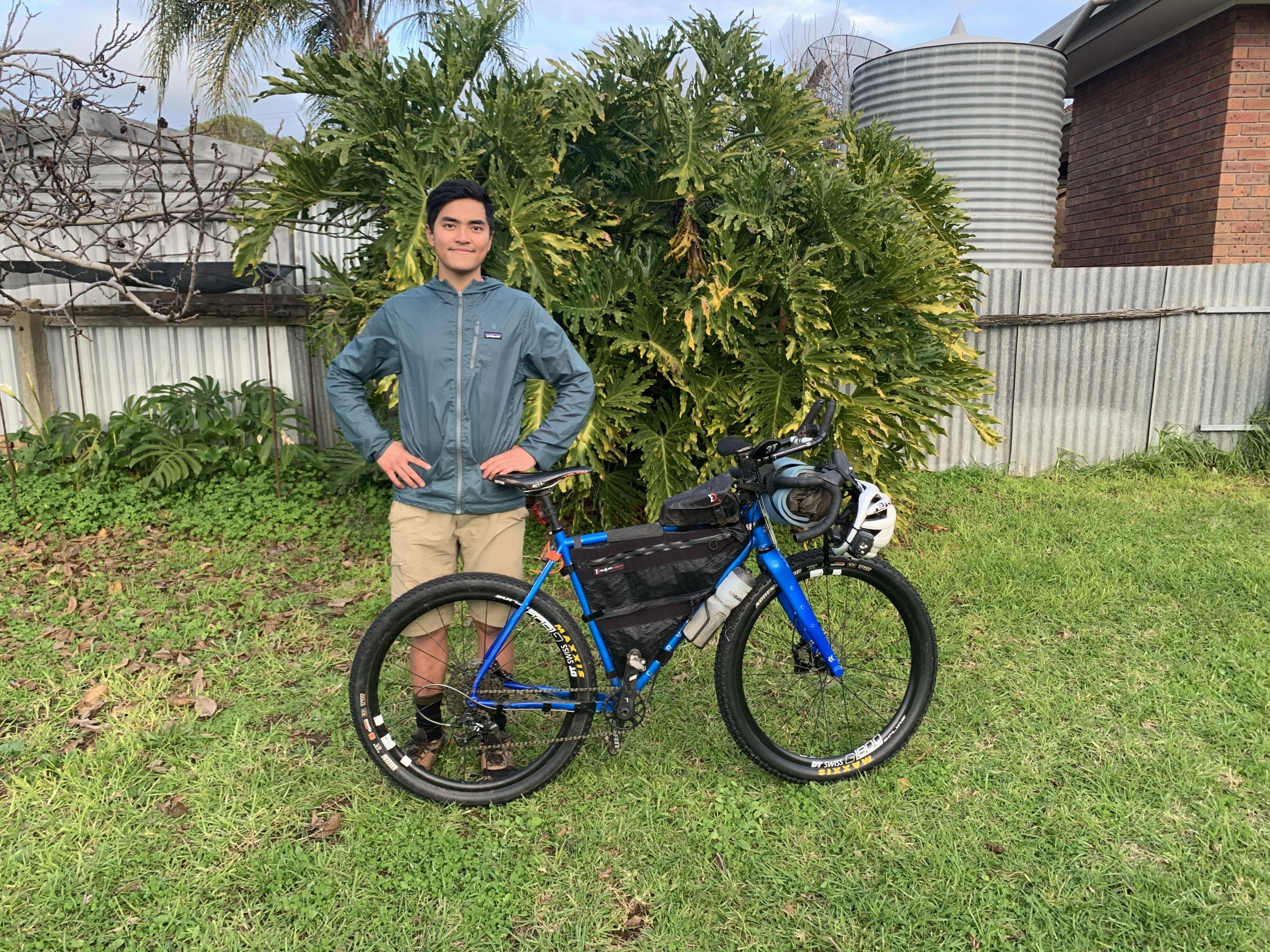 Morning shift; day one
As tradition plays, a wheel dip at 6.00am took place in front of the boat shed on Karawirra Pari – River Torrens, in the urban area of Tandanya-Adelaide. Simon, the genius behind this route came out for the start. As I made tracks up the rude steep start of Amber's gully, the sun came up to warm the day. The view here is a spectacular three-in-one, you see lush hills, urban city and coast.
My first problem came up three hours into the ride. Mawson Road was closed. A heavy storm from the week had caused many big trees to tumble. I bush bashed through thorny bushes. I tried to stay composed and nursed the cuts on my legs in Kersbrook. Six potato cakes with extra salt were on the menu for lunch. Yummm!
The discharge of the creeks at this time of year is high. Freezing cold water that goes up to your waist. It was essential that I kept my clothes and bike dry. I stripped my shoes and socks and rolled my pants as high as possible, and lifted my bike over my head to get across.
The scenery changed from lush forests of the Adelaide Hills and into the open Barossa Valley. Just before a big descent into Tanunda, I saw three familiar faces on the side of the track. Bagels and a hot long black coffee made from the La Pavonni. My housemates, Simon, Tara and Elliott, had driven out to cheer me on. I was so stoked to see them.
With morale lifted, I tried to make tracks quickly. Unfortunately, my first encounter with a boggy clay road came after just out of Nuriootpa. Four 4WD cars were bogged. The dudes told me that I would not be able to get further than the next kilometre. The red clay roads have a consistency of peanut butter. They stick to your tyres and no matter how much tyre clearance you have on your bike, it is impossible to ride on when wet. I knew this section well and every one struggled here two weeks ago.
Night shift; day one
As I clocked on, progress was slow. I intended on staying at Riverton. I knew there was a public toilet there. To keep my pack lightweight, I ditched the sleeping bag and only brought a mat, bivouac bag and a liner. I did not sleep well. I was freezing.
Before the two hours of sleep I had planned for were up, I got up and packed because the only way I could warm up was if I continued riding. I was feeling stressed because I could not get warm. I rode harder. This made me really tired, but I was in need of sleep and I couldn't keep my eyes open. I stopped on the side of the road to sleep for an hour but I kept waking because I was cold. I made my way into Clare service station to get some coffee, and food. My stomach was refusing solid so, I opted for flavoured milk and soft drinks.
As I experienced the sunrise just before Burra, all the agony went away. A visceral feeling of joy and euphoria came rushing in. The sky opened up. My mood was lifted. It is crazy to think about the emotions you get doing these events.
Slog to (and out of) Burra
The stretch of clay roads to and from Burra is hideously slow. The following stretch to Spalding is wind farm country. Big open spaces with rolling hills. Conveniently, the route goes straight into the head wind! Haha, not fun! The big openness makes you feel small. It is hard to be pleased when you could still see where you were three hours ago. I stopped at Hallett for a quick re supply.
Two weeks prior, this was where I abandoned my race. I was told by the shopkeeper that restrictions were tightening in SA. I was not happy to hear about the news. I took a deep breath and tried to continue my ride to the next town, Spalding.
As the sun was setting over the hills, daemons started attacking me with negative thoughts. I witnessed the clouds coming in. It was cold. I did not have a sleeping bag. I was imagining the worst. I started the defence mechanism of riding frantically to warm myself up. Add a boggy road to the mix. I was panicking. It's funny because I was listening to Douglas Adam's audiobook of Restaurant at the End of the Universe at the time, where the tagline is 'Do not panic!' I had intended to sleep 3h in Laura 60km after Spalding. However, as soon as I got to town, I rolled into the pub and asked for a room.
At the time, I did not think it was going to be curtains for me. I was two and a half hours behind the record time but I knew that Simon slowed down significantly towards the tail end of his ride.
Sleeping in and Trying to Finish
I got a room and a hot meal. Everyone in the pub talked about the new COVID case and tightening of restrictions. I sat and spoke to friends on the phone to try and calm myself down. I had a shower and reconsidered things. I slept till the next morning, essentially having a 12 hour break. I rolled out with the intention to continue riding. Finishing at this point felt like it would be just a bonus.
I followed the route north. The rain was heavy and I even had a bit of hail. I pressed on, however, because I was cold. I stopped in Gladstone for a purchase of thin socks as my feet had swollen immensely. The morning had an eerie vibe with everyone wearing a mask. I made tracks again, only to encounter more death mud. The next section of Wirrabara Forest is spectacular. I love the forest trails and lushness of the surroundings. I did not mind the hilly terrain because I was having so much fun. The Kudlila Rally route veers off the Mawson trail and goes over Go-Kart Track where a magnificent view of the Spencer gulf was worth every pedal stroke (and hike a bike). I had been saving a can of coke to celebrate this stretch!
Being on top of a hill also meant I had phone reception. The unwanted texts came in about the stage 5 lock down in SA! I was disappointed again. My ride had to end prematurely again. I rolled down the hill into Port Pirie to catch the next bus to Adelaide.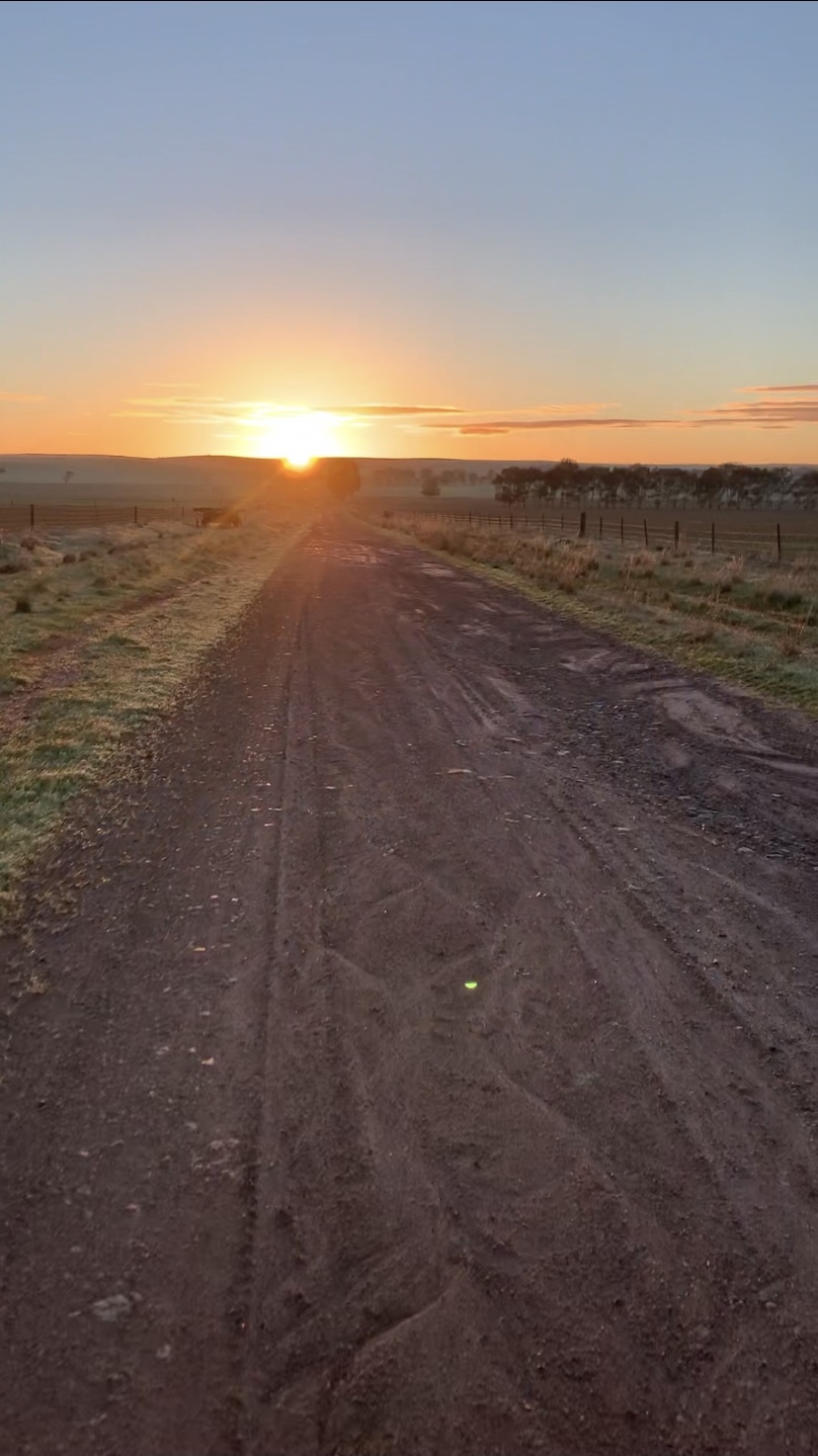 At some point I will finish the route. I will make sure I never make the mistake of taking too little warm gear. As for managing emotions, I guess I shall accept the learning experience. Or perhaps, opting for fairer weather and longer daylight could be the go. A million praises to Simon for synthesising this gift of a route to the bike packing community! I hope more people ride it!