Tyla's Trek 730 Multi-Track – 'Tully'
What's the story behind your rig?
My mum bought this bike for me 10 years ago off someone selling his cycle-touring hire company.
For $400, she knew it was a good deal. It came with stories too, he had cycled it 10,000km around Australia himself. While I commuted to school on it for a few years in Sydney, it wasn't until I moved to Canberra that I really fell in love with the bike. I spent many hours at the Recyclery (a free community bike workshop in Canberra) replacing parts and learning how my bike worked. On a spontaneous weekender cycling with a WarmShowers guest finishing his two-year lap of the world, I named the bike Tully.
In the 5 years since, Tully has become my ultimate soulmate! I think I must have matched the original 10,000 touring kilometres plus some by now.
What trip was this rig set up for?
This picture (above) was taken at the beginning of a two month cycle through NSW with my big sister in 2020. It was our consolation for our long-awaited trip from London to Sydney being covid-cancelled. I still had three weeks left of my degree when we hit the road, but as it was all online anyway I decided to submit my final assignments from a tent instead of the library!
What camping gear were you carrying?
I'm definitely a comfort-over-weight cyclist. One back pannier was camp kit – my 2-person tent, sleeping bag and mat. The other back pannier was all for food! We carried a literal pantry on our bikes, at one point we had seven different spreads to go with our bread/crackers/apples!
Up front, I had one small pannier with all my cooking gear, and the other with some clothes and wet weather gear. My basket bag was full of all the useful floaty things, like a wallet, deck of cards, headlight, powerbank, snacks, hat, discarded layers etc etc….
Bike and Bags
Bike: Trek 730 Multi-Track (late 1990's). Swapped cantiliever brakes for V-brakes (still rim!), gripshift gears for friction shifters, added an extra easy gear on the back, Brooks saddle.
Bags: Second-hand ortlieb front and back panniers. A much loved Framework Designs Sight-Seeker basket bag, which has to be one of my favourite possessions!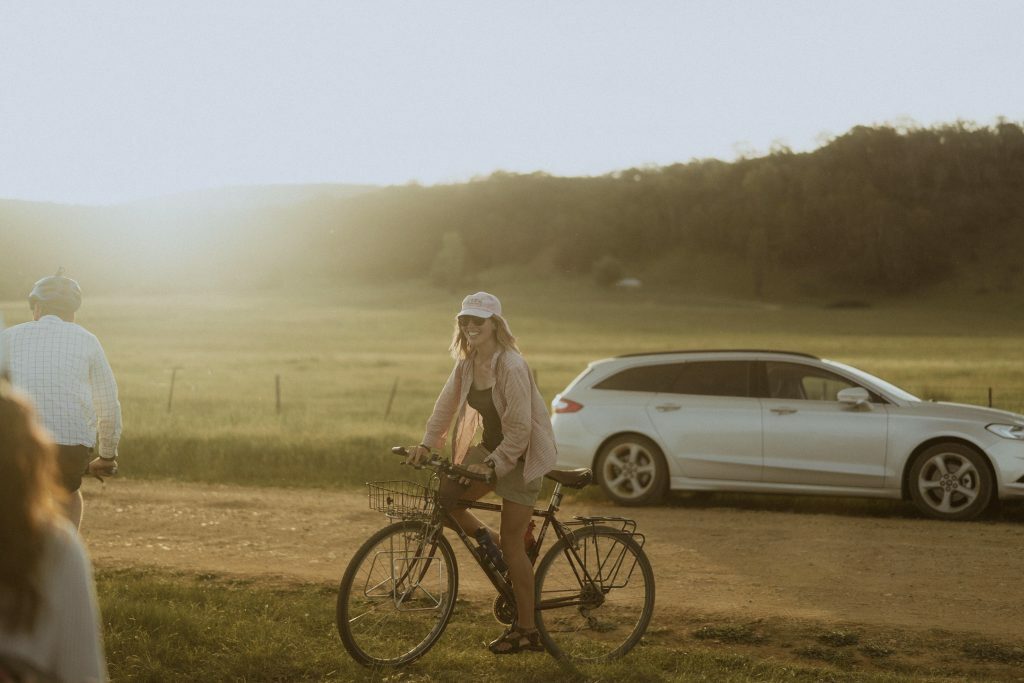 Tell us about the things you love, or things you'd change about this rig:
I love the simplicity of Tully most of all. Because I originally replaced most of the components myself, I learned how it works and that gives me huge confidence out on the road. I love that it's nothing fancy, but has put up with a hell of a lot of different terrains, carries weight like a packhorse, and just doesn't stop going.
There honestly isn't anything I would change about Tully!