Southern Lite Packs
Who's behind Southern Lite Packs and how did you get started?
Hi, my name is Luke. I am originally from the UK but moved to New Zealand 12 years ago. Now living close to Queenstown and I've started my very small business making bikepacking bags and backpacks in my spare room.
Years ago I started thinking about touring on my bike. So I made some panniers out of an old pair of jeans and a floral duffel bag which I bolted onto the bike frame and then rode 1000km across British Columbia.
I started refining my gear and sewing skills and soon friends were wanting me to make bikepacking bags for them too, then friends of friends and so on. But it wasn't until recently that i decided to quit my full-time job and try to make a living out of it.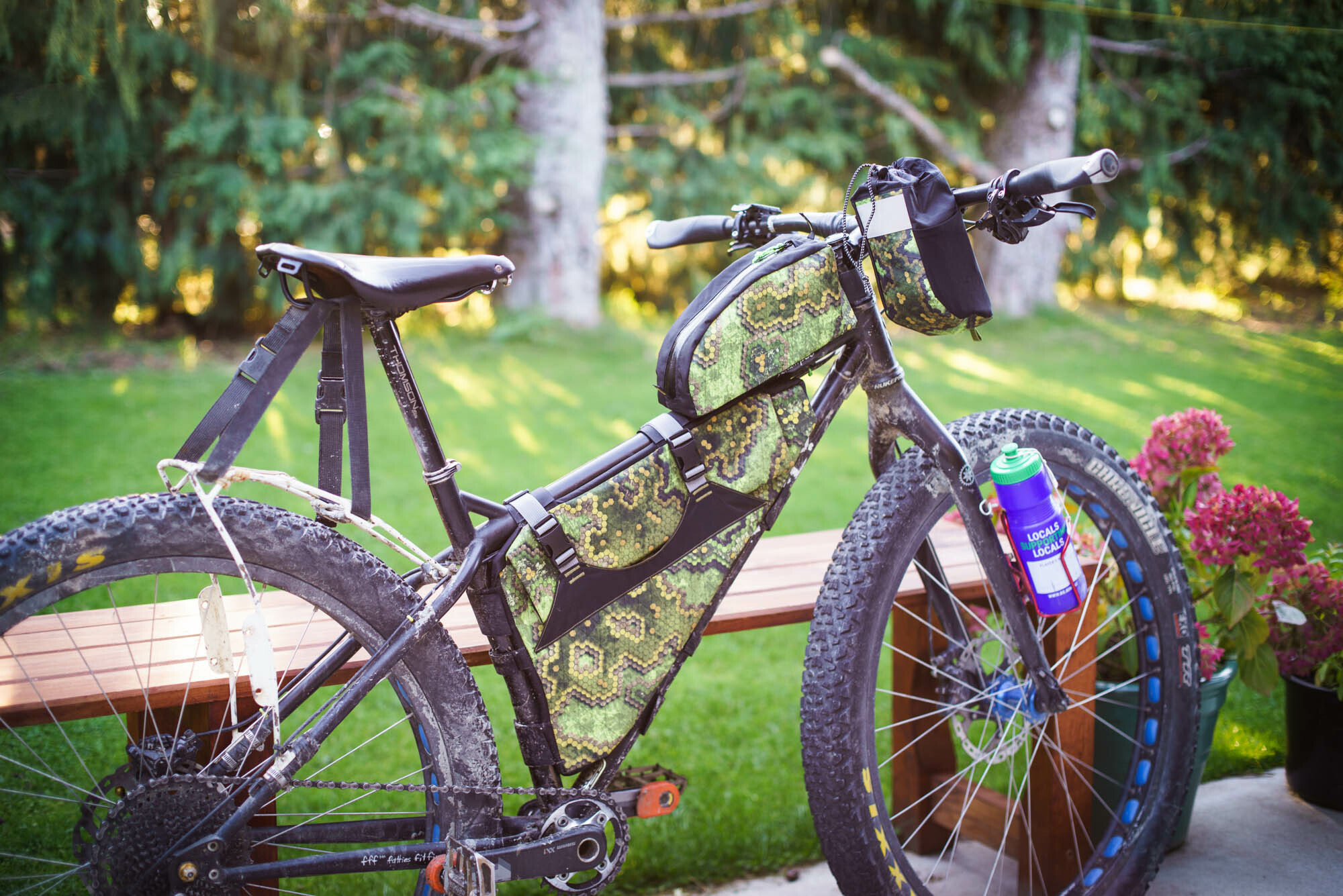 Which product are you most proud of?
I love riding remote single track, the rougher and more remote the better. Its super hard on gear and zips break, velcro wears out and fabric can soon get holes.
I'm super happy with my roll-top frame bags. No zip to get full of mud and break, the velcro is easily replaceable and I use a heavy fabric where it has contact with the frame.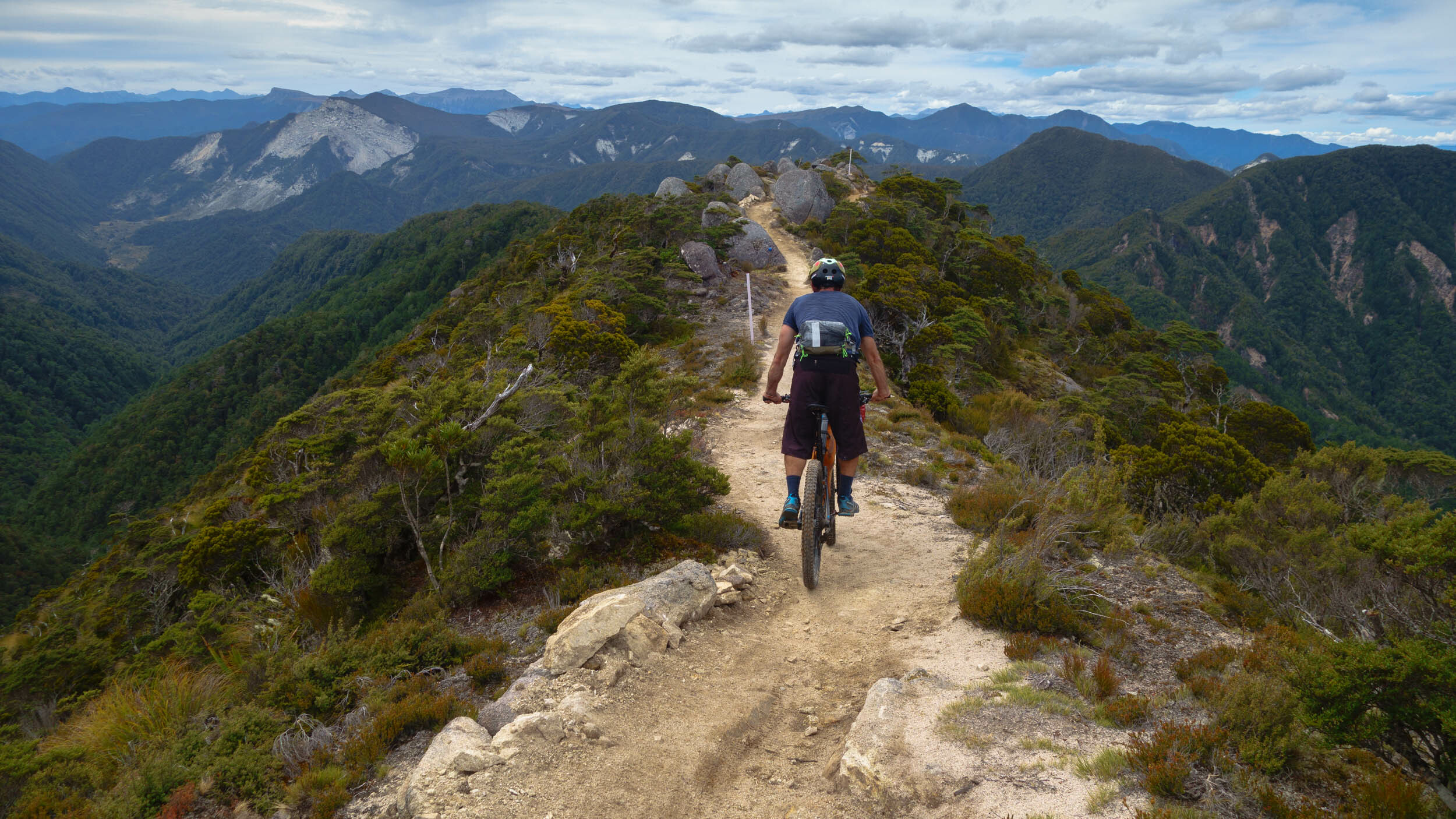 What excites you about the AUS/NZ bikepacking scene?
It's a great community of people and it's certainly getting bigger with more events and new routes popping up all the time. Its great that here in NZ the DOC has started allowing bikes on some tracks and it would be great to see more areas open to bikepacking.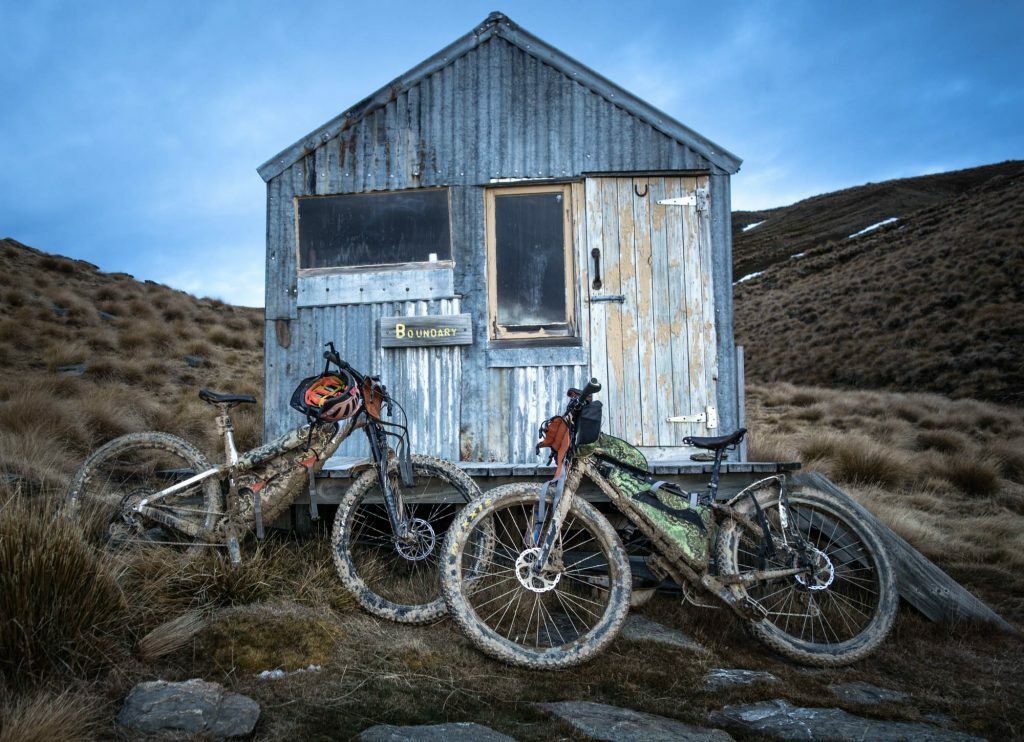 Where's your favourite place your gear has taken you? Or that someone has taken your gear?
I love seeing people out on adventures with gear I've made them, it's why I really enjoy what I'm doing. It's always good to send people off on the Tour Aotearoa with a full set of my bags, but I'm always a bit jealous.
The best trip I've done myself and really secured my love of bikepacking was a 6 week trip around Scotland including the HT550, amazing! But even a quick over night trip close to home is time well spent.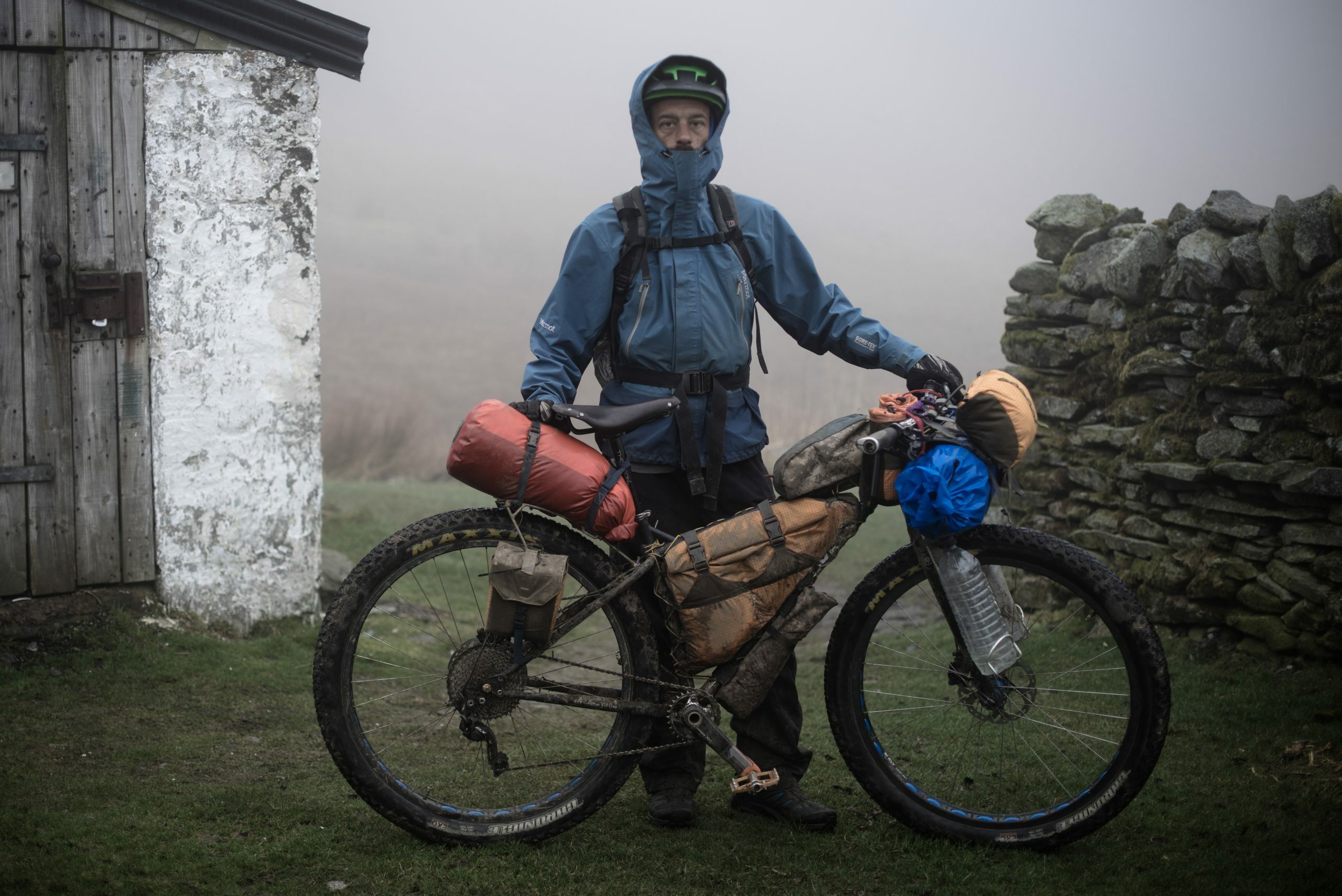 What's next for Southern Lite Packs?
As the bikepacking orders slow over winter I have started making lightweight backpacks for ski touring and tramping. Making these has certainly helped over the quiet time.
I'm also very excited about some new fabrics I'm going to start using soon. They are fully recycled and produced as environmentally friendly as possible and are as good or better then the current fabrics on offer. Who doesn't love the planet?
A big thanks to all the people who plan and organize the various bikepacking events. There are other companies making great bikepacking gear here in NZ and Aus and we all need the support from you guys. So buy local where possible.
Thanks for letting my tell you guys about Southern Lite Packs.
Instagram @southernlitepacks
Facebook Southern Lite Packs
Website https://www.southernlitepacks.co.nz/