The Missing Link: A Western Tasmania Wild Adventure
In September 2019, Bouvier decided to explore a few places in Central and Southwest Tasmania. The plan was to cycle a week-long loop around the region. Because of changing shifts at work and personal matters, he realised the trip was impossible to finish. Instead, he divided the route into various sections. The advantage of this new plan was the chance to more roads that the countryside has to offer.
Bouvier was about to complete the latter route of the trip when Covid struck the country. Tight restrictions of the state postponed the journey for over a year. It was tough and a challenging period for the rest of the country. After dull months of waiting, condition eased. It was finally time to continue the last remaining route through the Derwent Valley.
Continued below are Bouvier's journal entries from this bikepacking trip through the Southwest National Park in Tasmania.
Touring the Derwent Valley
As I entered Southwest National Park, the rugged mountains of the Southwest silently permitted me to explore deep into their past. Traversing through dolerite peaks with massive chunks of Jurassic stones hanging on its edge made me think about how this exposed terrain had formed.
After a few hours of pedalling, I finally reached Adamsfield, an old mining town. By this point, a lot of bike-pushing had happened. The thick mud eventually stopped my wheels from rolling up against the notorious Sawback Ridge track. I kept asking myself, should I turn around and go back where I started, or face the challenge and continue the journey?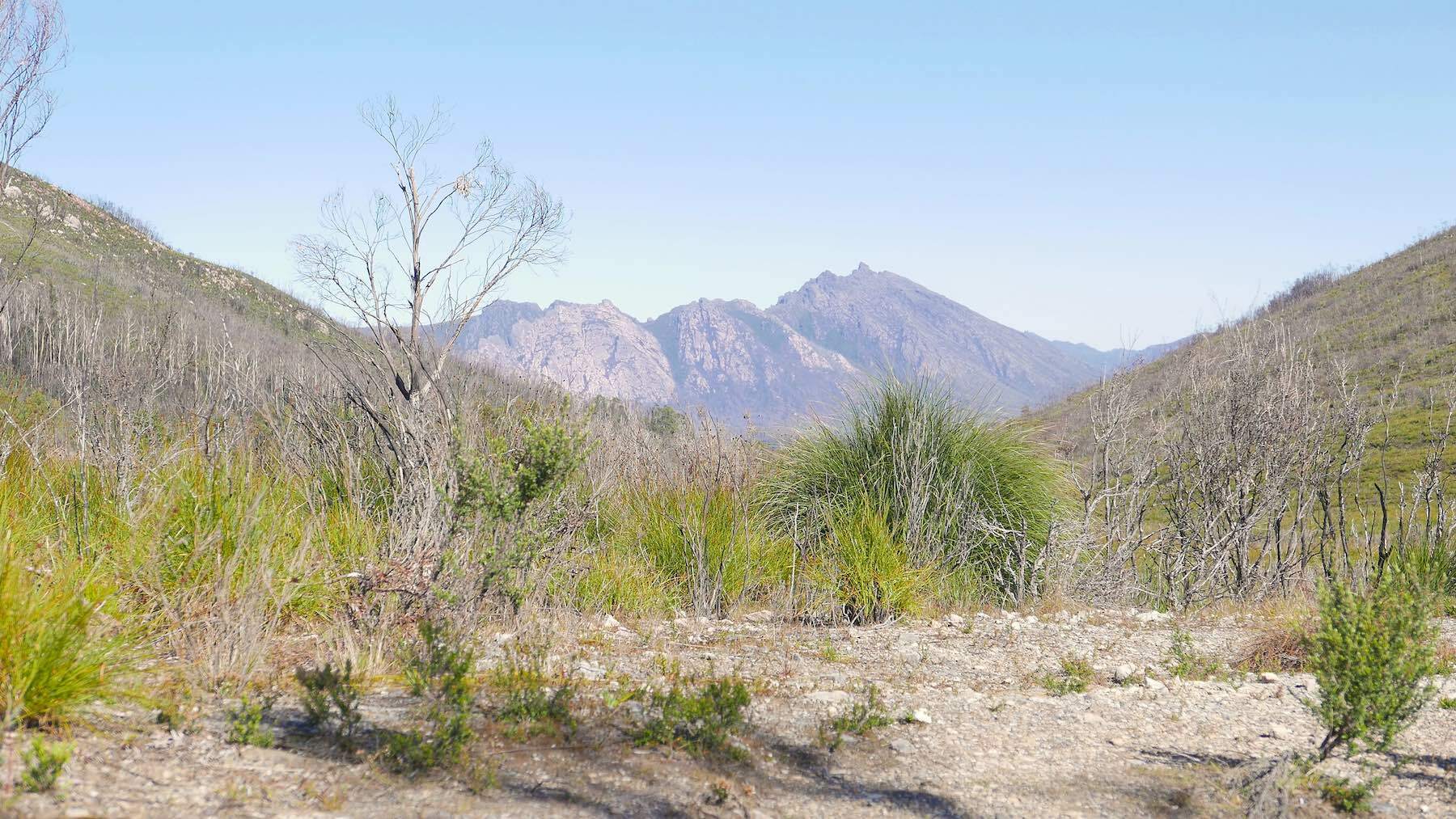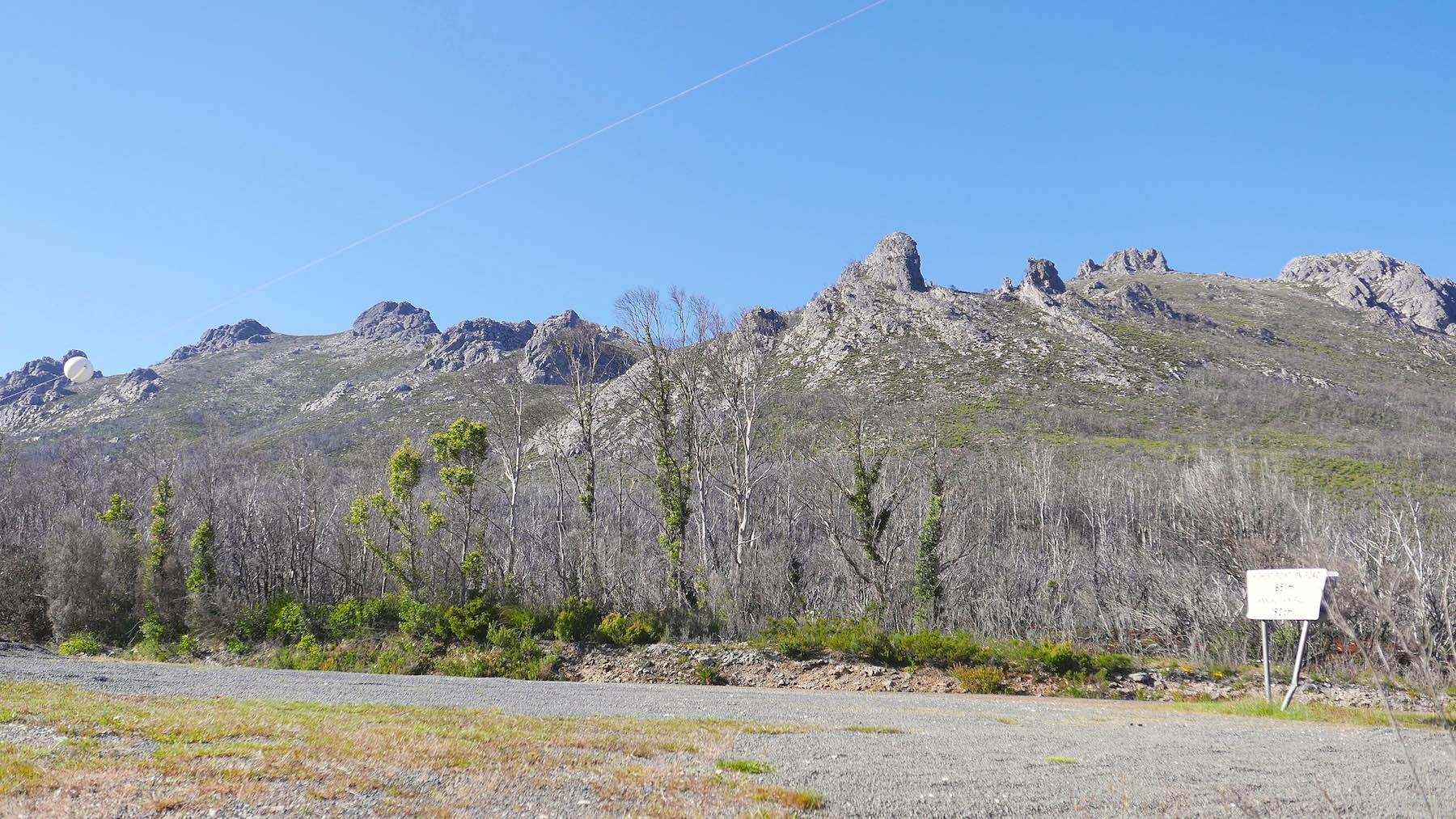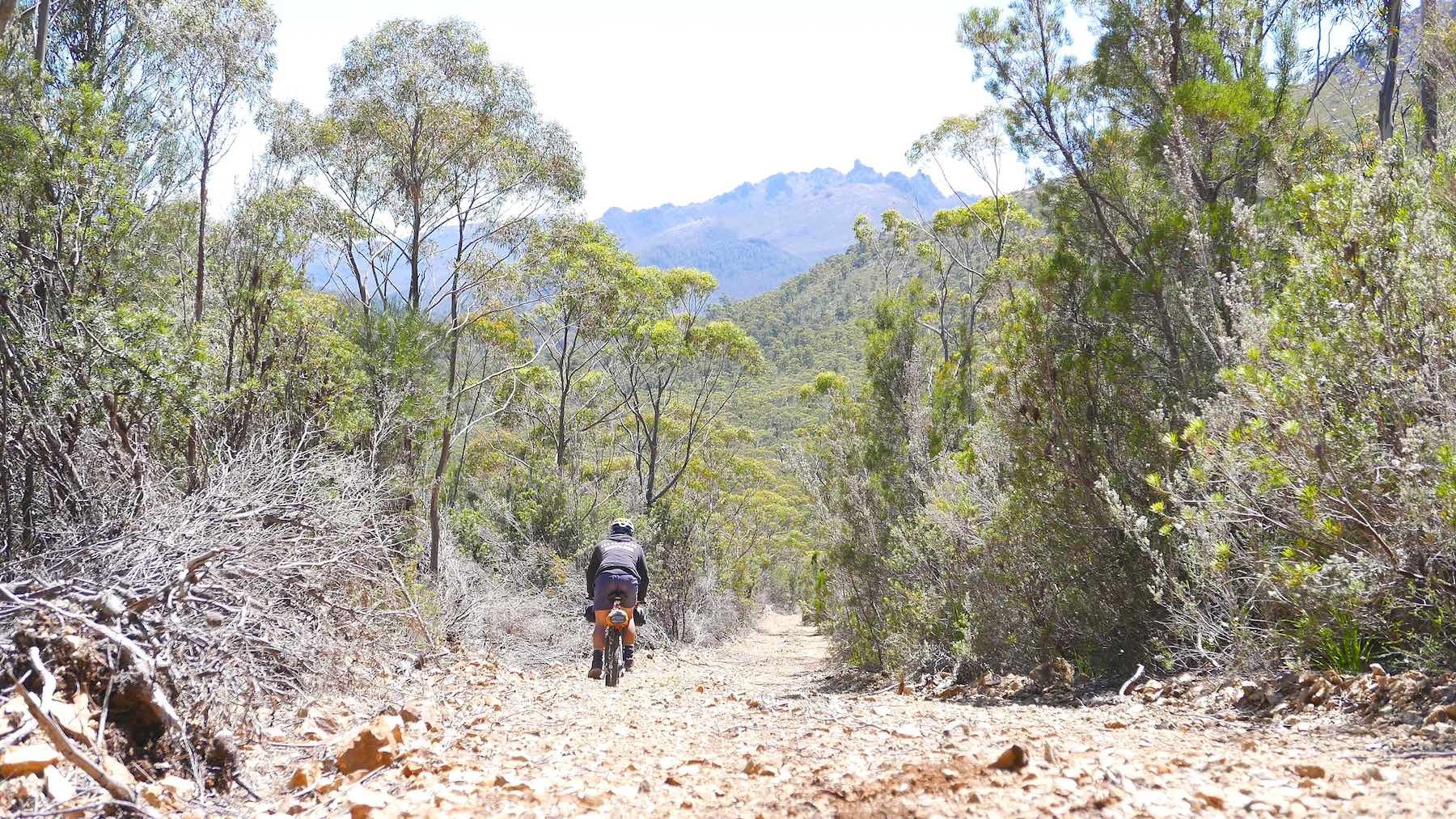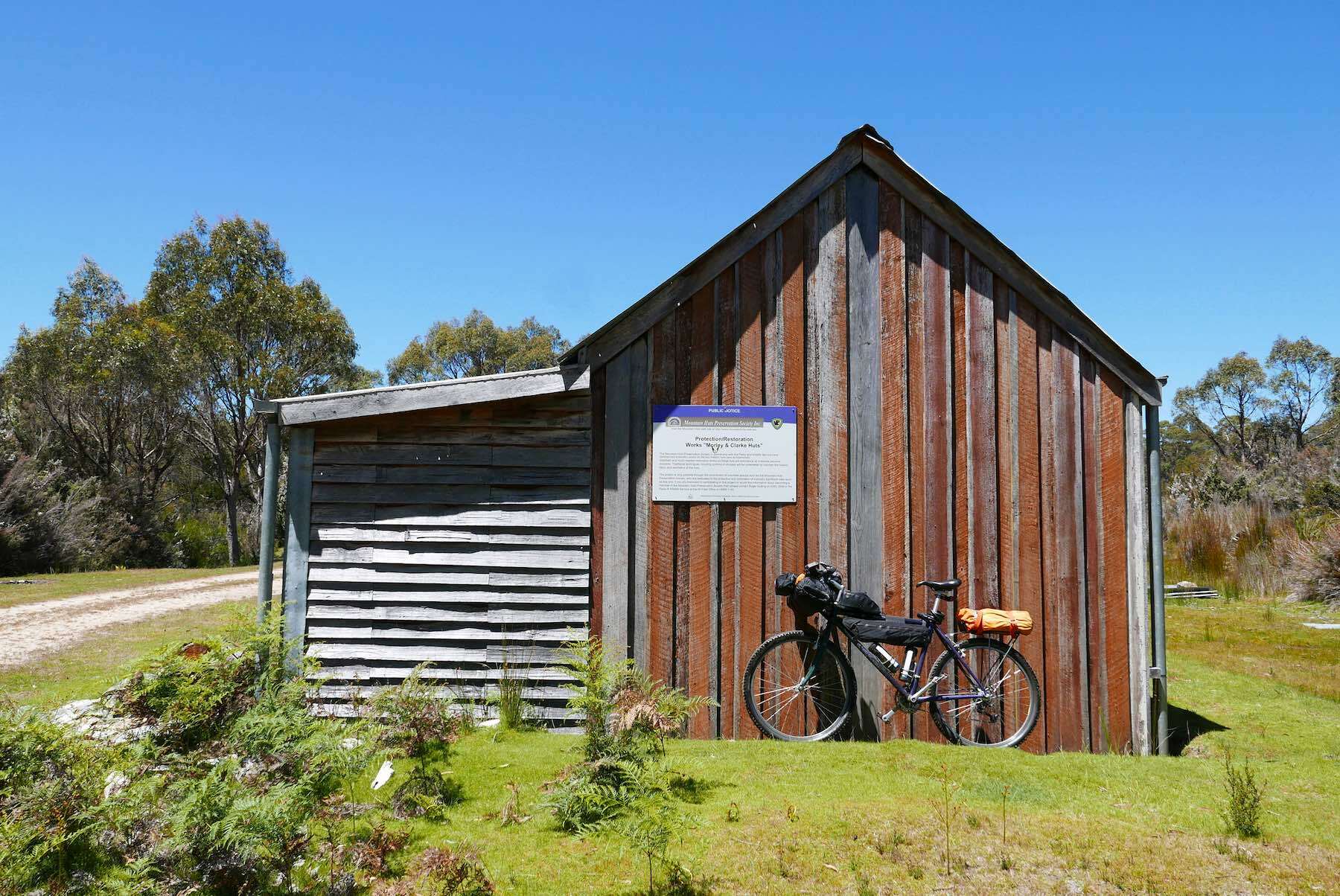 Frodshman Pass
I'd been cautiously pushing my loaded rig for nearly an hour when I saw a dry and manageable steep descent. Squealing cantilever brakes, grinding wheels, rocks, boggy obstacles, and water crossings. Ahh, at last, this was the escapade I was waiting for!
Exhausted, tired, and hungry, I made it to Frodshman Pass. Before continuing the last thirty kilometres, I sat next to a small run-off and refilled my hydration bladder while devouring my two melted choccies I'd reserved for that day.
Halfway through this section, the backdrop changed, reminding me of a place called Knoydart, in Scotland. A location with extraordinary landscape, outlandish flora and fauna, and a never-ending chain of desolate mountains.
Camping in sight of the Western Arthur Range
The welcoming old trees of the area were a big help as the pristine forest gave me cool fresh air while traveling throughout the day. As a keen traveler, I enjoyed every section of the road that I passed. I also spent a bit of my time figuring out a pleasing way to appreciate the surreal views of my current location.
The sun was still up when I arrived at my cozy campground with a free and dramatic view of the serrated Western Arthur Range and the priceless night sky. Sleeping in a natural habitat, looking at an unspoiled landscape, and learn new things. This was freedom; talking to myself while sipping my Chamomile tea before going to sleep.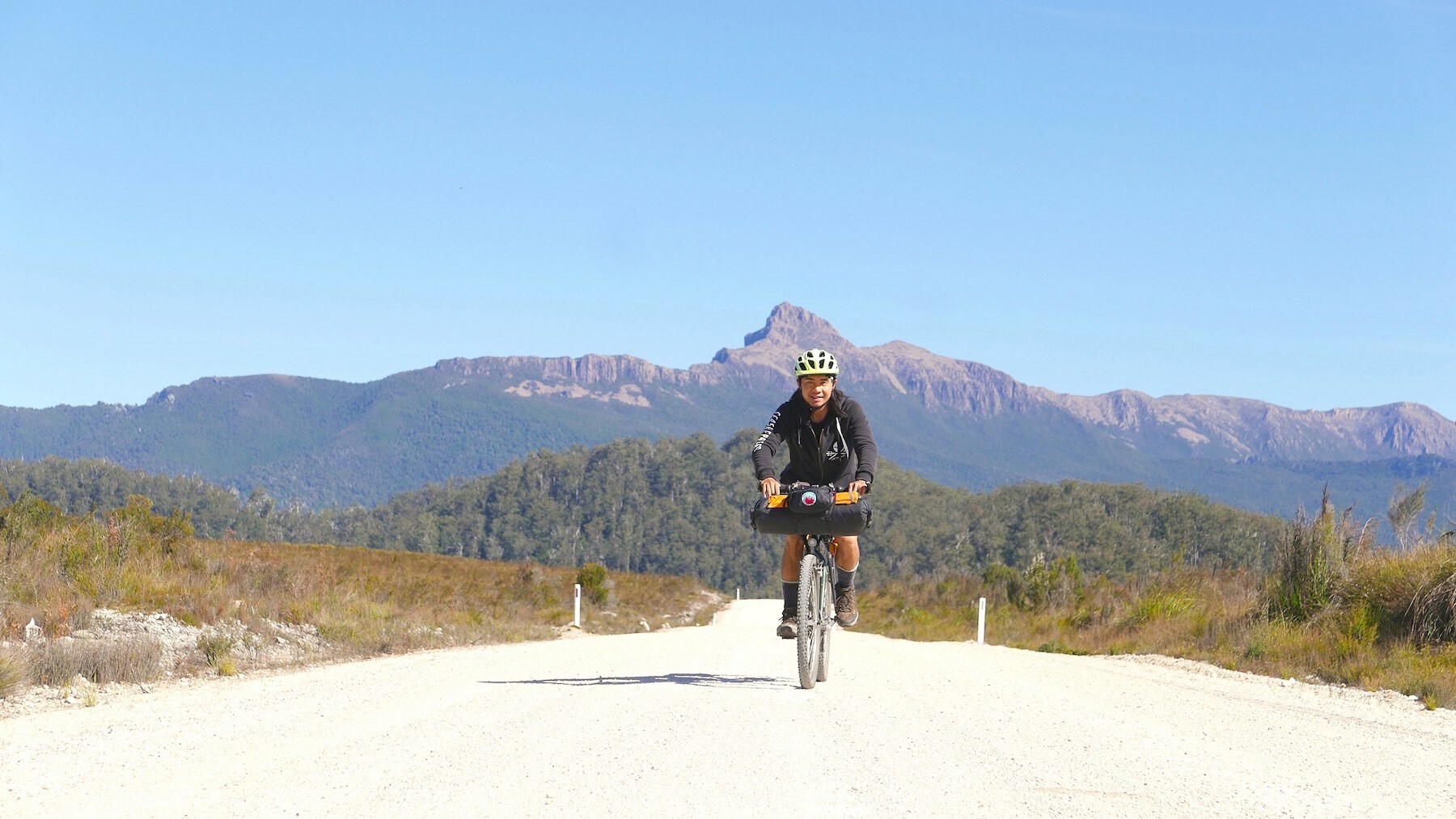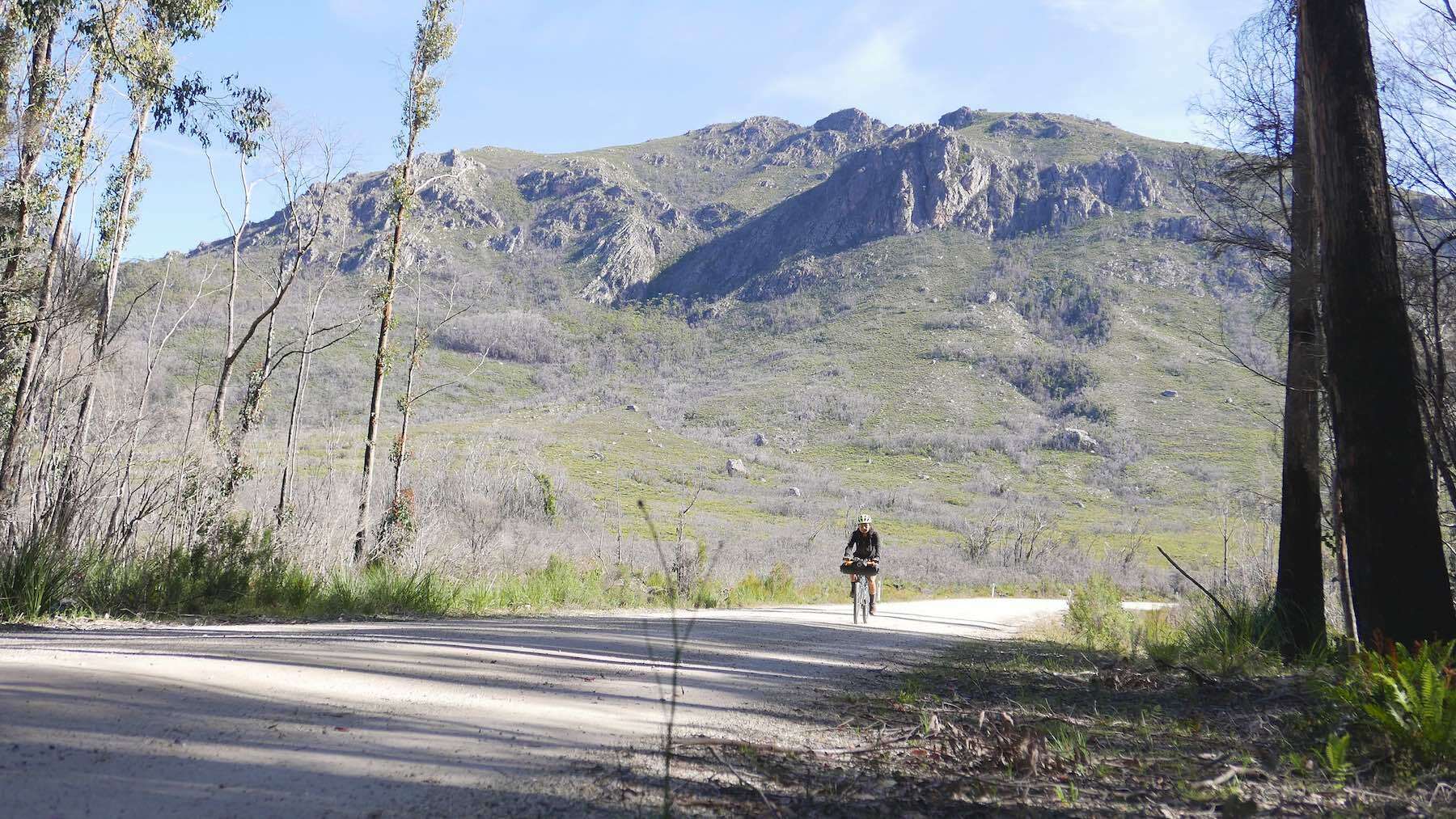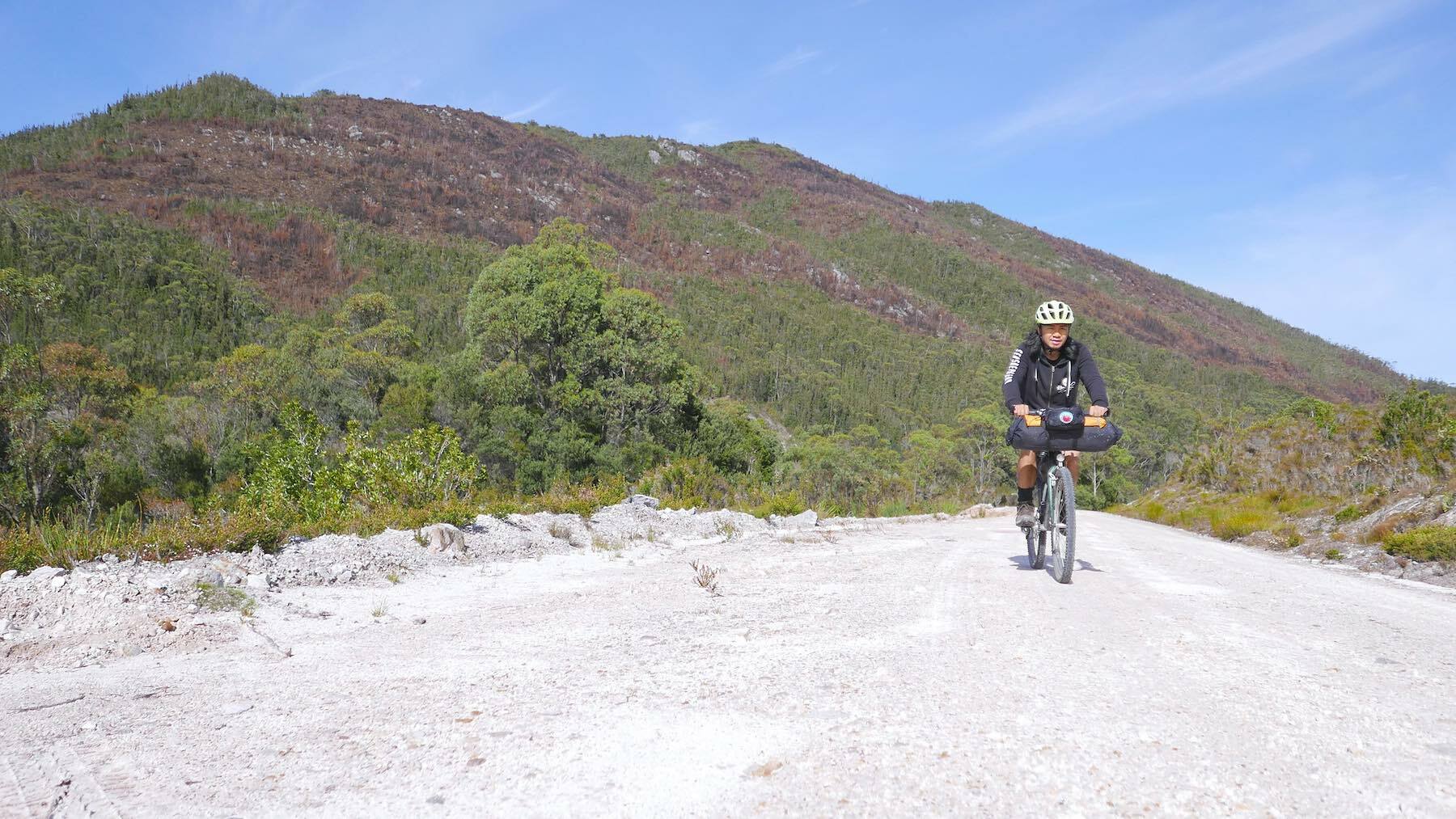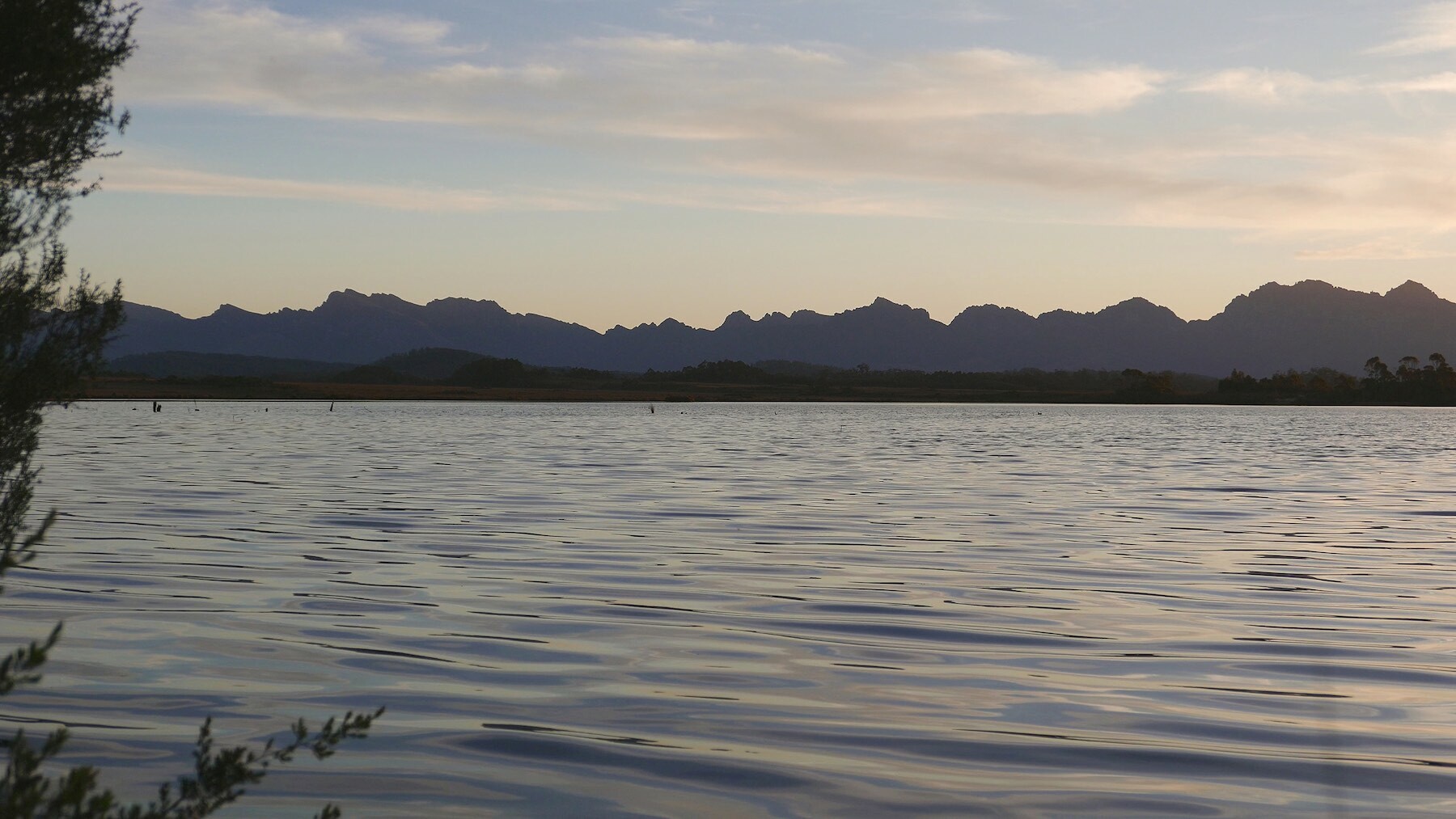 Lake Pedder and civilisation
There's only one road leading to Lake Pedder, so backtracking was the remaining option. I stowed my things, performed a bit of stretching, refueled myself, and then it was back to the saddle again. Cruising Scotts Peak Dam road in the morning was a unique experience as you can see the sun rays striking each and every summit of towering mountains at a reasonable distance. The early breeze will surely revitalise your body and refresh one's curious mind.
I reached the undulating Mueller Road which was perfectly splendid rolling track with a smooth downhill. It felt like I was competing in a cross-country race while looking at distant forest reserves. Midway through the route, I encountered two blokes with their dirt bikes, doing a wheelie and conquering the obstacles on the path. Not so long later, an old fella riding his Orange County Chopper motorcycle came along the bush as well. From that moment, I knew that civilisation wasn't far ahead. Before heading back home, I stoped at Maydena where I grabbed lunch and had a bit of rest while dreaming of another adventure for the year.
My last trip was full of surprises and challenges, but once I attached myself to the environment those fears and doubts were easily handled. I believe that re-connecting yourself to nature will surely help you to forget what happened in the past.
"Man cannot discover new oceans unless he has the courage to lose sight of the shore." Andre Gide