Bikepacking Tasmania – A Partial Journey
A partial bikepacking tour of Tasmania had been a trip I'd planned for a while, ever since reading a blog of a touring cyclist who circumnavigated the island. Having only two weeks holiday available, Darren and I opted for a lightweight, bikepacking style, tour of the west coast, starting and finishing in Hobart.
Starting in Hobart
Tasmania – with it's contrasting, dramatic landscape and temperate climate is regarded by most touring cyclists as a sought after destination.
Our route, while challenging and committing, is relatively well supplied along the way and finding dry lodgings, in the event of inclement weather, should be typically straightforward. With that in mind this is an ideal route for parties looking for consecutive days of pleasant riding without things getting too extreme.
Leaving Hobart after a decent breakfast, coffee and faffing, the first mechanical happened after 500m (not a good omen) which ensued more faffing, with a few spent profanities, before leaving town proper.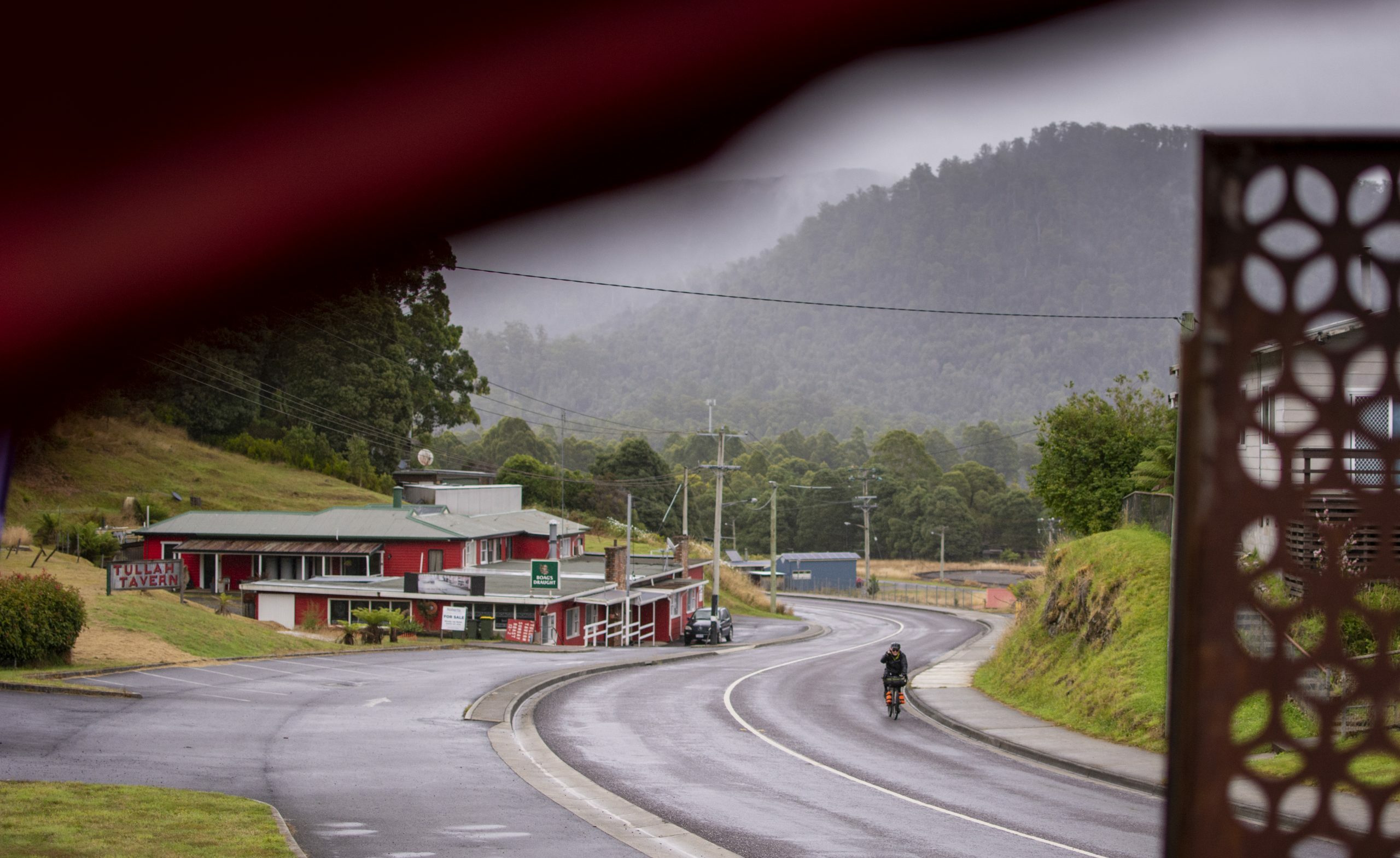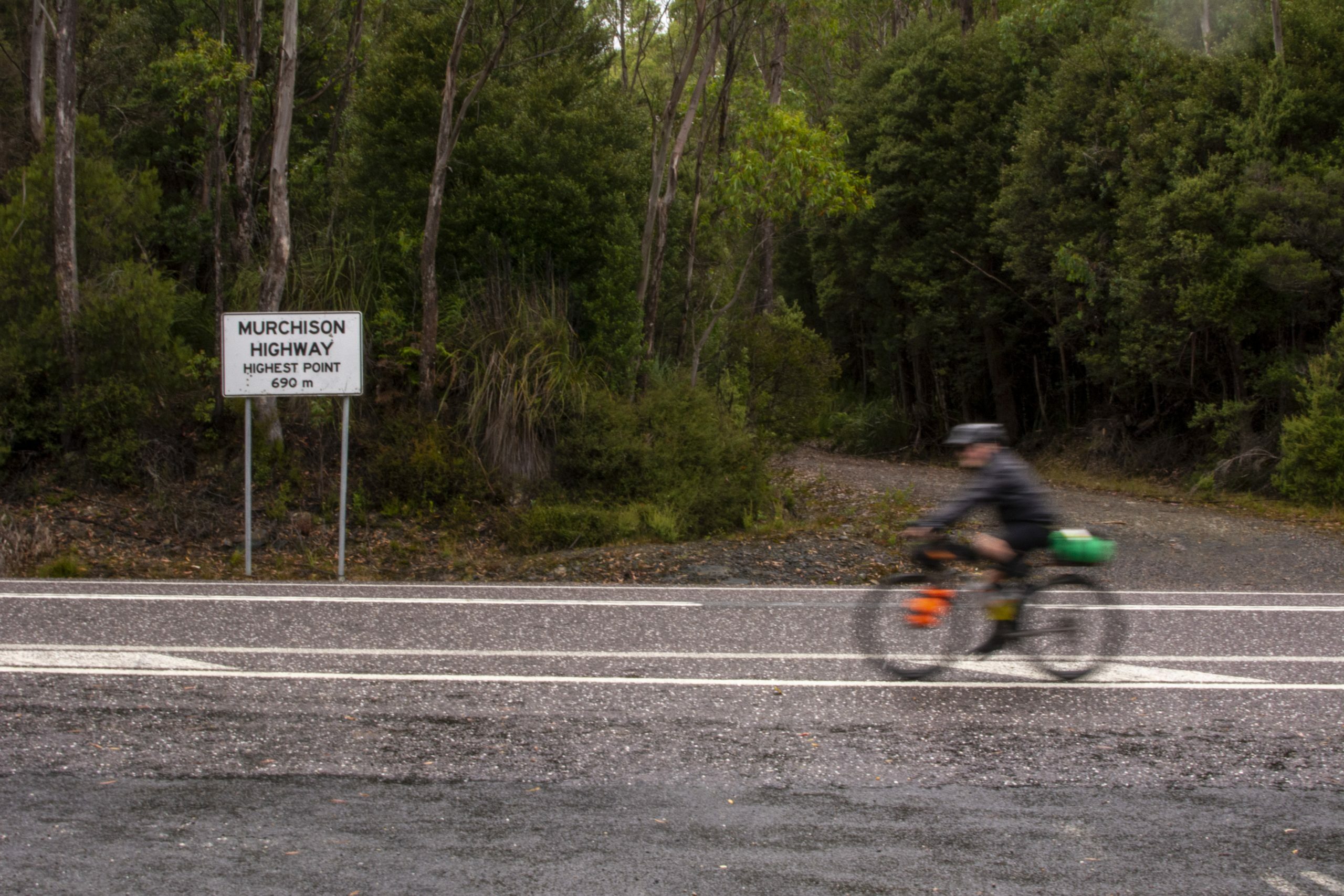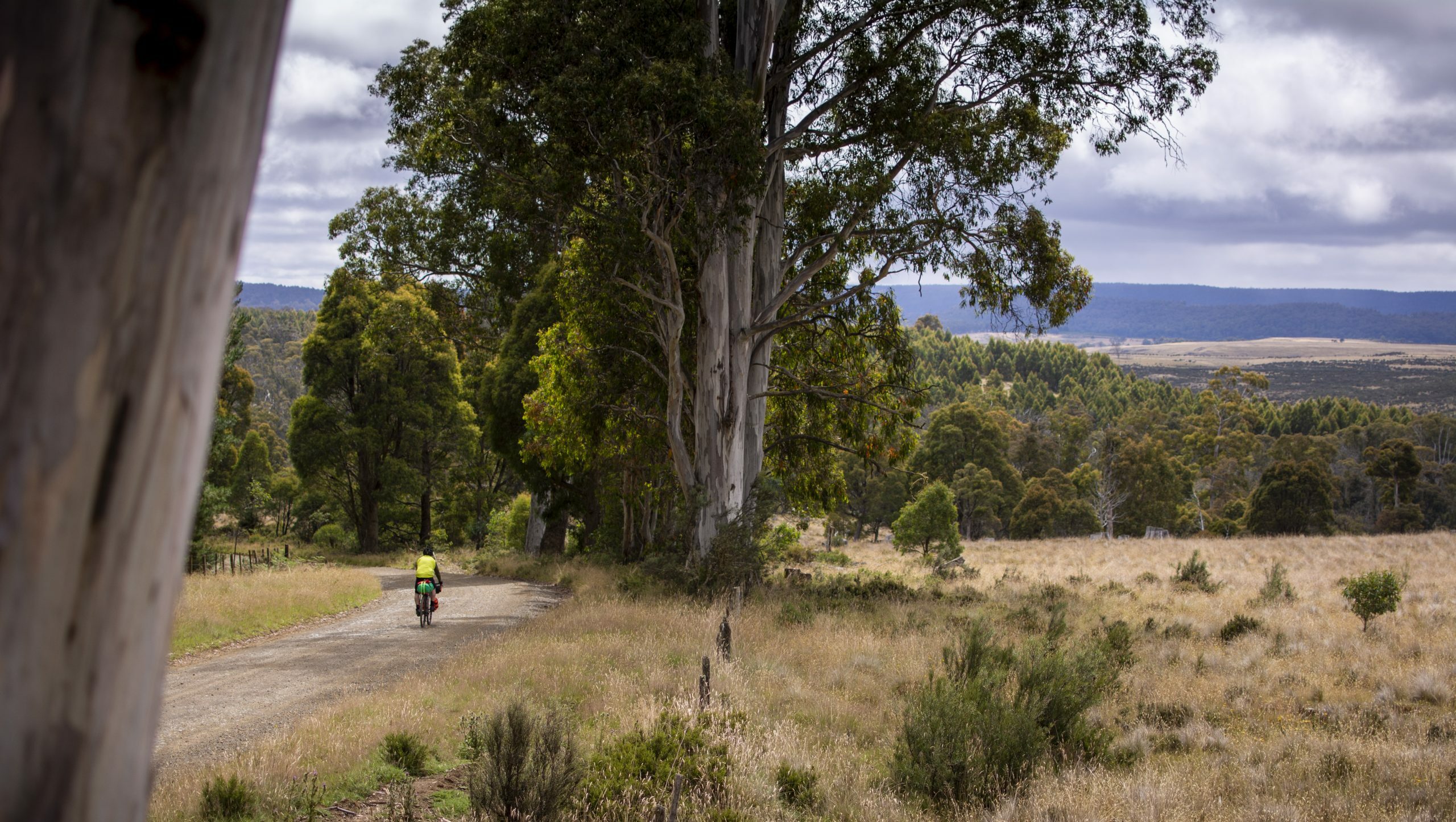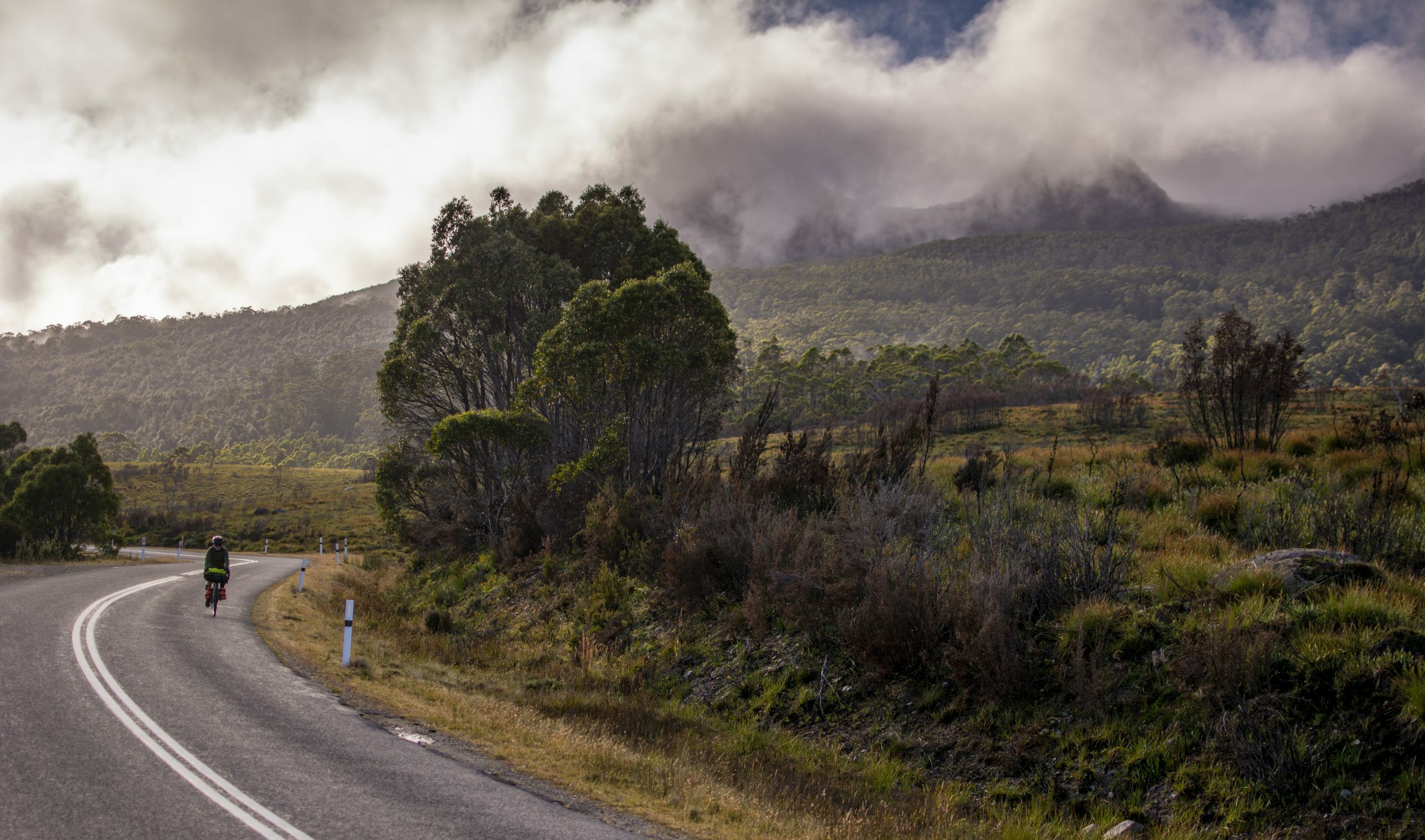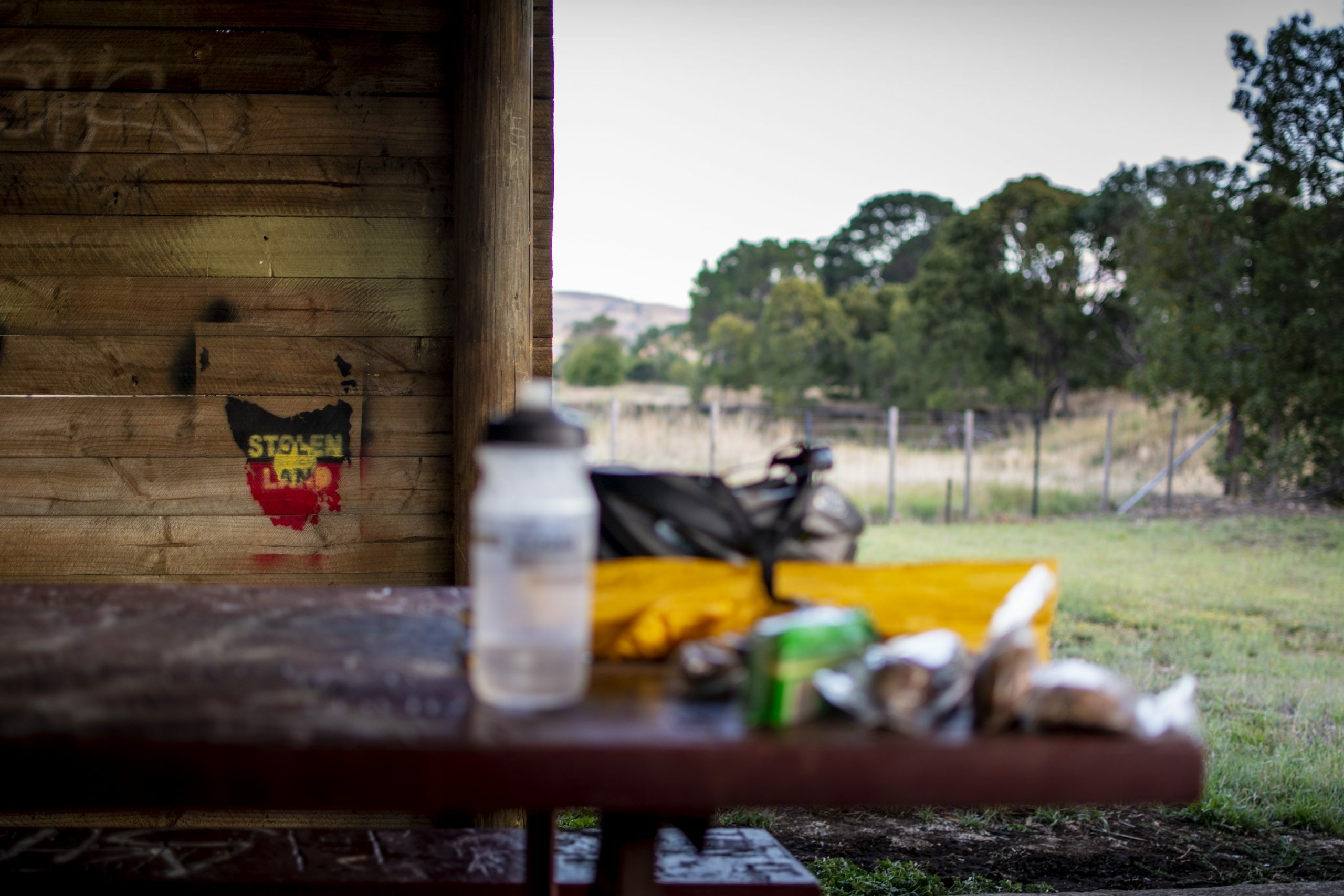 Heading Towards the Wild West
To the northwest of Hobart, hop plantations and fruit orchids surround Tasmania's largest city, which then leads into Merino country – reminiscent of Canterbury and Otago on New Zealand's South Island. If you've been to Tasmania you'll know it's a windy place. At times, especially in the agricultural areas, the wind is ubiquitous and hostile – it is not your friend.
The beauty of bikepacking in Tasmania is its size, which in turn means you pass though varying landscapes relatively quickly. The further west you travel the wilder it gets. Farmland gives way to forest plantation, which eventually merges into the Tasmanian Wilderness World Heritage Area (TWWHA): "a shining beacon in the dull, uniform and largely artificial world" – Olegas Truchanas. Actually a large portion of this ride is in the TWWHA.
Dilapidated mining towns and coastal get-aways are found on the western part of the isle. While the mining towns may not be anyone's highlight of a tour here, the scenery found 'out west' is stunning with immaculate beaches, coastal heath, temperate rainforest and craggy mountains. The roads are pretty quiet out here too.
Cradle Mountain, Deloraine & Ouse
After heading west, and reaching the ocean, we headed back inland towards Deloraine, briefly passing the high country near Cradle Mountain before returning to 'civilisation'. The country around Cradle Mountain is similar to that of the high country in Victoria – scenic & empty, though not completely barren.
True barren country may be found between Deloraine and Ouse – the next leg of our route, on our way back to Hobart. The Central Plateau is high and vast. Apparently it's the 'coldest place in Australia' and 'snow can fall any day of the year' (both tidbits of wisdom provided by the lady at the servo in Miena).
Testament to the former, rime ice (rime – small icicles formed on a surface by moisture in the air) formed on my jacket while riding here, in February! Beautiful, cold, empty, most likely windy and moist, – the route over the plateau is challenging though rewarding.
This was the cream of the route and is worth doing if you like feeling exposed. After Ouse there are numerous ways back to Hobart, though the back roads via Ellendale are worth a scout about if you don't mind a few bumps!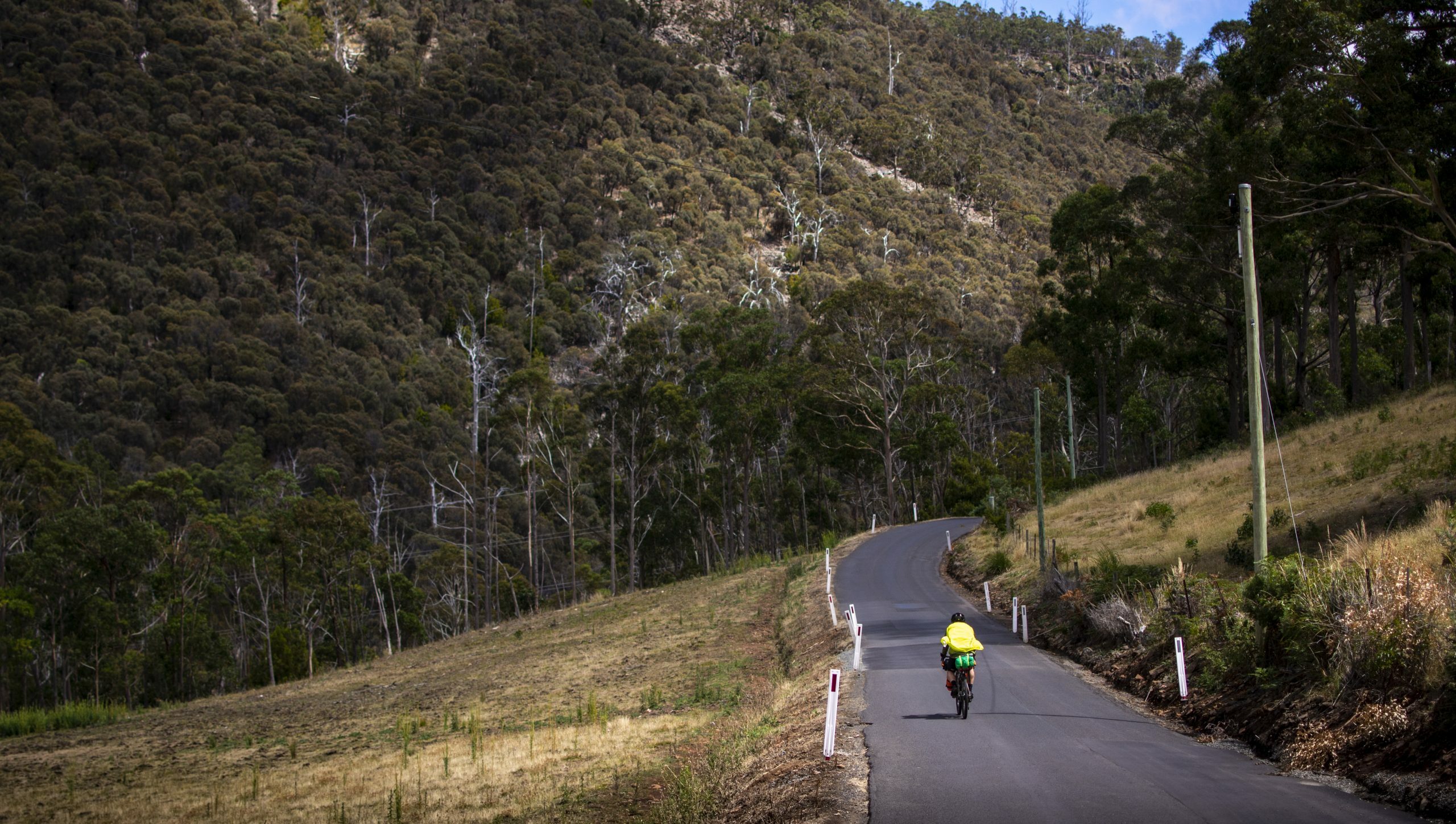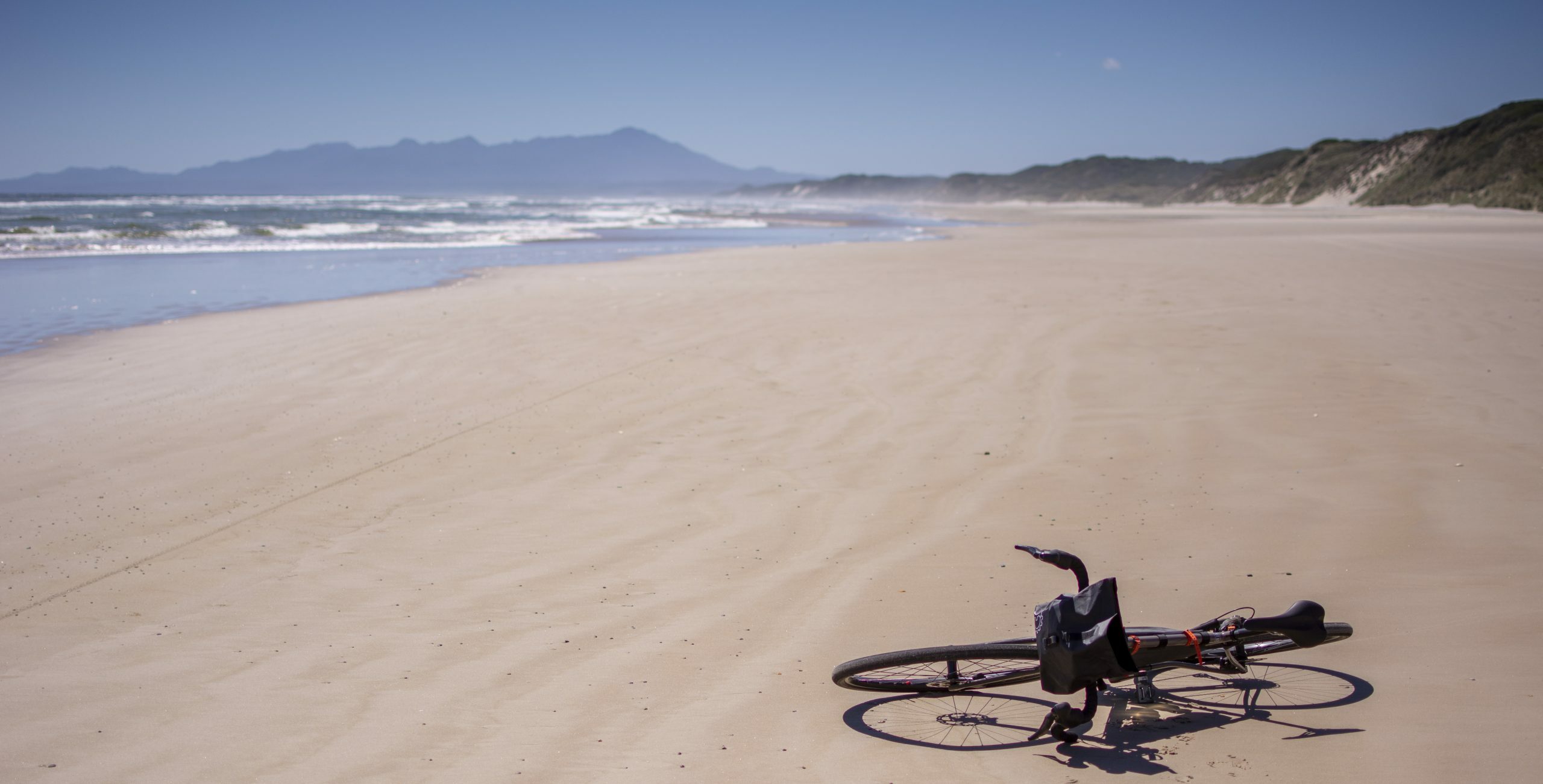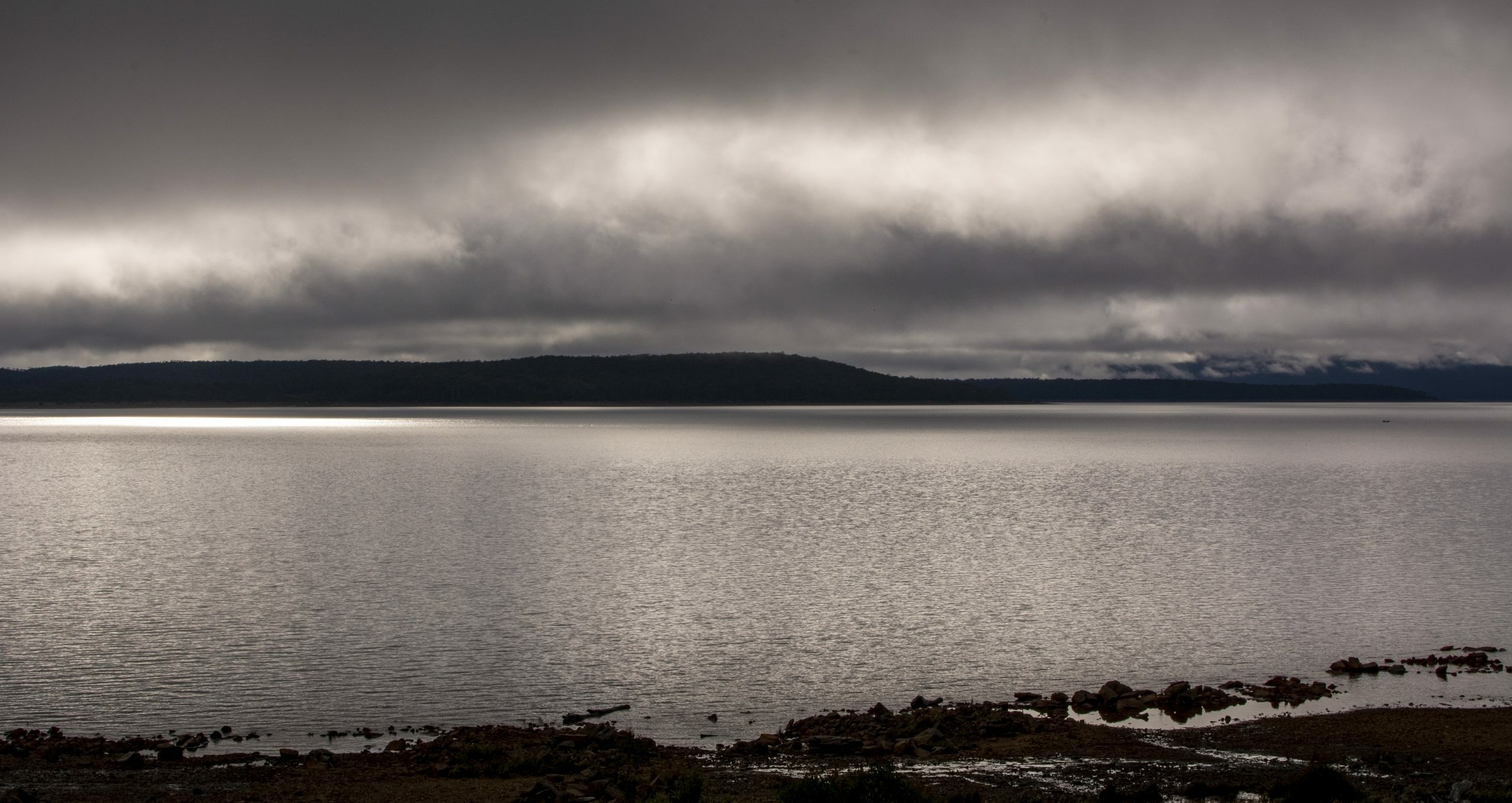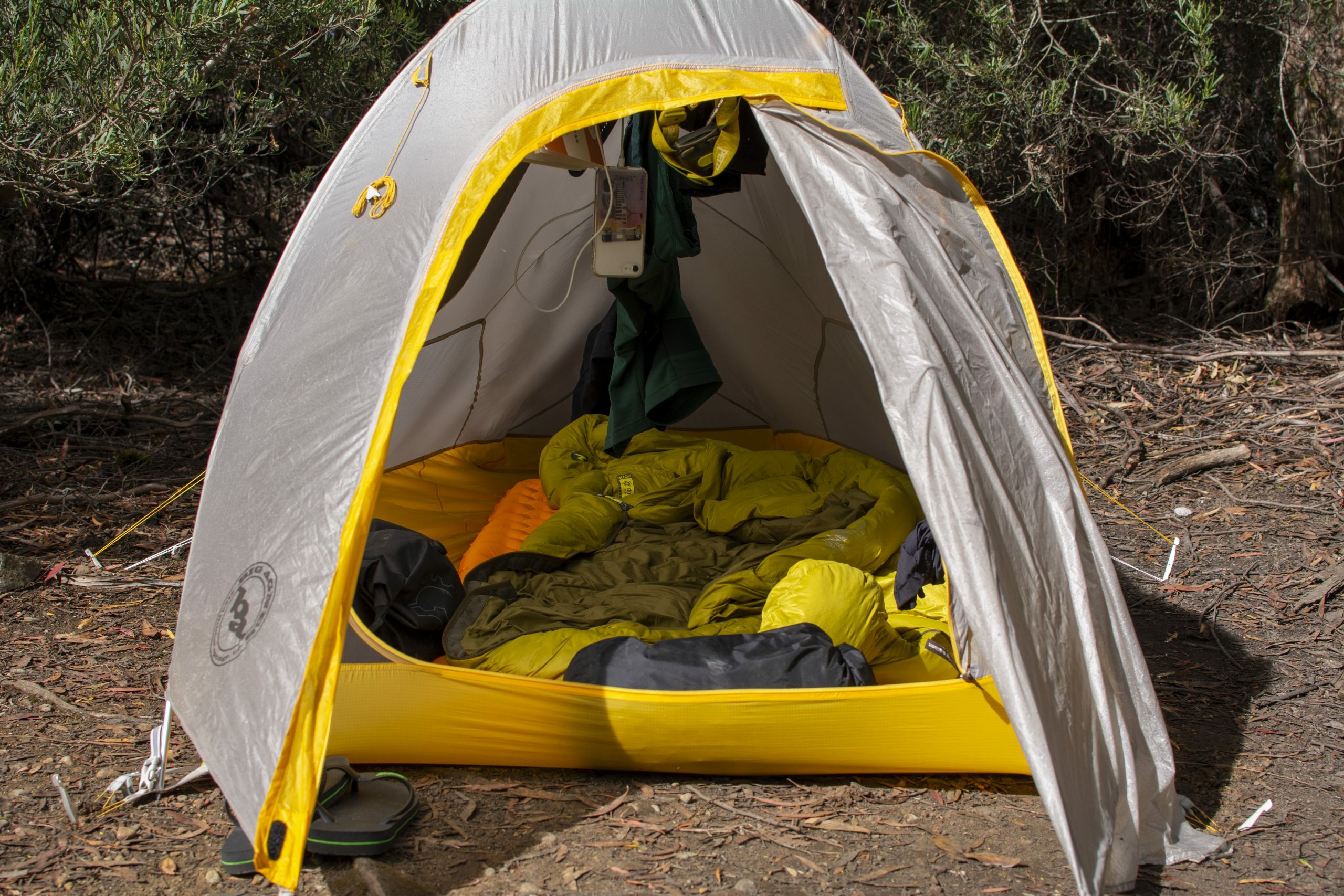 It's often remarked or questioned, by bystanders, 'You're bloody mad,' or 'Why bother!' While the question on sanity is open to speculation, the question effort may be summed up by a quote from Thomas Szasz – 'People often say that this or that person has not yet found himself. But the self is not something one finds, it is something one creates."