Steph's Ride on The Hunt 1000 2022
The Hunt 1000 has been on my mind since I first heard about it a few years ago. 1000kms, between Canberra and Melbourne, through the Victorian and New South Wales high country.
I've loved the high country since my very first overnighter, a 20km ride through the Jagungal Wilderness, where I fell in love with the stillness and the fresh air and the big views as a reward for the hard work.
When the event finally opened up again for registration after a few years off due to fires and COVID, I put my name down and was excited and very daunted at the prospect of such a big ride. My boyfriend Rohan had two unofficial Hunts under his belt already and swore he'd never do it again, but each time he talked about his experiences or looked through his old pictures he'd soften more to the idea and eventually decided he'd go for the third time.
The Hunt 1000
We set off from Melbourne on the 9th of March, aiming to take 10 days and get to Canberra on the 18th, a day before the official grand finish date to allow ourselves some fat in case of any delays.
I had a lot of nervous energy on the first day stemming from fears about whether my body would hold up. I'd dealt with a slew of injuries and asymmetries that caused discomfort on the bike in the lead up to the event and every time I felt a niggling joint or tendon pain I'd feel a pang of fear about whether another 10 days of riding would make me fall apart.
My mindset going into it though was that thinking all the way to the end was foolish and instead I should just focus on the immediate. Just ride one day at a time, don't even think about tomorrow when right now all you have to do is pedal up the hill in front of you. Having this mindset really helped with just being able to be in the present and enjoy the moment, and what followed was the most incredible pedal-powered journey I've had to date.
It's hard to condense such a long journey into a few short paragraphs, so instead of rambling through the day by day, I'll just talk about the biggest highs and the hardest challenges, and now, a month later, how I feel looking back on the biggest adventure I've done to date.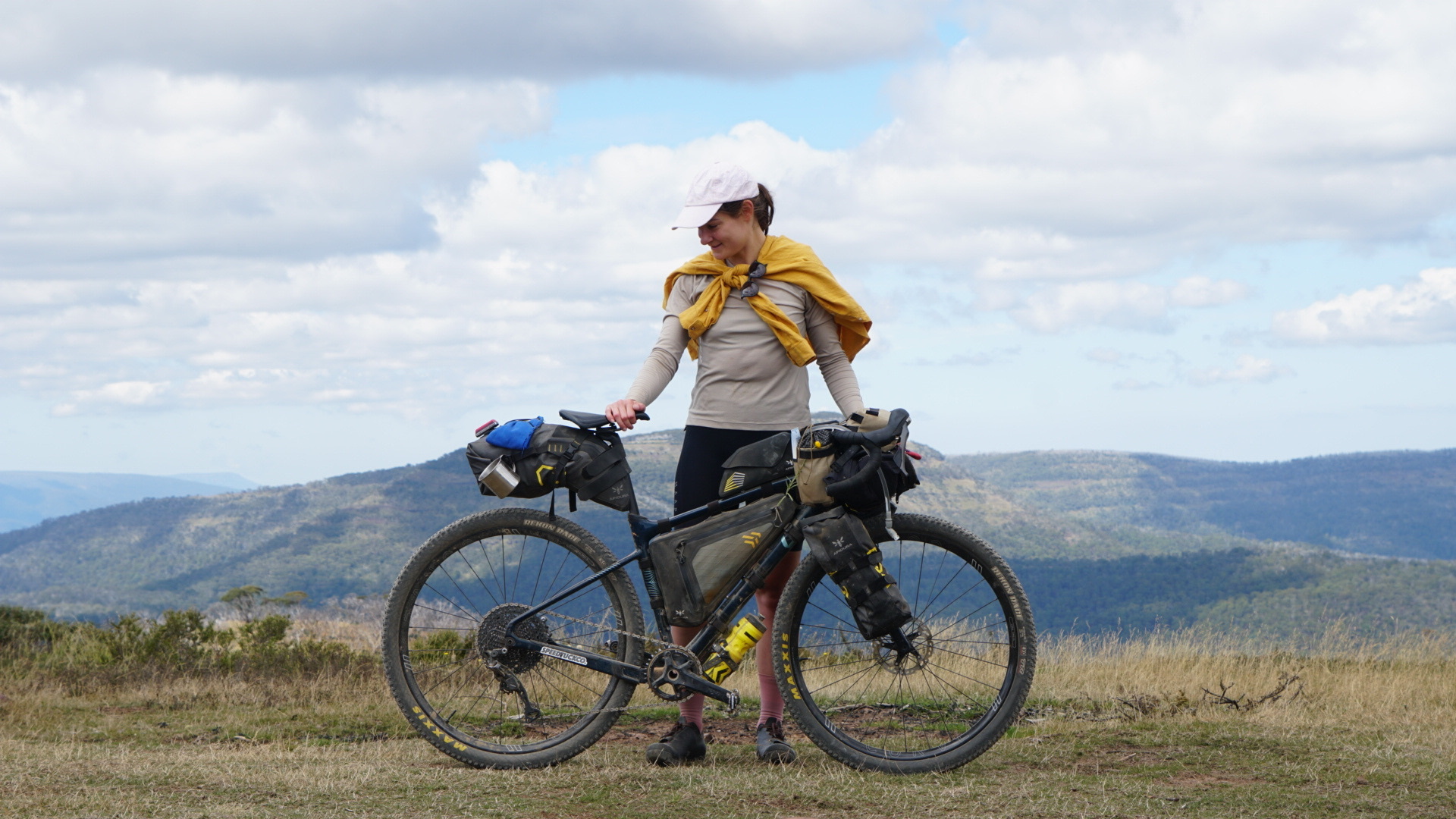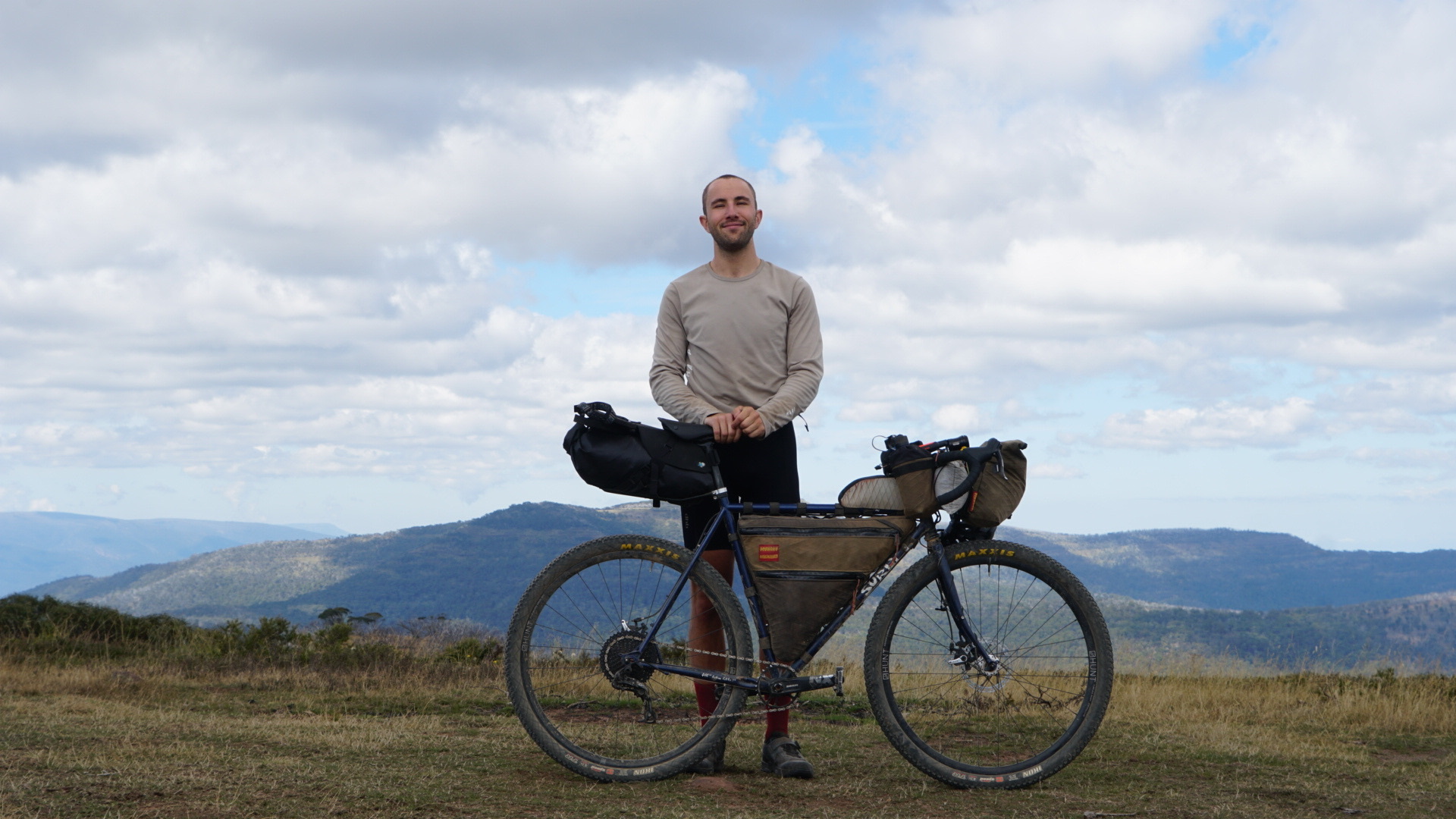 Unrelenting VS Mountains
Challenge: The unrelenting
One of the things I underestimated was the amount of difficulty I'd find off the bike, and just how much of your day is spent "doing things". You wake up, pack the tent, make breakfast, brush your teeth, pack the bike, get on, ride all day, purify your water, get to camp, unpack the bike, set up the tent, cook your dinner, brush your teeth, go to bed, wake up, pack the tent… with 12 hours of riding a day there is very little time to just stop and do nothing.
I found it relentless. As someone who tends more towards faffing about than being naturally efficient the mental effort of always being on the go was oddly exhausting. I remember my first night back in my bed after finishing the Hunt and having a restless sleep disrupted by half-dreams of checking maps, pushing my bike up hills, and setting up tents. It took a while to convince my brain we were allowed to just switch off now!
Highlight: The mountains
So much of the route is up high, twisting around the tops of mountains and leaving you feeling like a tiny dot on an immense expanse of beautiful but unforgiving mountains. With 24,000 metres of elevation gain over 1000kms this is an event for the climbers. I lost count of the number of times I'd be head down, staring at my stem while slogging up a climb for several hours, only to look up and have my breath taken away (figuratively) at the views.
Each time it happened Rohan and I would stop and count how many layers of mountains we could see, starting as a dark blue directly in front of us and becoming fainter and fainter until they disappeared in the horizon. Big long views. Alpine environments only cover a tiny part of Australia, so the high points of the course through Alpine National Park and through Jagungal Wilderness in Kosciuszko National Park feel like another world. The twisted snow gums, the alpine wild flowers, the deliciously fresh air, and that giddy feeling that you're riding across the spine of the world powered by your own two legs.
I've always enjoyed climbing on the bike and this just cemented in my mind that nothing flat will ever compare to the feeling of being on the top of a big mountain (or the feeling of then being able to bomb down the other side).
Challenge: Billy Goats Bluff
The part of the Hunt 1000 route that had caused me the most anxiety from the beginning was the prospect of descending Billy Goats Bluff.
The view from the top is nothing short of awe-inspiring; a long narrow track stretching down the crest of the mountains, dropping more than 1000 metres of elevation in 6 short kilometres. I'm no stranger to sketchy descending but with stretches often dipping below -30% gradients with sheer slate and boulders rather than gravel, on my loaded gravel bike, riding was out of the question.
Not that walking was much better. The knees felt every downward step, and while I feel pretty comfortable while on the bike I couldn't seem to get the hang of walking without constantly slipping and my bike sliding side to side. The day before we'd caught word of a four wheel drive rolling off the edge, which was definitely on my mind each time one bounced past us in the opposite direction.
Halfway down, the terrain became more rideable and the distance between water bars shortened (although in between was just as steep) and in order to save my knees I rode the remaining half. The terrain was still too steep to stop anywhere except on the water bars, but relying heavily on the front brake meant it was at least possible to moderate speed enough. A few hundred metres from the very end however my foreams had nothing left after spending so much time riding the brakes, both during the initial walk and since hopping on to ride. I found myself trying to pull the brakes with hands that would no longer work, and when I hit a water bar and realised I had no chance of stopping on the flat before hitting the next -25% section, so I swerved off to the side and tactically ejected myself from the bike.
A few seconds later, another rider passed and asked if I was ok. I was still lying face down in the dirt with my eyes scrunched shut, waiting for the adrenaline to wear off to see where I was hurting so I just replied "….I dunno yet." Turns out I was fine aside from a bit of bruising and a little bit of skin loss, but I distinctly remember saying "I just want to be off this dumb f**cking rock," by the time Rohan caught up to me and being very relieved to be back on flat, nicely groomed dirt roads to blast out the last 40kms into Dargo for a pub feed.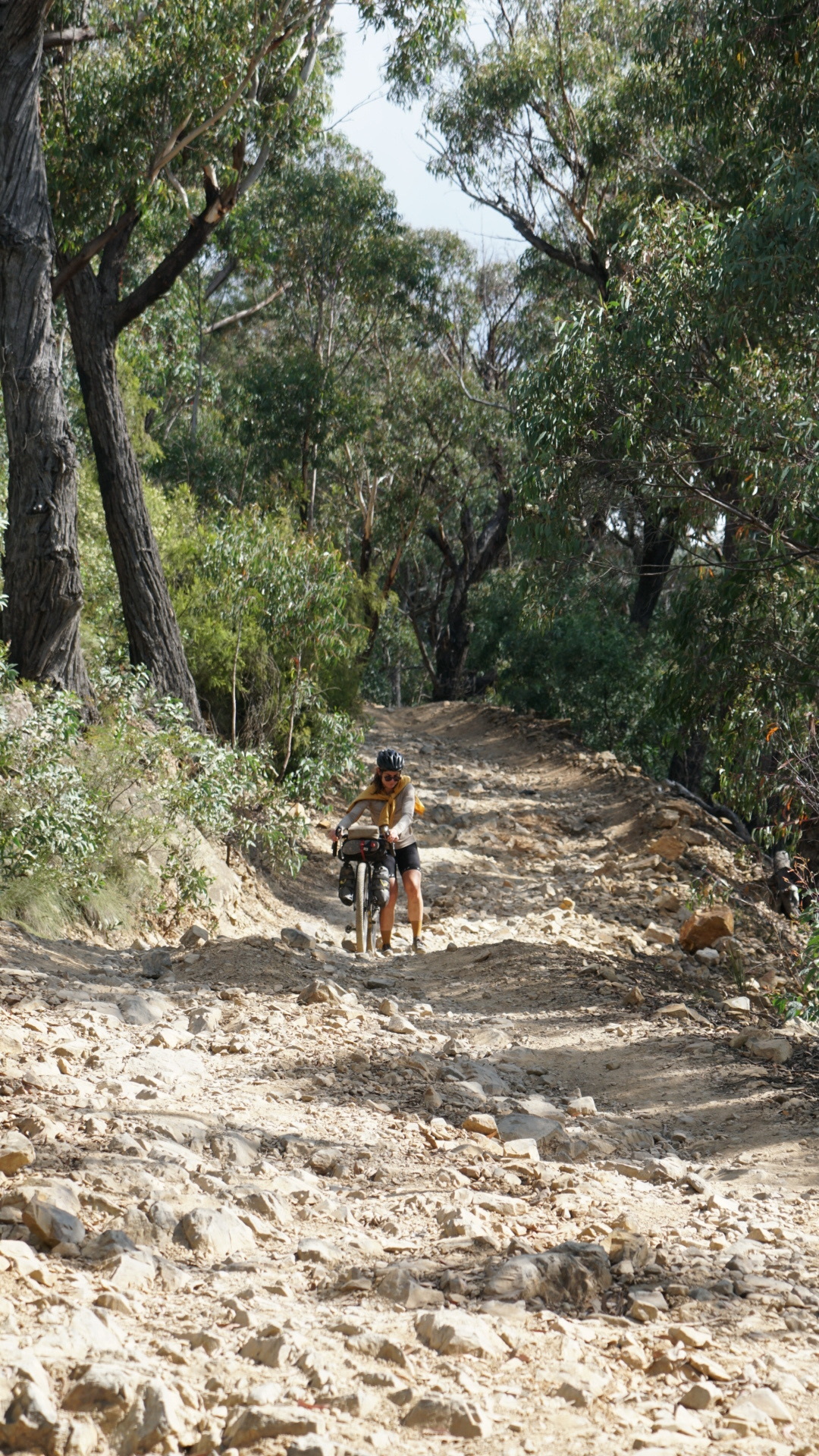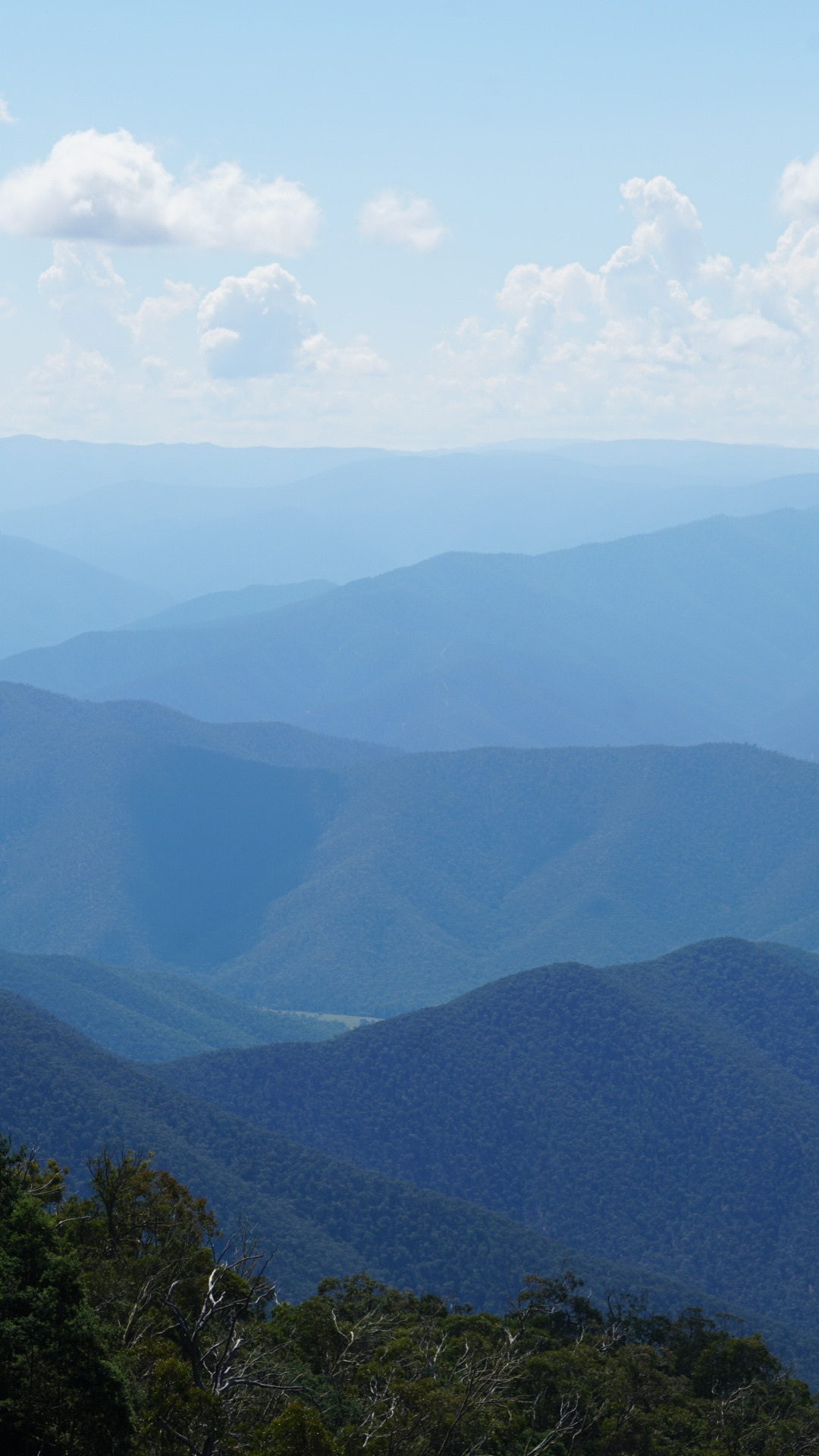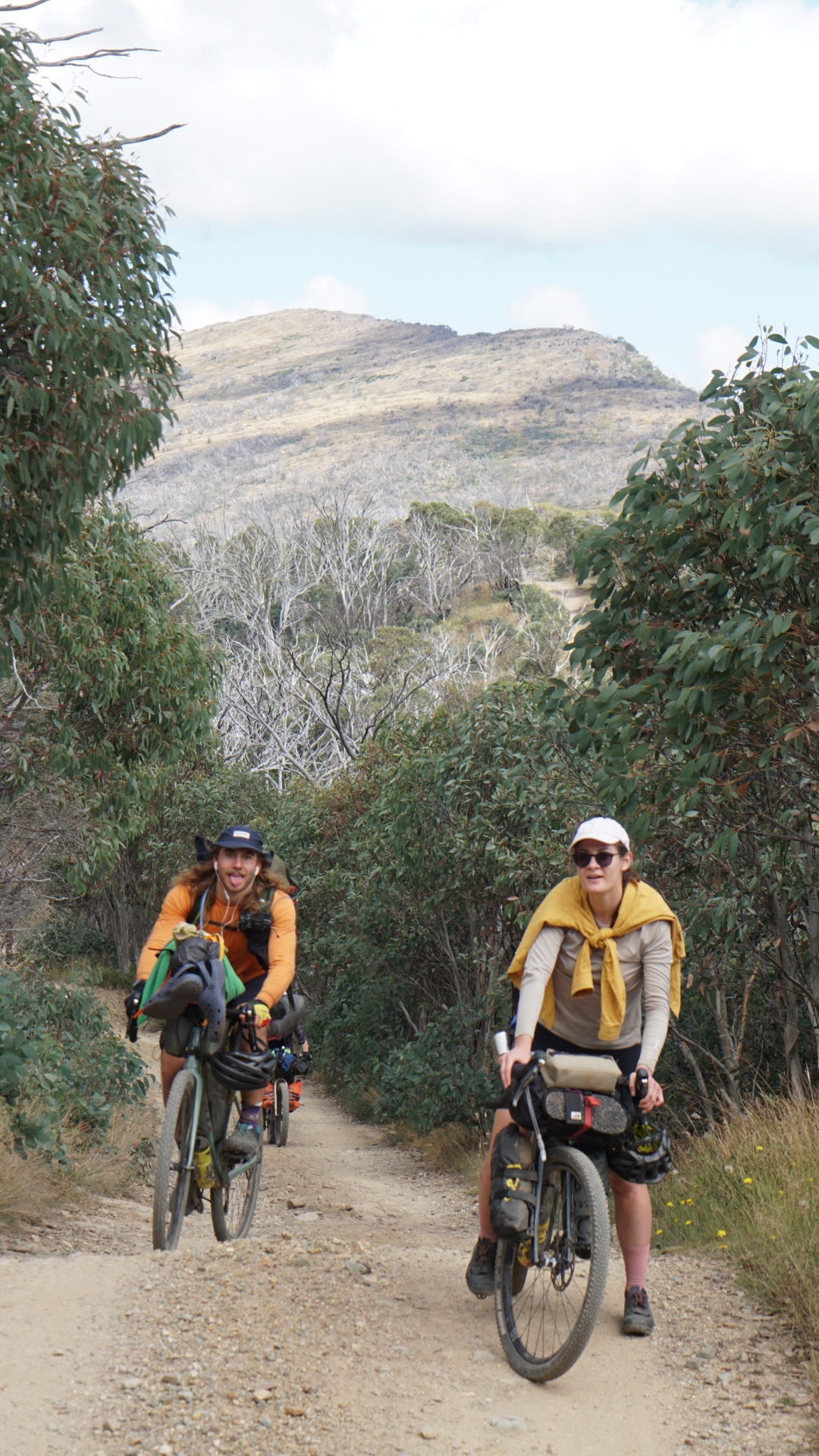 Highlight: The People
One of the biggest joys I had was meeting people along the way, both other riders and random strangers who leave an impact from a fleeting interaction.
This isn't a race, and it was a delight getting to know people along the ride. It's a different thing doing this ride as part of an event rather than as a solo venture, there's a sense of camaraderie and encouragement from a bunch of other people who want to finish and want to see you finish as well. I think of Josh and John, both in their early to mid 20s, who didn't have much experience (it was Josh's first bikepacking trip) but made up for it in raw enthusiasm and a can-do attitude. After a few days of riding together we ended up losing the boys but Rohan and I would dot-watch when we had reception and cheer at seeing them smashing the course despite running into their fair share of mechanicals.
Then of course there is Dan Hunt himself, the organiser of the event, who'd set up two checkpoints along the course at Lovicks Hut in Victoria and Bhers Flat Campground. It was a real treat to stumble across the checkpoints and be greeted by Dan who would whip up some baked bean jaffles and have a nice long chat. The hardest part was always working up the willpower to get back on the bike at that point.
It wasn't just those involved in the event who left an impact. We met so many people along the way who just astounded us with their generosity. A man called Andre came across us on the side of the road trying to fix a snapped shifter cable, where the cable housing had somehow seized, and after spending hours with us as we tried to fix my bike he gave me cable housing off his bike so we could keep rolling, with the knowledge his bike would then be completely out of action until he could get a replacement.
An old bloke on a quad bike 40km outside of Corryong came and had a chat and asked if we'd like a coke, and when we said yes he set off down the road and returned 10 minutes later with two cans of coke and a zip lock bag full of Anzac biscuits. Even the fleeting interactions of passing/getting passed by stunned looking four wheel drivers that always went like:
"Where are you coming from?"
"Melbourne,"
"Where are you going?"
"Canberra,"
"Why on earth are you coming out this way when there's a nice flat highway/you could just drive/you could get a bike with a motor?"
"Well where's the fun in that!?"
There was never any hostility out there, it was always just a friendly curiosity at what you were doing and a first-hand knowledge of how insane the terrain was for a person on a pushbike. While you can tell people at home that you did a hard thing, it's difficult to express how rugged the terrain is without seeing it for yourself, so those friendly strangers giving you kudos as they see what you're doing is always nice.
Challenge: Taking Your Bike for a Walk
The Hunt is full of moments where the terrain and the gradients are not conducive to actual riding. A lot of the time you're just taking your bike for a walk up steep hills or across rivers or over fallen trees. A lot of my struggles probably stem from being fairly small to begin with, coupled with completely neglecting any sort of upper body training for the last few years (big arms are just a waste of grams on the bike right?) so I think I struggled more than most in this regard.
I'll gladly ride up big gradients all day long and only take the occasional break to give the back a stretch and give the glutes a break from the saddle, but the second I'm pushing with my own two feet I need breaks every 20 metres. Nowhere was this more evident than the Jagungal Wilderness where the combination of steep gradients and terrain that alternates between long bumpy tussocky grass and chunky rock meant that many kilometres were done on foot.
The pace can be a morale killer when you're gasping for breath for a measly 2-3kms per hour. I recall sitting at the second checkpoint right before Jagungal wilderness, telling Dan Hunt that I was pleasantly surprised at how little pushing I'd had to do so far. He just gave a bit of a sympathetic smile, I'd definitely spoken a little too soon.
Luckily it's not all for nothing, there is something really rewarding about dragging yourself from point A to point B regardless of whether it's good terrain for a bike or not, especially when it's through the most beautiful part of the country. I can't think of better places to push your bike up a hill than up Grey Mare mountain when you've got the Kosciuszko main range as a backdrop. My breaks every 20 metres were just a good excuse to enjoy the views.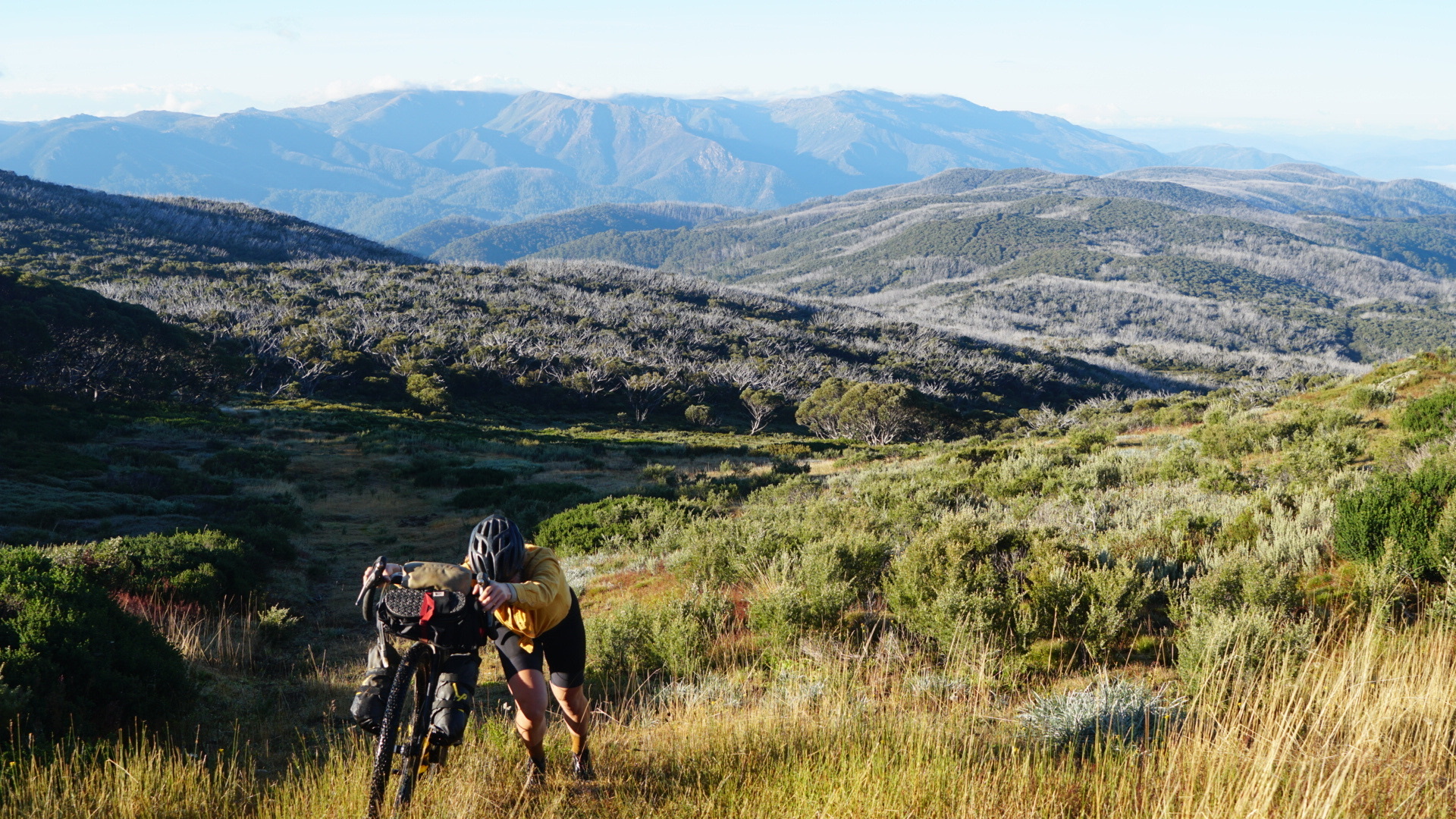 Highlight: The Moments Where You Remember to Slow Down, Look Up, and Enjoy the Journey
Inevitably on a ride of this scale there are times where you're running behind "schedule" or have been riding all day, and all you want is to get to your pinned campsite for the night. There were times where I was in the drops, charging towards our arbitrary end points, when something would happen that would snap me out of it and remind me why I was out there.
After a tough day pushing up and down through the Vic high country on rough four wheel drive trails, we were racing across Howitt High Plain at breakneck pace to get to camp. It was a stunning landscape but after a tiring day I wasn't even looking around, solely focused on getting to somewhere we could pitch our tent. But the second that golden hour light of the late evening hit, the landscape transformed into the most beautiful thing I'd ever laid my eyes on.
It always blows my mind how a gentle gradual shift in the quality of light can make such a profound difference to how the landscape around you feels. We dropped our pace and just soaked it in. At that moment a massive wedge tailed eagle took off from the trees right beside us. I looked to Rohan who showed me the goosebumps on his arms and said "There's moments where you just really feel it here," tapping on his heart.
Another time we spent 12 incredibly gruelling hours grinding 70km through Jagungal wilderness where the terrain is so rugged you fight for every kilometre, whether its up, flat, or down. We were pumping along the Snowy Mountains highway in the rain with another 30kms to go, willing for it to be over, when the reflection of the setting sun turned the road silver, a glorious rainbow appeared in the skies above us, and the entire sky turned pink. A short while later a pack of alpine dingoes started frolicking in the long grass alongside us.
Those moments always feel much more profound when you've been working so hard, and put into perspective how incredibly lucky you are to be out there. Spending the next hour riding in the cold, dark, pouring rain was not enough to bring us down from the high of what we'd experienced.
It's been a month since I finished and looking back, I can easily say that the Hunt 1000 was the most rewarding experience I've ever had. It was brutally hard, but it's also such a simple thing. You just get on your bike and you ride, see the sights, laugh at your inevitable misfortunes, and relish how it feels to be one individual person on a little bike doing big things seeing big views and feeling big feelings.
For anyone who's ever looked at the event and wondered if it's worthwhile, I can absolutely recommend doing it (would be nice seeing more women out there too!!).
A few days later when I was back at work I was already day dreaming about being back out in those mountains. This certainly won't be the last time!