Peter's Ride on the Monaro Cloudride Prologue
2022 Monaro Cloudride Prologue
7.00am Saturday
0km
Royalla
The starter's horn went off and 55 of us headed out on a 490km and 8000vm loop. My basic plan was to ride at least to Adaminaby at 300km, if I could, and have a sleep until the bakery opened at 5.00am Sunday morning.
I wanted to finish the 2022 Monaro Cloudride Prologue in under 40 hours, and I'd be very happy if I ended up in the top half of the field.
I rode with Calvin (@cancan1964) from the start, and the road to Michelago was pretty fast. After 45km we headed up and over the Tinderry Range, the second biggest climb on the route, about 5km at 8%. The road up was good, but the descent was rough and there was plenty of food lying on the road, shaken out of pockets and bags.
10.00am Saturday
63km
Queanbeyan river crossing
The water was below knee height, but flowing fast, so you had to be careful. I opted for the time penalty of taking my shoes off. Some took the option of wet shoes and socks for the rest of the day.
I was mindful of not going too fast at the start, but the Nimmitabel Bakery closed at 5.00pm, one of only a few resupply options, so I pushed a bit. The road through Gourock NP was a bit rough in spots, but from there to Nimmitabel it was pretty smooth sailing, but with lots of potholes, bog holes, and drainage ruts in otherwise good roads. It's been wet.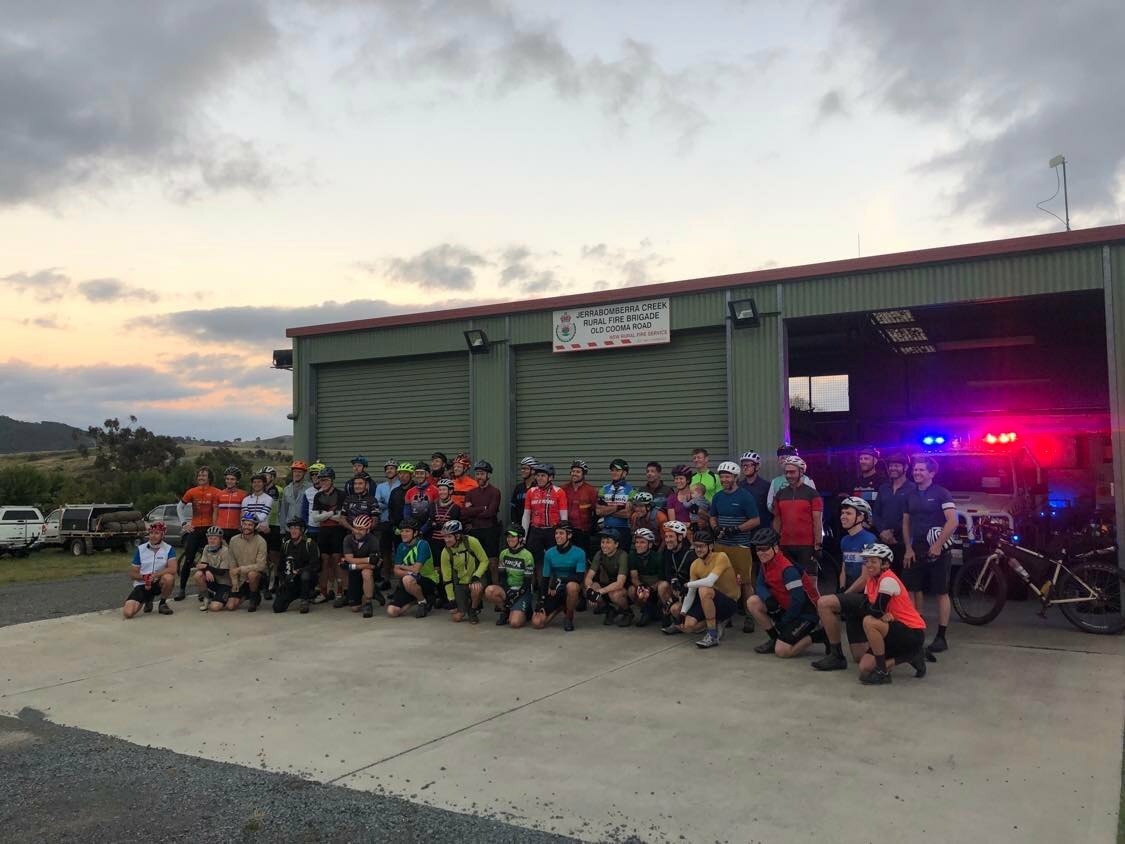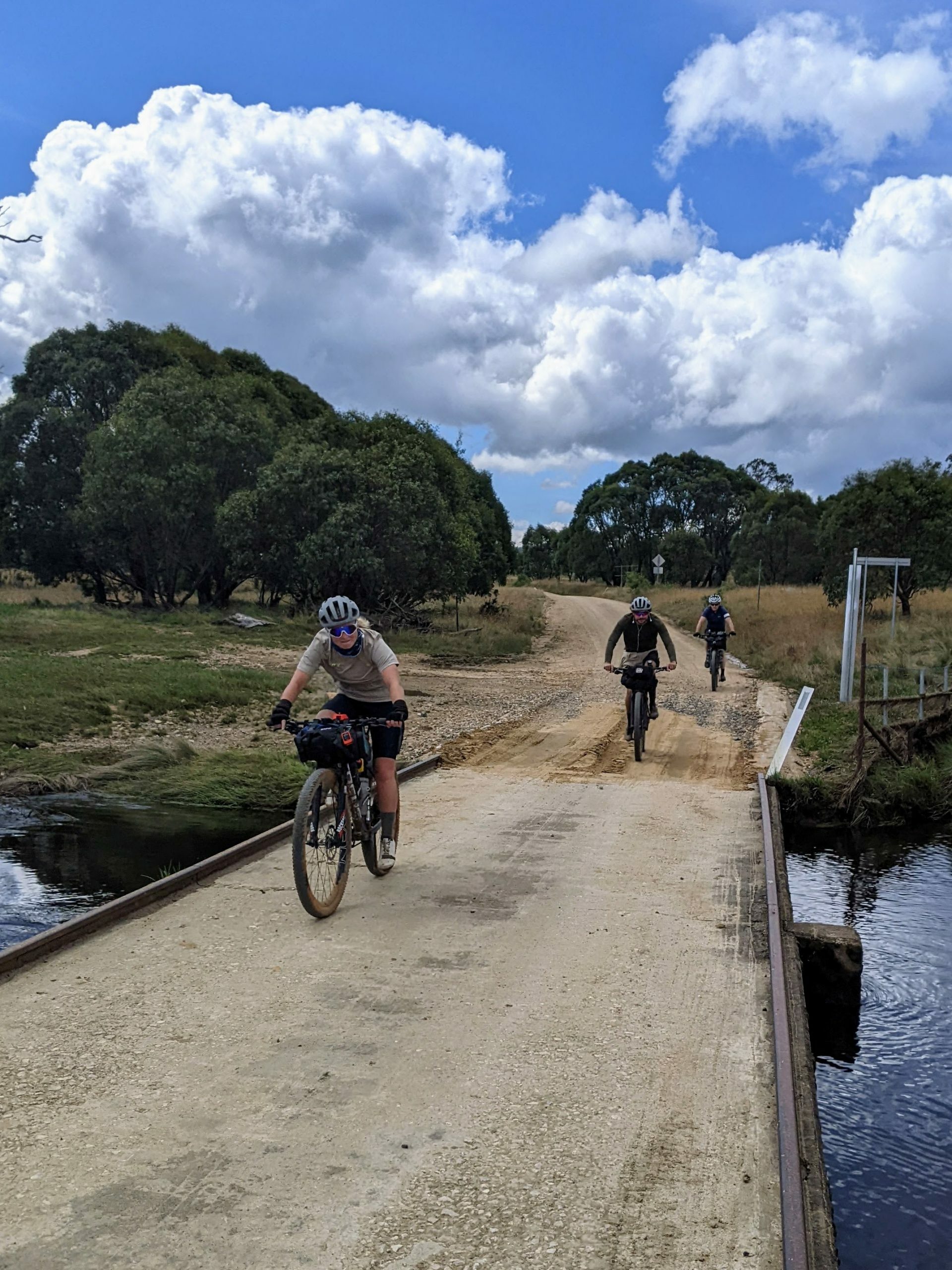 4:30pm Saturday
180km
Nimmitabel
I pushed hard, too hard really, but we got to the bakery and cleaned them out. On the way in I was dreaming of a double espresso chocolate milk, so I drank one and took two for the road. They hit the spot. I wasn't feeling great at this point, but waiting around wasn't going to get us there. Graham (@twowheelspinning) and I left together at about 5.00pm, and rode towards Berridale at a better pace and I started to come good. I saw later that I was 15th at this point.
Nimmitabel to Berridale was really enjoyable, big vistas of treeless rolling hills framed against the setting sun, roads that seemed to be mainly downhill, and a nice tailwind to top it off. Perfect stuff.
7:30pm Saturday
235km
Berridale.
Almost halfway.
We rolled into town as the sun disappeared and loaded up on junk at the Servo. I was feeling ok so I didn't hang around long. Time for lights as I left, and that was probably a good thing, as I couldn't see all the hills that had to be climbed.
I'd never ridden between Berridale and Adaminaby before, so it was a bit of a mystery to me. It largely still is, as I only saw it one headlight length at a time, with the odd farmhouse light off in the distance.
It was cooling off a lot, and I ran across Izzy (@izaakraaijmakers) at some point here and we rode together for a while. We got onto the Snowy Mountains Highway which was about 25km of mainly fast descent into Adaminaby. Our speeds were similar so we agreed to have a short stop in Adaminaby then head out into the remote section together.
11:20pm Saturday
300km
Adaminaby
We stopped at the toilets near the Big Trout, and chatted to Lucie and Steve who we'd been yo-yoing with. Mike was already there and said he was tired and wandering on the road a bit so was going to have a sleep in the BBQ shelter. My caffeinated body felt pretty good really, and so did Izzy. I polished off my last double espresso chocolate milk, put on some more clothes, and hit the road. I was 10th at this point.
The Snowy Mountains 2.0 projects have a lot of traffic, so the middle of the night turned out to be a good time to ride the highway. We had the road to ourselves and made good time on the 20km of climbing up to the Tantangara Dam turnoff. It helps at night when you can't see the hills ahead.
2:20am Sunday
340km
Tantangara Dam
It was cold now, and I barely had enough clothes, and the fast descents were pretty unpleasant. I'd ridden this way before and knew the climb after the dam was steep, so I planned to walk it. Walking wouldn't be much slower, but it'd give my legs a stretch, and give my bum and neck and hands a break.
Halfway up the climb there was a rider getting into his Bivy, and now was the time to sleep if you were going to. Izzy and I still felt good, having some caffeine if we felt a bit tired.
Getting towards the top of the hill we noticed some lights behind us. They were obviously riding, not walking, and slowly catching us. This, and having overtaken a few sleepers, started to stir the competitive instinct.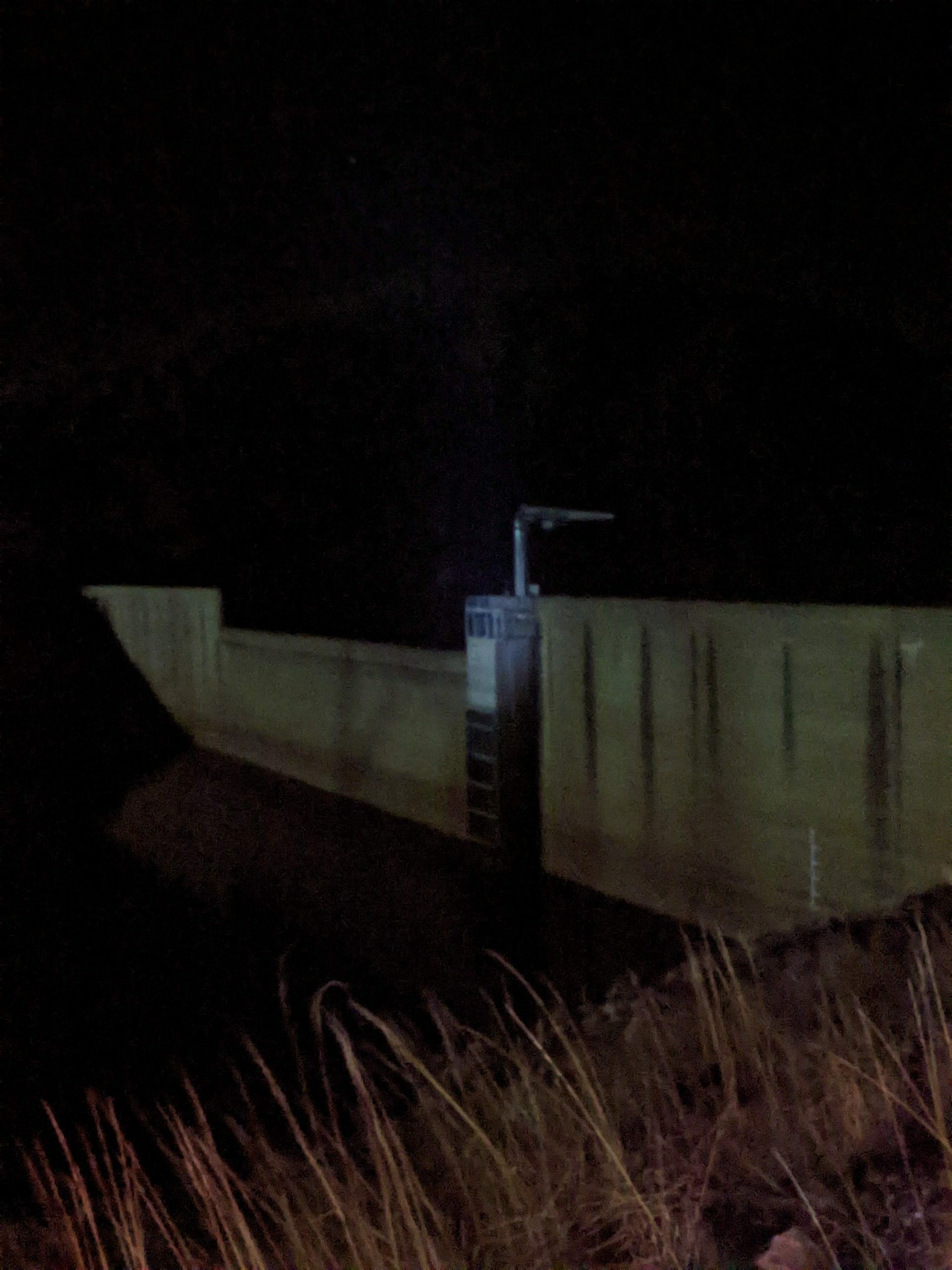 4.00am Sunday
350km
Port Philip Trail
The road was rough for 48mm tyres dropping down past Currango Homestead (where I seem to have the Strava KOM no less..) and as we got onto the flat plain of the lake I felt my back tyre was squishy from a slow leak. I stopped to pump it up and the lights were quickly with us, then past. It was Lauren and Lucie, the leading women (with Gabrielle not far behind I saw later).
We caught back up then pulled ahead again on the run to the Murrumbidgee crossing.
5.00am Sunday
365km
Long Plain Road
We crossed the Murrumbidgee and stopped at Long Plain Road for a breather, but only briefly as the lights were coming up behind again. I saw later that we were 6th at this point, with a fair few stopping off to sleep at Long Plain Hut.
Long Plain Road is reasonably flat and straight and we were now on the same route that Calvin and I took on our NTH1000 ride from Melbourne in December. There was a lot of fog, but the sun was slowly rising, and we kept the pace on to try and get a gap.
Izzy and I both noticed that there weren't many tyre tracks. Could we be up towards the front? We had no idea and hadn't checked our position since the start.
The descent following the powerlines was rougher than I remembered it from December, but this time I was on only 48mm tyres instead of 75mm. It would have been a blast to cut loose with some suspension, but it was very easy to pinch a tire or break something in one of the many ruts, so we were pretty cautious.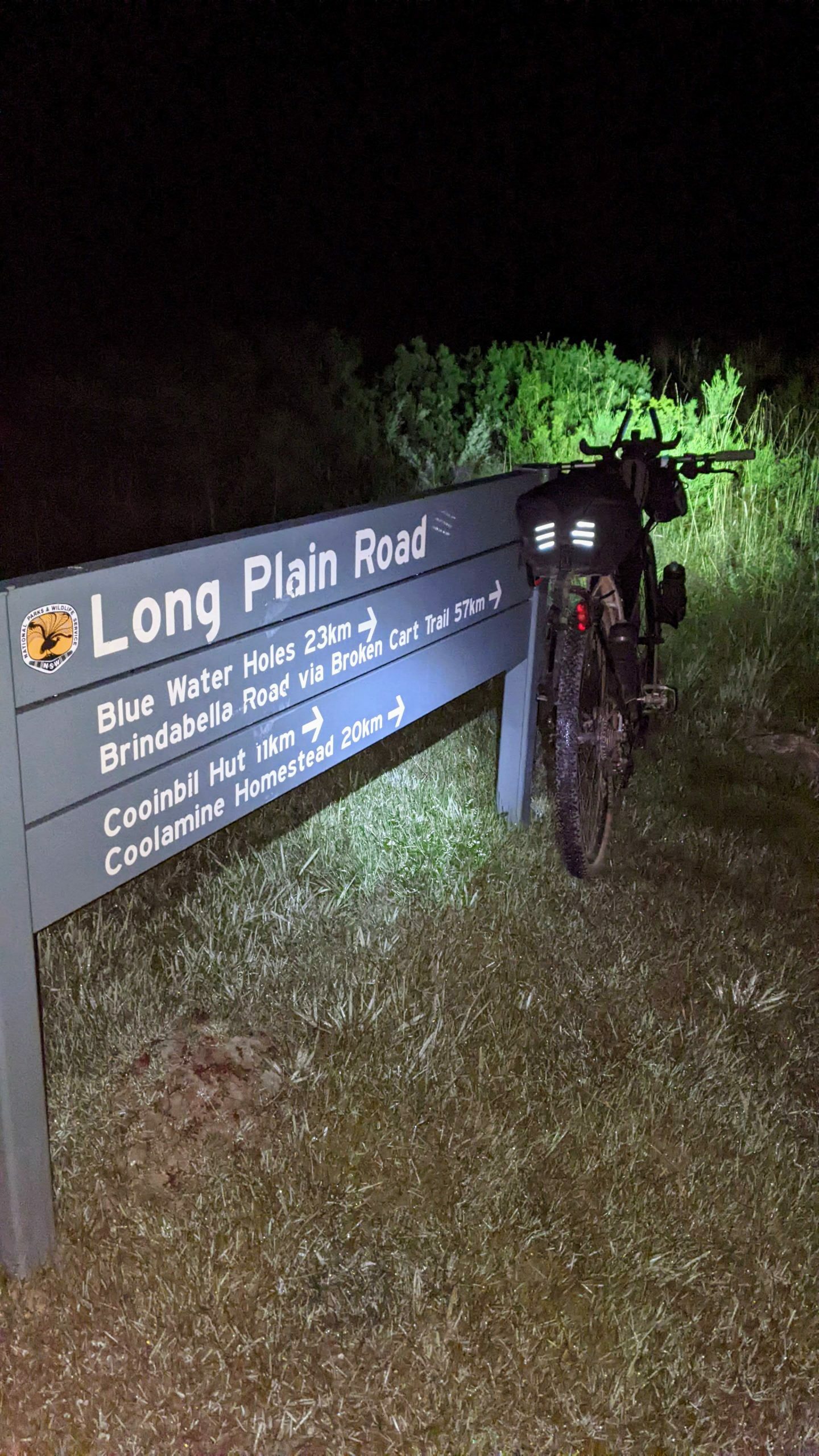 8:20am Sunday
406km
Brindabella Valley
We got to the bottom of the valley and now had this new river crossing to work out. Alas, there was a handwritten sign up saying the crossing was closed and we had to take Crace Lane instead. Confusing, but it meant dry feet. Crace Lane is legally contentious, so I was looking forward to this new route being a hassle free alternative.
No sooner had we read the sign, then Lauren and Lucie caught us again! They were riding well and hard to drop. To be honest I was a bit surprised we could stay in front of them. Lucie said she took some risks on the powerline descent. With the small number of tyre tracks, every position started to count, so with Canberra not too far away, and feeling good, I decided to open up and see what I had left in the tank along Crace Lane, and then up the dreaded slog up to Piccadilly straight afterwards.
10:20am Sunday
425km
Piccadilly Circus
Piccadilly is a crap climb, and the descent down Two Sticks road was really rough. My wrists and forearms got beat up. Oh to have some suspension. I came across Mike lying on the side of the road, cooked. He'd called for help, but I saw that he got going again. One less set of tyre tracks.
The sun finally came out and warmed me up as I got onto Mountain Creek rd, and Canberra was now in sight. I had some phone reception and Rebecca messaged me saying I was 4th. Wow, I wasn't expecting that. I had no idea what position I was in until this point but the tyre tracks suggested there couldn't be too many in front.
Steve, the organiser, flagged me down on the second sister out of Uriarra, asking if I'd seen Matt, the fast guy. I hadn't. Steve too said I was in 4th and wished me well for the finish.
I could ride the last bit blindfolded, and I was still feeling reasonable on the final stretch through Canberra into Braddon. I didn't have much power sitting down, but I could stand up and crank ok. Riding through Coombs, I heard someone yell my name as they were walking out their front door. I didn't recognise them, so I decided to turn around and see who it was. It was a Dot-Watcher! That was pretty cool. I couldn't chat for too long as I knew Izzy and the girls wouldn't be far away.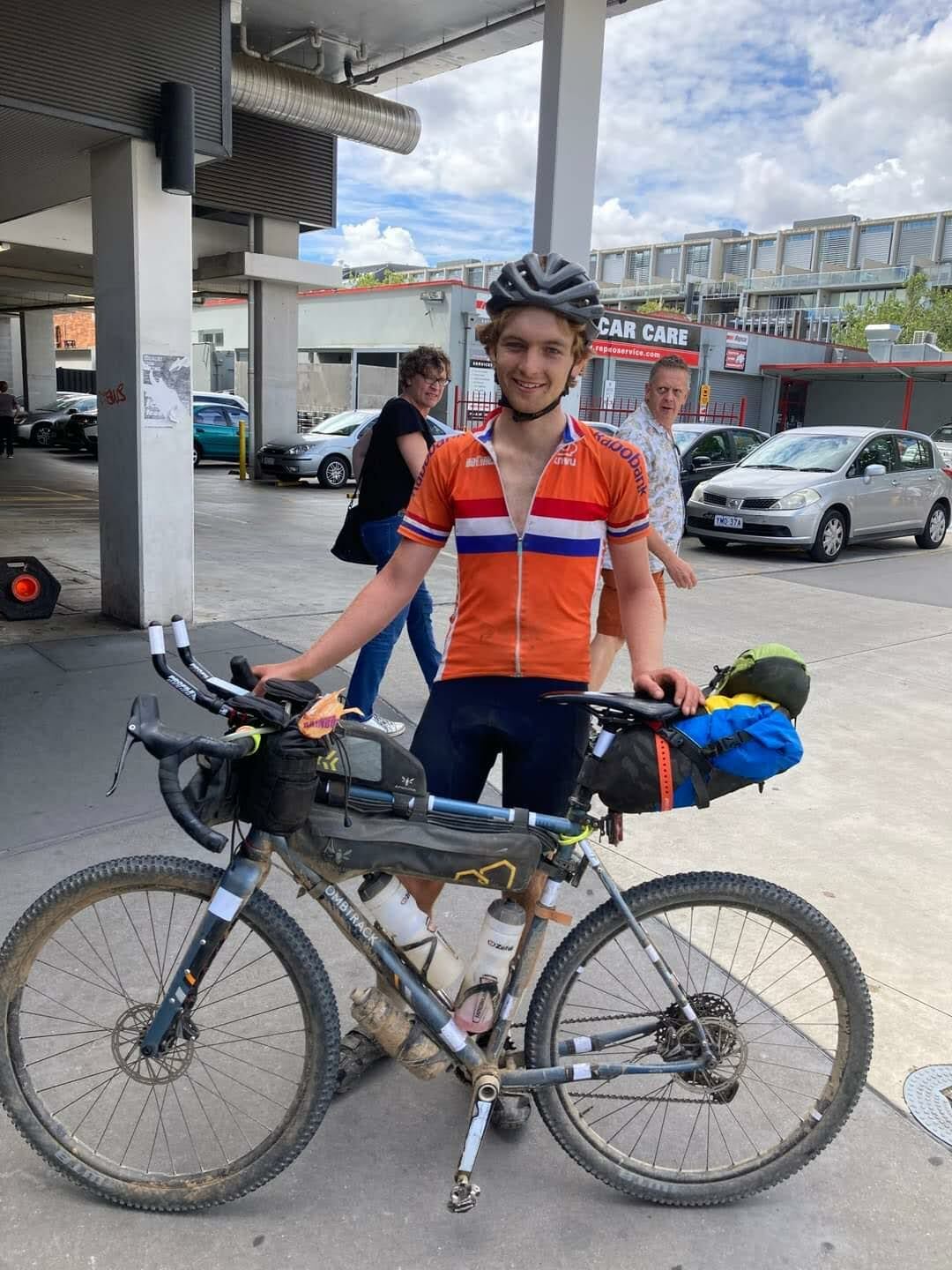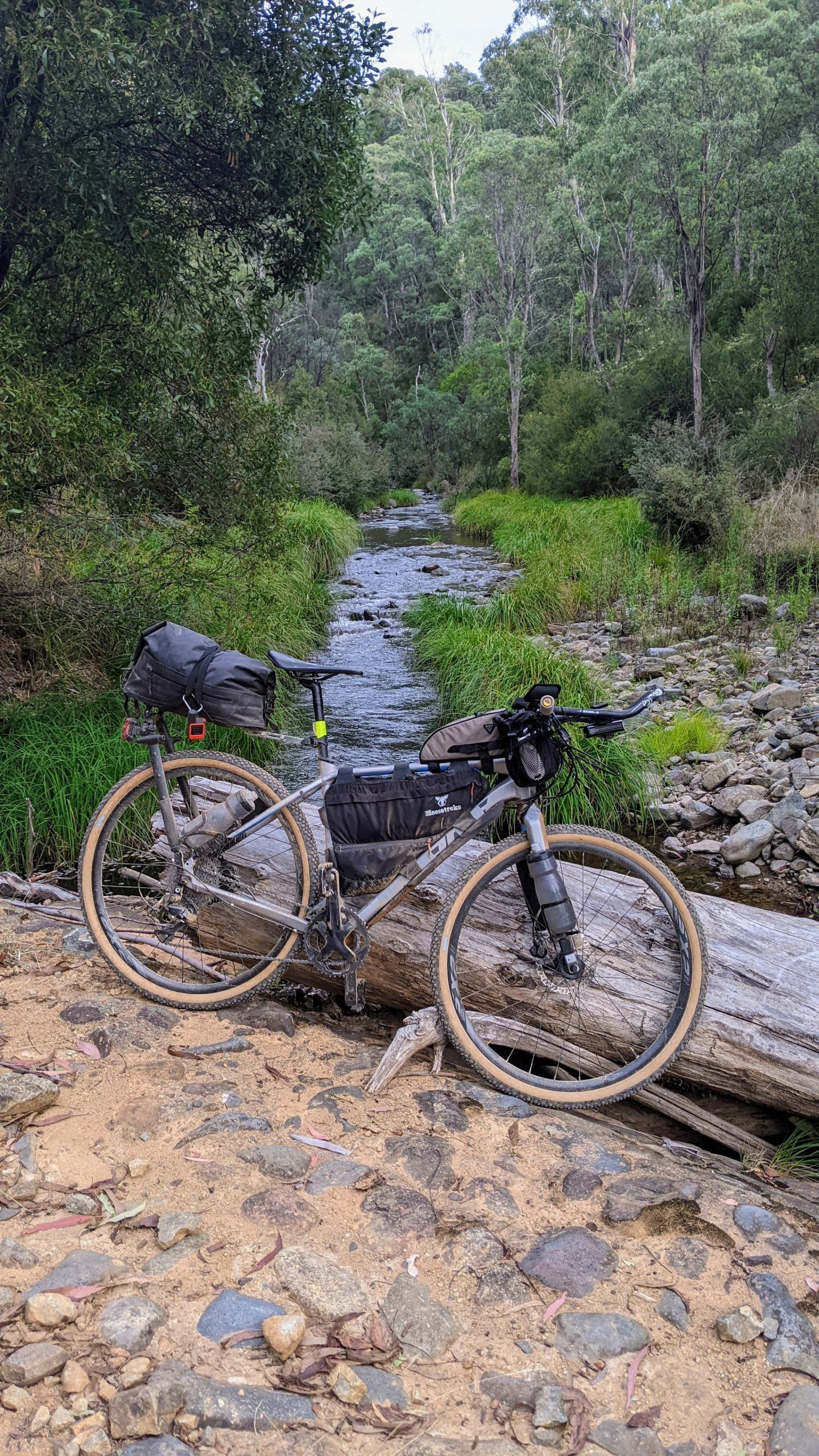 1:39pm Sunday
491km
Braddon
Steve was there at Bentspoke as I pulled in and it was great to finish. I originally wanted to finish in under 40 hours, so to finish in 30:39 overall, and 28:37 moving, was great. That was more down to the last-minute inland course being faster than the coast one, than to my performance. The fast guy Matt turned up just before me somehow, so I ended up in 5th. I would have been happy being in the top half of the field (~27th), so a top five was very unexpected.
Izzy was about 6min behind, then Lucie and Lauren 45min after that. The ride home clicked over the big 500 (only one extra lap of the block was needed..) and despite Rebecca's regular warnings after I do a big ride, I had a nice hot bath and proceeded to fall asleep in it.
I really enjoyed that ride. It was tough, but I didn't dig myself into a big hole. Regular caffeine and sugar got me through. I can't say I really needed food at Nimmitabel or Berridale. I do think the double espresso chocolate milk was my elixir though. No punctures or mechanicals, and the bike was a good match for the majority of the course. It was quite enjoyable to ride almost half of it with Izzy too.
The best new thing I took – small scissors for the food packets, instead of ripping them apart with gloved hands and spraying food everywhere. Far more civilised.
Could I leave the sleeping gear at home next time..??
All photos by Peter McKay, except one by @rworner and a couple by Steve Watson Breathtaking Events.