Mullumbimby Bikepacking Overnighter
I spent a lot of my school holidays as a kid in Mullumbimby. Mum grew up there and my grandparents still live in the town.
I have a huge amount of love for the town and Mount Chincogan which looks over it. This made Mullumbimby the perfect spot for a quick bikepacking overnighter.
Bikepacking from Lismore to Mullumbimby
In the past when I've ridden to Mullumbimby, I always stuck to the highways.
This trip I decided to take some back roads through less cycled country. I left Lismore straight after work on Friday afternoon and took to the back roads.
The route took me though little communities such as Corndale, Rosebank, Repentance creek, Goonengerry then my destination Mullumbimby.
There has been quite a lot of rain in the northern rivers area the last few months so everything was lush and beautiful.
Once I arrived in Mullumbimby, I proceeded to go to my favourite brewery for a cheeky beer and a feed from a food truck before setting up camp for the night.
The next morning I packed up camp rode into town grabbed some breakfast and coffee then caught up with my grandparents for a bit.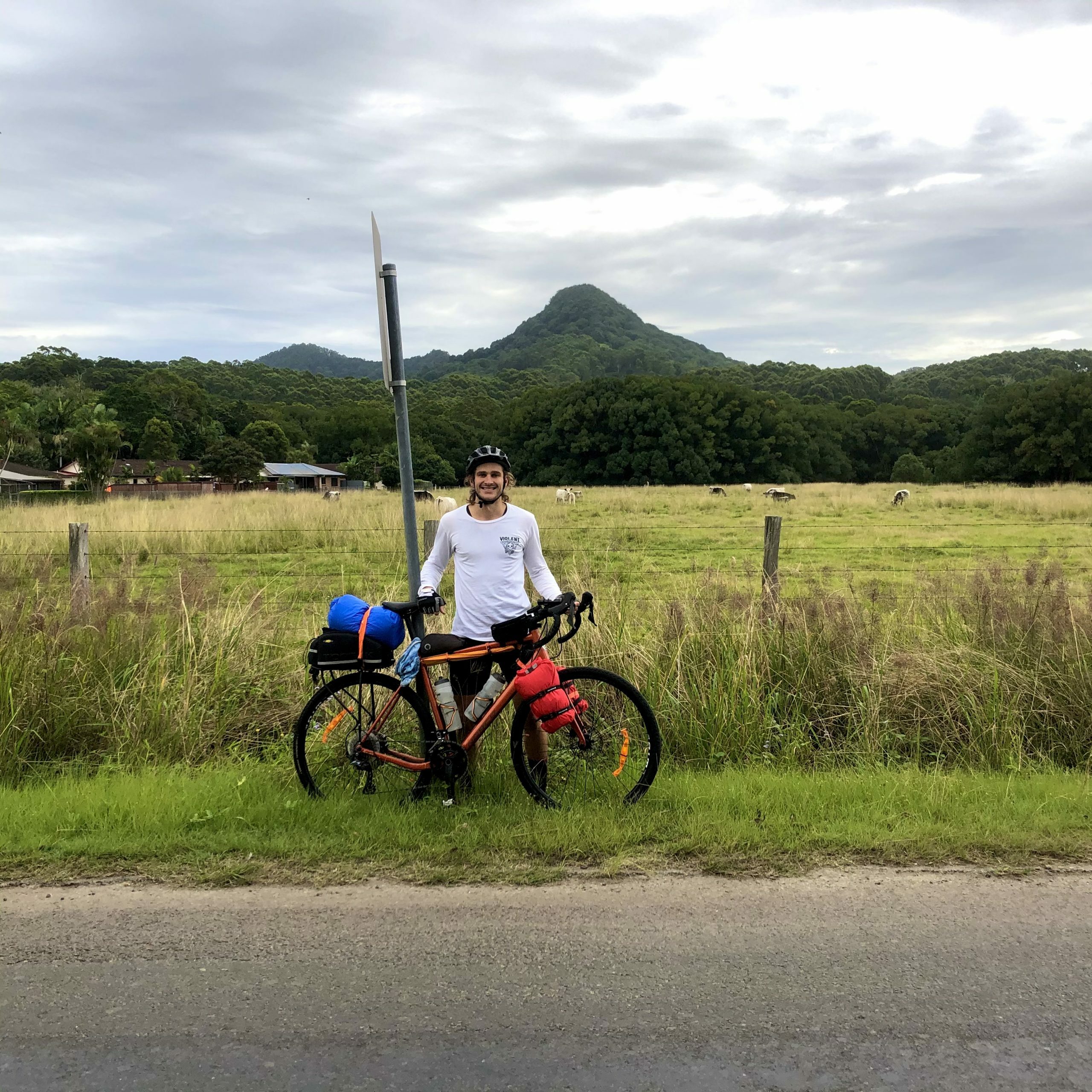 Mullumbimby to Byron Bay
My next destination was Byron Bay. Having spent my whole life 30 minutes from Byron, the appeal of the surfing/influencer town is lost on me, but there are great cycling paths in and out of town; plus great places to eat.
After leaving Byron I followed the coast for 30km before heading back inland to my home town of Lismore.
It was a short trip but I immensely enjoyed my time alone out in the country.
This trip goes to show that you don't have to stray far from home for a great bikepacking experience.