Kōpiko Aotearoa 2021
Words & photos provided by Amy Kwong
7 minutes
Kōpiko Aotearoa 2021
The Kōpiko Aotearoa bikepacking brevet spans 1100kms across New Zealand's North Island (Te Ika-a-Māui), diagonally from Cape Egmont lighthouse to East Cape lighthouse or vice versa. The plot twist here is that this is not a direct nor straight line to get you between the two lighthouses. Riders started from either end of the course and crossed over, which provided opportunities to have a yarn with those going the other way.
Hills
Half a year on, my legs have forgiven me for pedalling the same amount of elevation as the Tour Aotearoa (3000kms) in less than half the distance – so in saying that, it's forgiven and the numbers forgotten.
Having no talent for numbers anyways, I simply rode each hill as they came. (A re-check confirms that it's the elevation of two Everests).
It Was All About Eating
The Kōpiko passes through some of the most forgotten and forsaken places in the country. Attention to your food supplies is essential and helps prevent 'food anxiety' – a severe bikepacker's condition where fear of impending starvation gnaws at your brain while riding.
If I erased the amazing scenery from my memories of the Kōpiko, my story would be about a seven day rat-like scavenge for fish and chips, Griffins biscuits, two minute noodles, pies, sausage rolls and eating unconventional breakfast foods. As well as stealing 'foraging' fruit from trees on private property.
Food parcel drop-offs were allowed at a couple of locations, so starting in the middle wave was 'choice' – there were piles of off-loaded food, because you know, a 150g packet of freeze-dried meal made such a difference to the weight of your bike!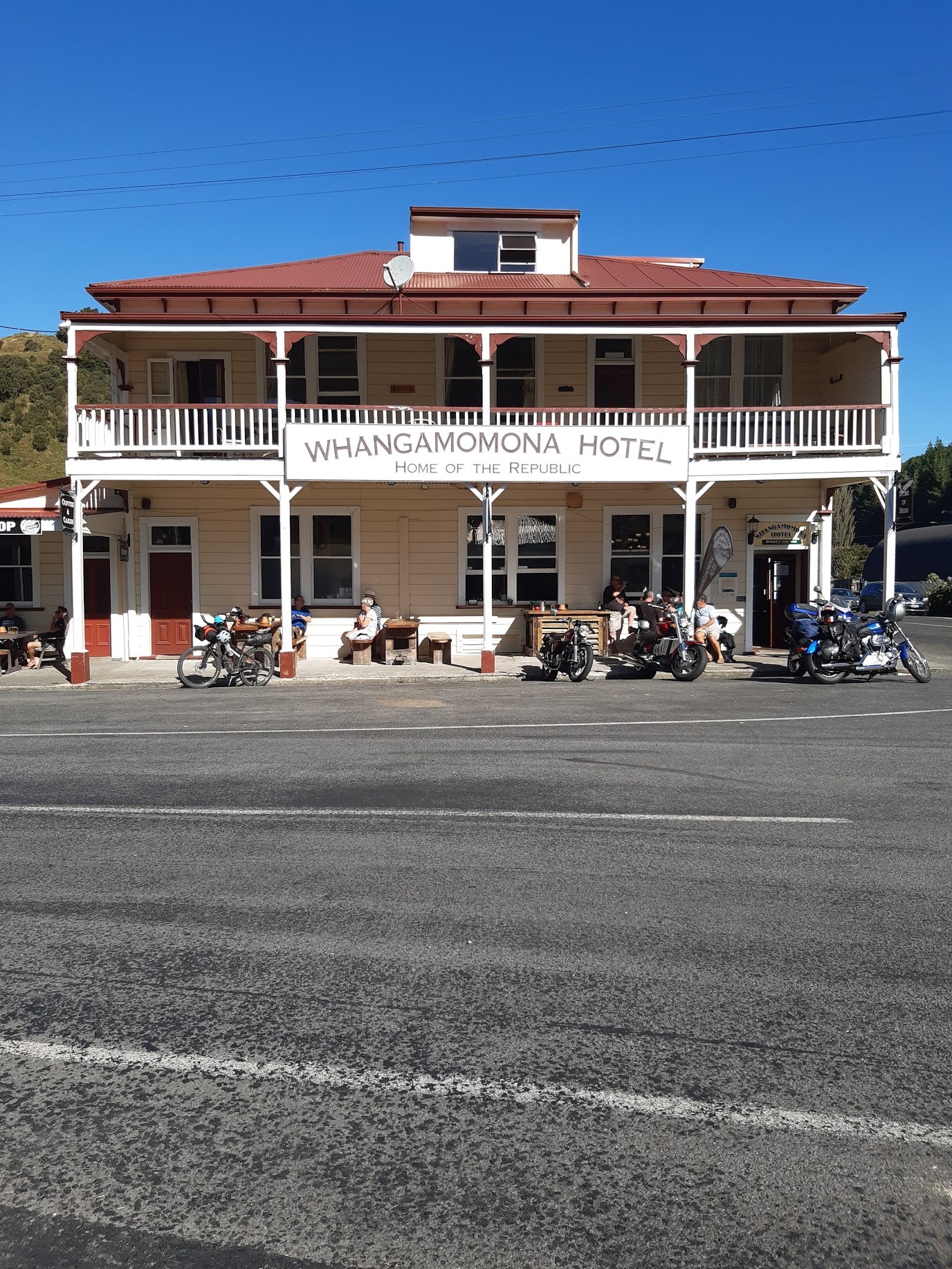 A Honeymoon Start
All my stars aligned for a perfect ride – I couldn't have asked for more. Auckland went into a 3-day Covid snap lockdown before my start date, with no certainty of its length until we were all clear – only two days before my flight to New Plymouth.
My strategy was to nail 150kms on the first day for a cracking start, finishing at the famous Whangamomona Hotel in the self-proclaimed 'republic' of New Zealand. Whangamomona had been on my bucket list for years, and being welcomed at the campsite by a herd of small kune kune pigs was a treat for someone living in Auckland who can't own pigs.
A 12-hour ride on Day 2 took me through spectacular gravel roads winding through dense forests of the King Country and the Timber Trail, ending at Camp Epic in the evening. After another 150kms in the saddle, to have a hot shower, be given free corn to roast in the campfire and then to lie down in my bivvy under the stars – it was what bikepacking dreams are made of.
New Friends
I owe my personal best to Jan and Geoff, both of whom I met on the brevet. They were on an 8 day schedule, so I put myself up to the challenge to keep up – mind you, they were both old enough to be my parents. It was a relief to have company at the end of each gruelling day of hills – even navigating a laundromat together to make sure we had clean, dry clothes!
The rolling routine of the following days was an alarm at 4.45am, on the bike at 6.00am, second breakfast three hours later and the day's work would total 12–13 hours. It was barely a holiday – partly because I'd set out to make an improvement on my mediocre effort on the Tour Aotearoa in 2018.
The Heart of the North Island
Through the middle of the North Island, we saw geothermal mud pools. We crossed the Te Urewera national park – the wild untamed forests of the Tuhoe iwi (Maori tribe). Numerous wild horses roamed free along the gravel roads leading around the great Lake Waikaremoana. Waterfalls poured from mountainsides – my cup was full, literally and figuratively.
We tackled the meanest hills in the Hawke's Bay farm station country and were looked after by kind farmers in the hottest and most remote part of the Kōpiko. Life out here was different; the clock only seemed to tick for bikepackers on a mission.
When Your Bottom Hurts
My butt had enough gravel bashing by the time I reached the optional Pakihi Track detour. I wanted more adventure than just another gravel road. The Pakihi Track was a gem of a downhill trail that traced a deep river valley in remote bush. By the time I finished and had my fun, I crossed into the East Cape region, faced with more kilometres than I'd wished for before finding food – other than the chocolate biscuits in my feedbag.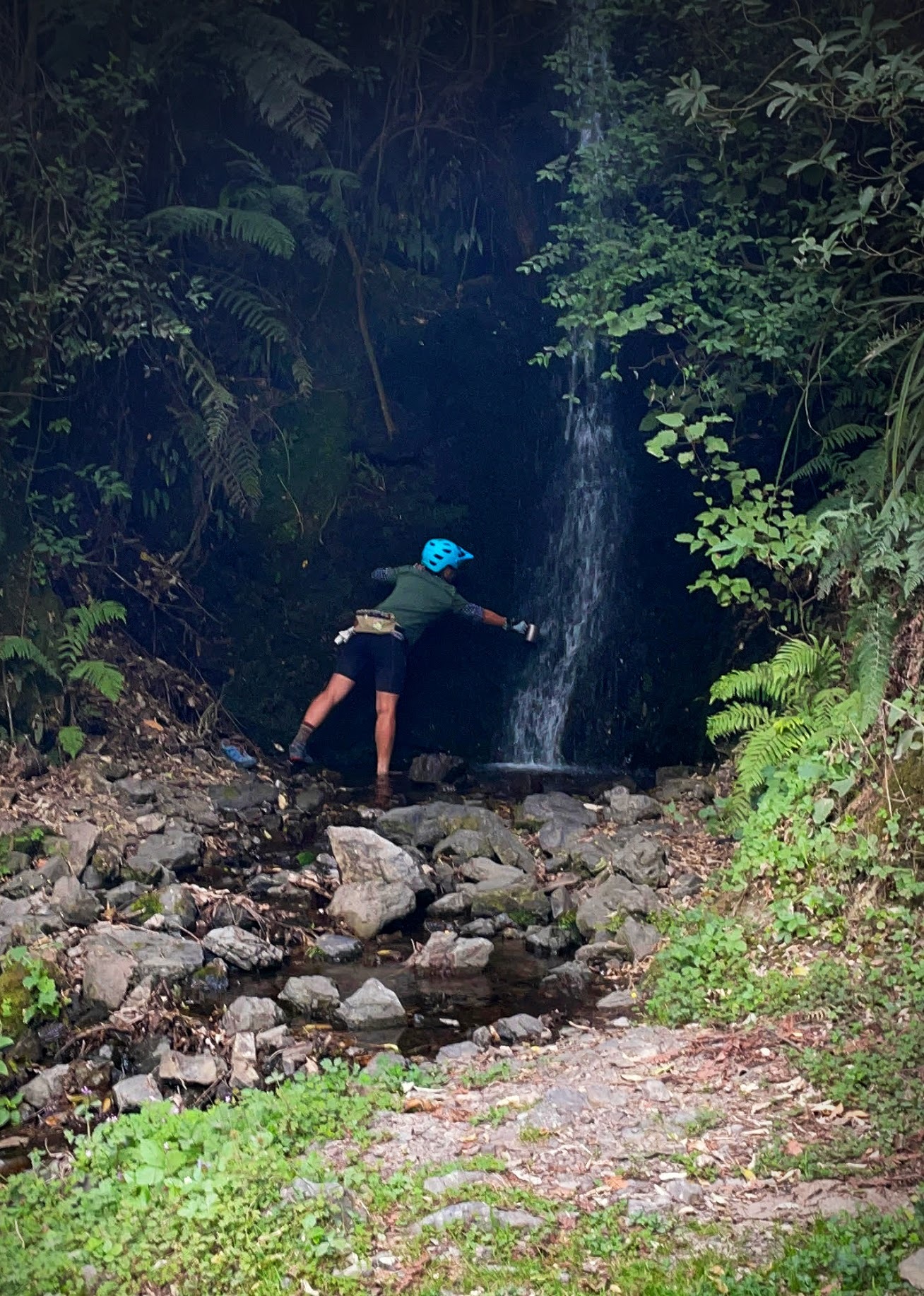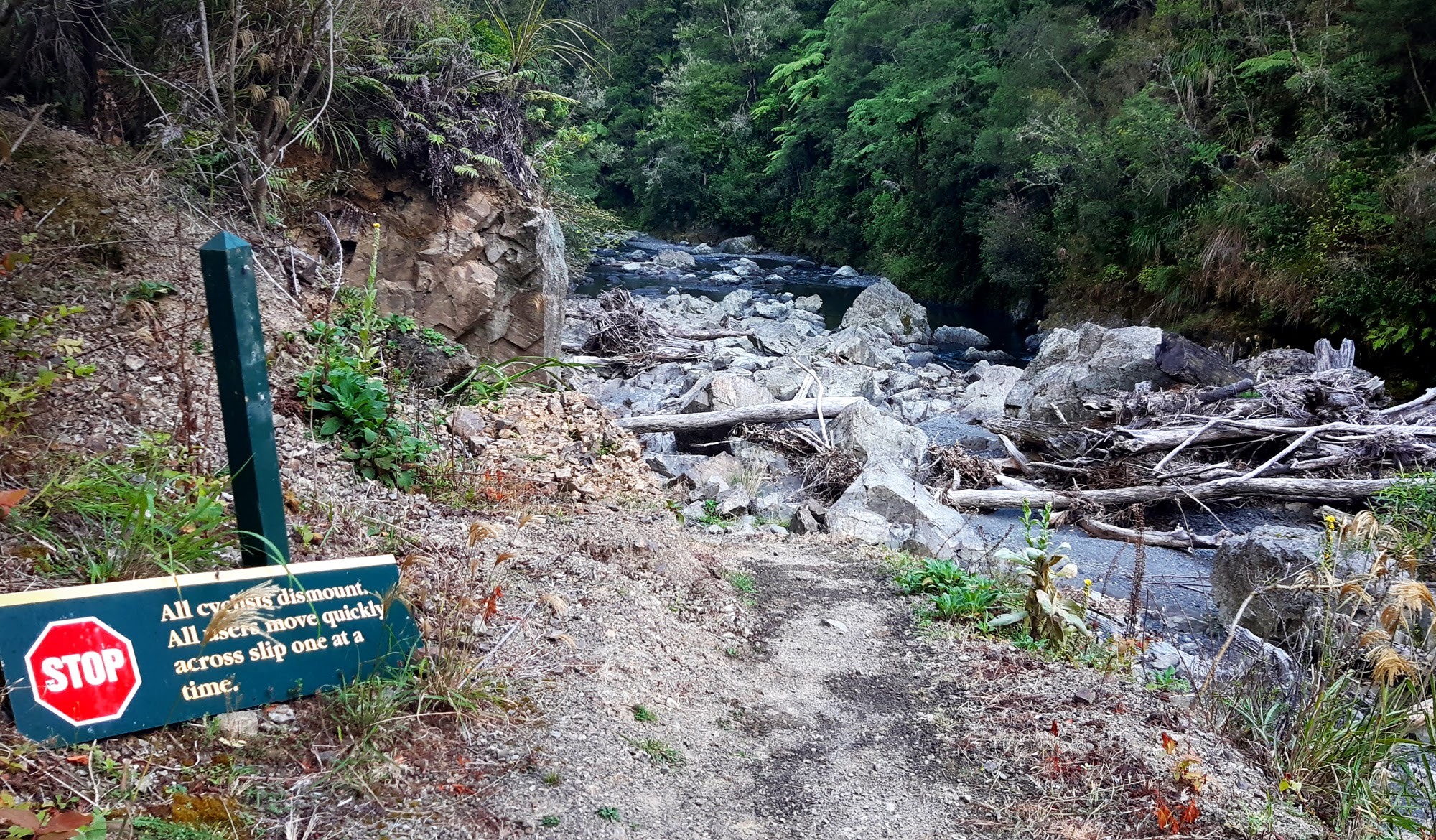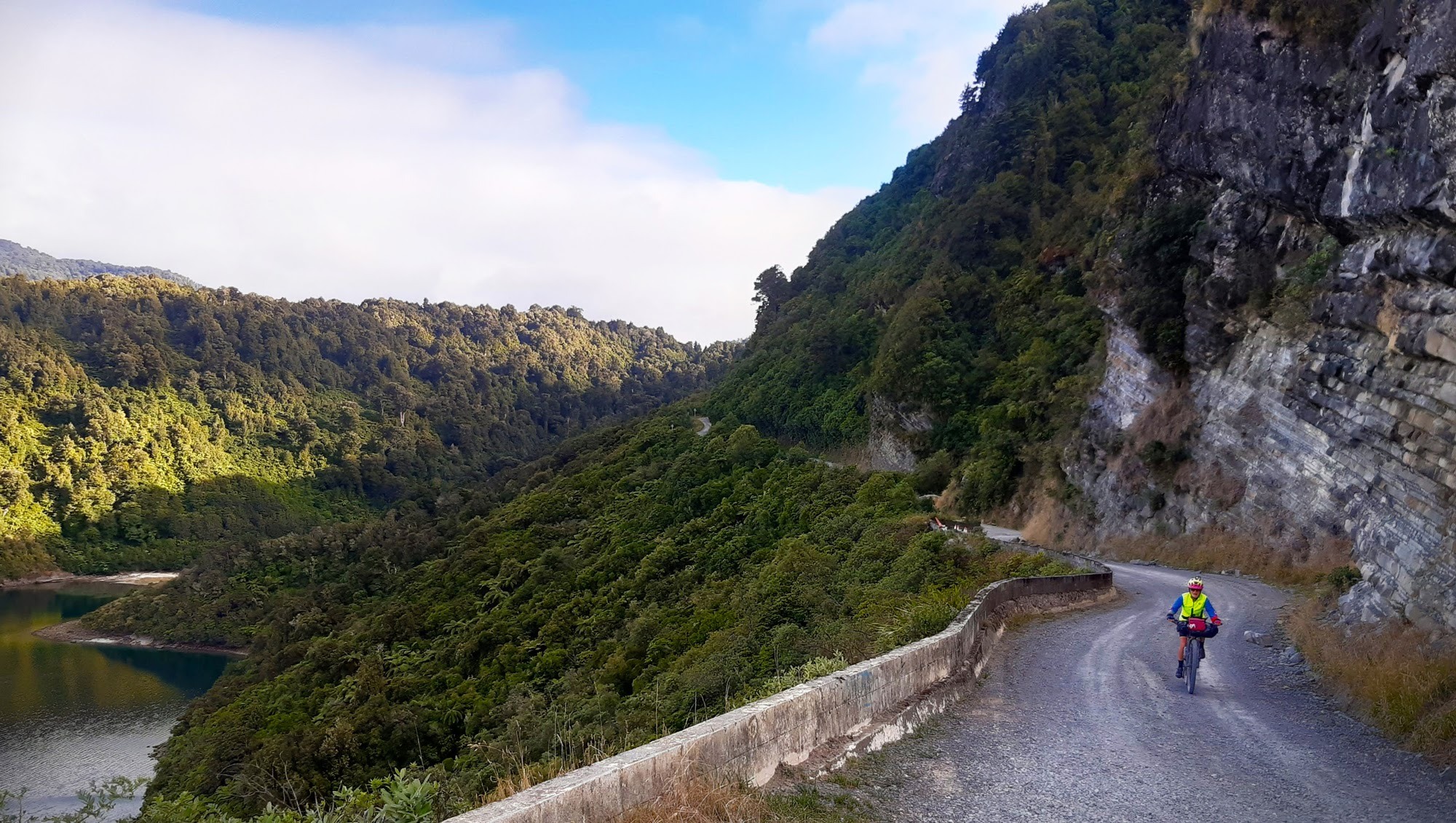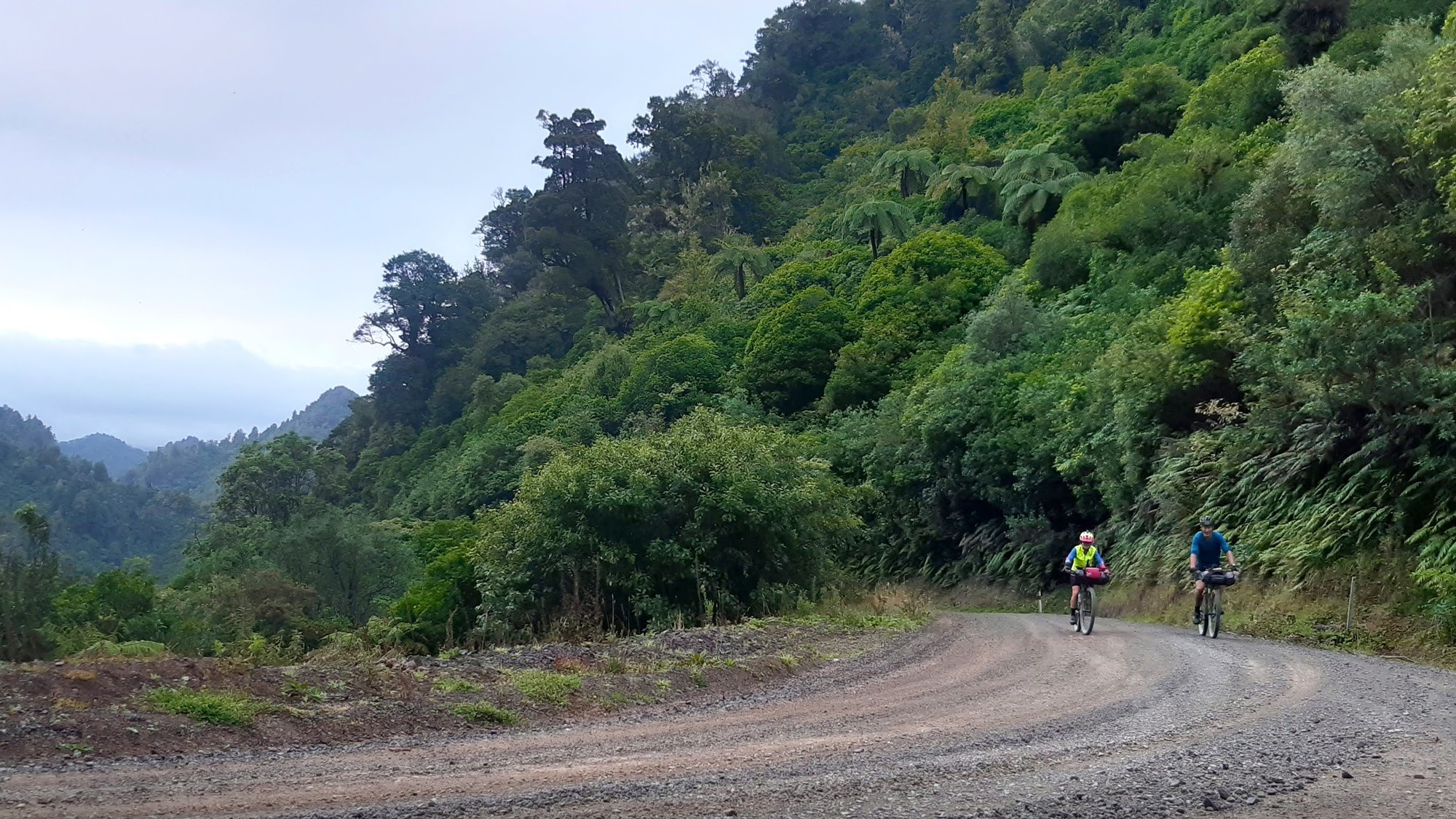 Expectations vs Reality
I didn't know anything about East Cape. It was a wild coastline that repeatedly pointed up and down; its road rounding capes then dropping into coves for over 100kms. Rolling into towns that were hardly towns was a shock – I had the impression that there'd be beachside cafes serving up coffees.
As a woman of Chinese descent and appearance travelling solo by bike through a remote region mostly inhabited by Maori and Pakeha (white people), the unfamiliarity struck me uncomfortably at a time when I craved reprieve. I felt so out of place in the pub at Waihau Bay – it was filled with fishermen after a fishing competition. I quickly ate and escaped, since having a whole table of people turn to stare made me want to vanish.
Wrapping up at 170kms, my longest single bikepacking day yet, I camped in the quiet back lot of a holiday park that night. However, whilst packing in the morning, strange sounds from the adjacent bush made me bolt out of there in a flash.
I only had 75kms to knock off until I'd see East Cape lighthouse.
What else could possibly happen in 75kms?
The finish was the only thing I could think of, but it seemed like getting there swiftly wasn't to be the agenda. A wasp had smacked into my helmet, bounced off and stung me on my thigh. Now, combined with a partly damaged achilles, it felt like I'd been through the wars.
I met the starters heading out from East Cape who just wanted to stop and chat. At Te Araroa, Geoff and Jan were excitedly telling me about their midnight push to the finish, while my head screamed 'I need to finish'! When I finally got away to ride the last 25kms, I was soon stopped by a van. I thought, 'not more people wanting a chat?!'
Little did I know, that the moment when Deane and Dylan emerged from the van was just the beginning of something very exciting.
Their superbly made film 'Kōpiko' completes my story up to the finish line at East Cape lighthouse, at 7 days and 5hrs. Reader, I hope you enjoy it and I hope you will get the chance to ride the Kōpiko Aotearoa one day.
Epilogue
I returned to Auckland just in time for another Covid lockdown. As restlessness settled in, I resolutely decided to purchase my first vehicle – a van for mountain biking adventures.
Thanks to NZ Mountain Film Festival for premiering Kōpiko, and Salsa Cycles for sharing with the rest of the world.