Jimna Escape – a Shared Bikepacking Adventure
Jimna Escape Number One
This is bikepacking: unsanctioned, self-supported.
NO start time, NO start location, NO set route – just a shared meeting point along the way.
Plan your own route, carry your own gear, and choose your own adventure.
Meet up with some like-minded bikepackers, at the designated venue and time.
Pitch your tent, cook a meal, and share your experiences around the campfire.
Continue on your journey the following day.
Make your ride short, long, fast or just a cruise.
Make it whatever you want it to be, but above all, make your ride awesome.
All Roads Lead to Jimna
With the original date being changed, I'd been eagerly waiting the first Jimna Escape. There were no trains running this weekend, I had to change my original planned route up.
I'm glad I got to finally ride the new route I chose though as the scenery was amazing and opened my eyes to what I'm sure will lead to a lot more rides out that way.
Saturday started from home about 4.30am. We headed to the start of the Caboolture to Wamuran rail trail and into the Beerburrum West State Forest and onto Woodford (like many of my rides). From there I rode along the highway a little to the Stoney Creek turn off and on into the hilly but beautiful Belthorpe National Park.
After a while I'd reached Brandons Historical Mill, a quick stop off, snacks and some water then back on my way following Belthorpe Rd onto the Jimna-Belthorpe Rd. We rode up and down again and again all the way to Jimna Base Camp (what an amazing spot).
Coffee van, snacks, softdrinks and ice creams available, cheap camping and even hot showers – what a bonus. On arrival I got two choccie milks, smashed them both and a can of coke to pour some of my whiskey in around the fire. Then I caught up with a mate Stu and met some new faces around the fire sharing stories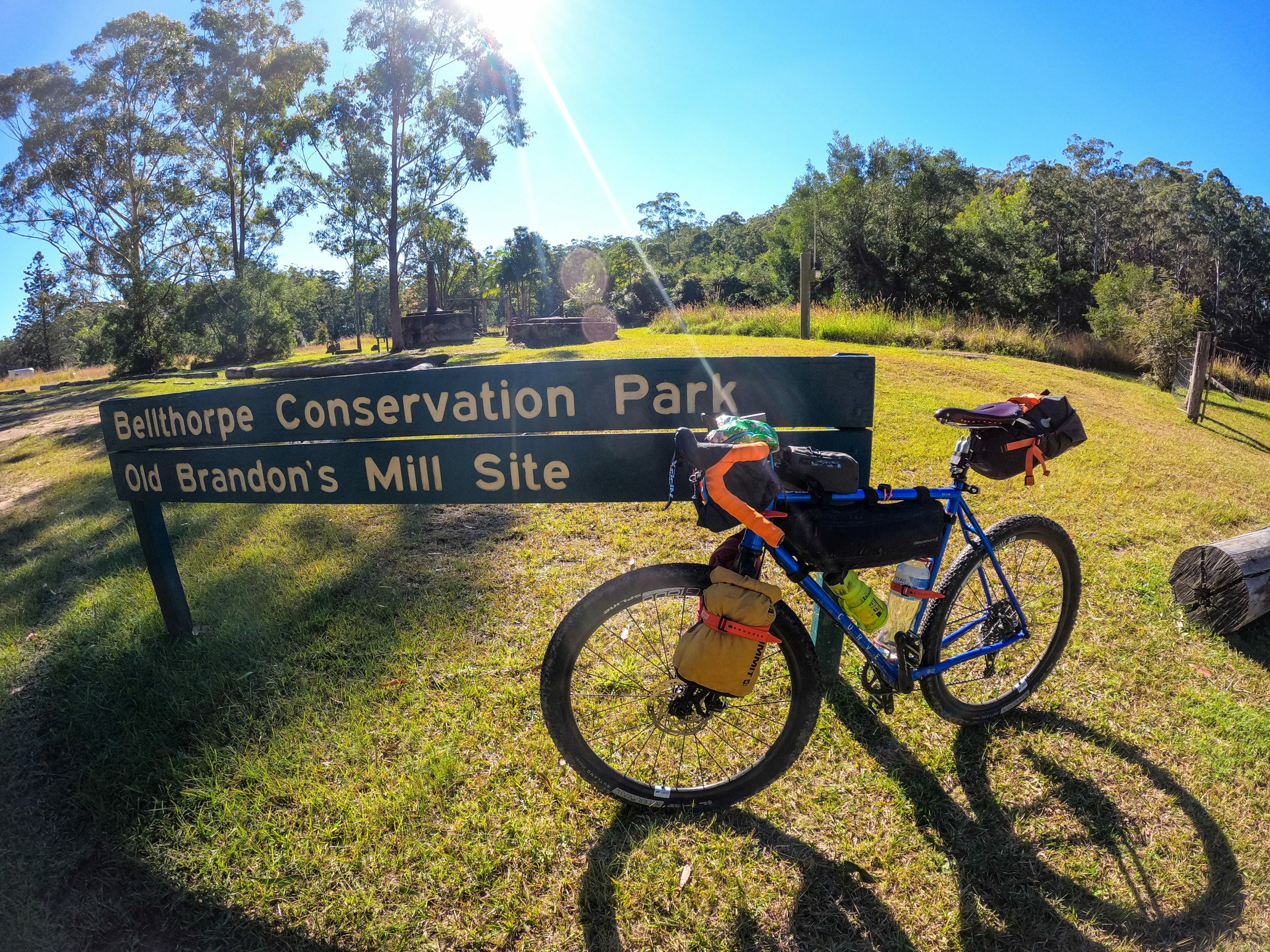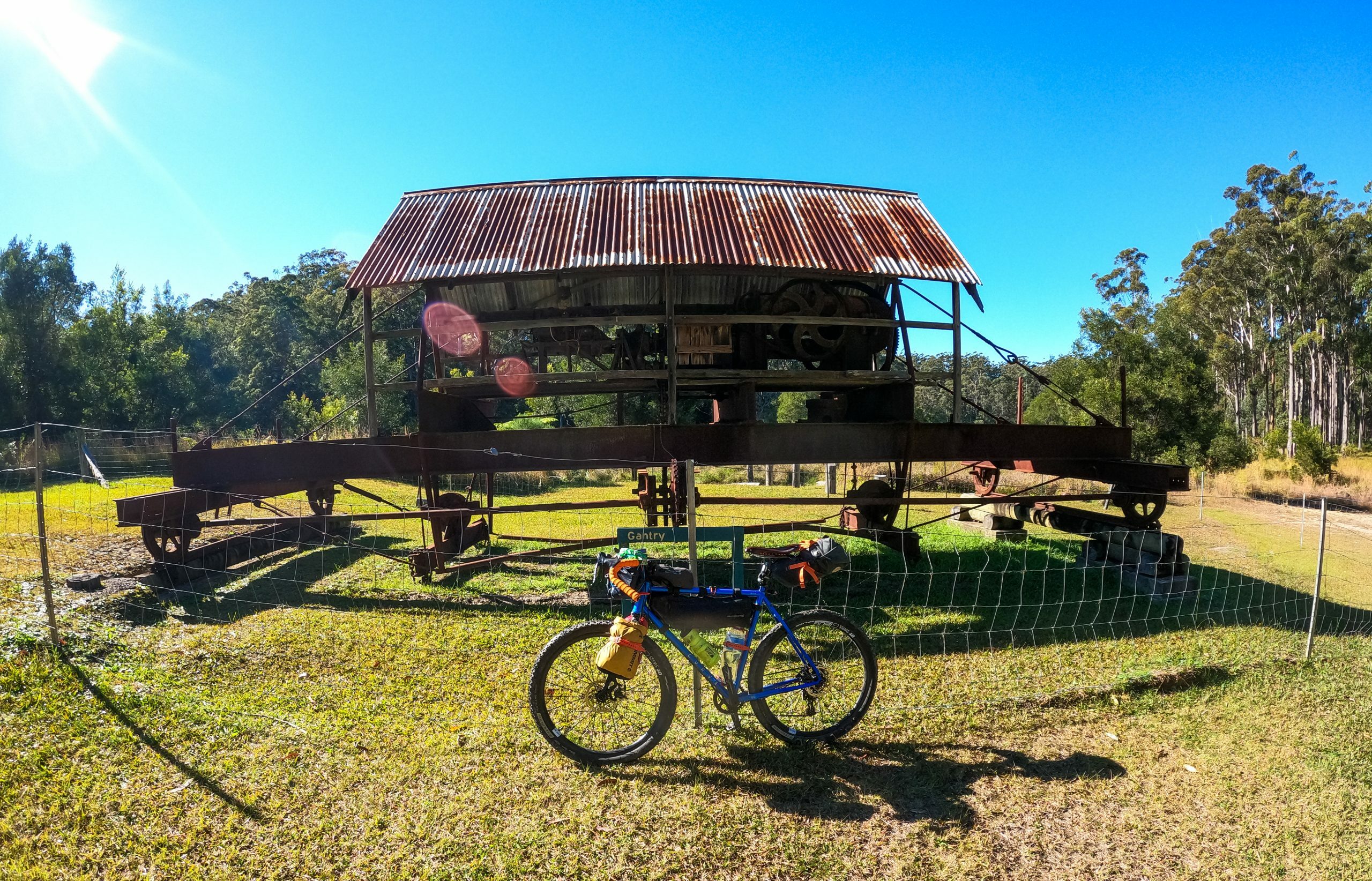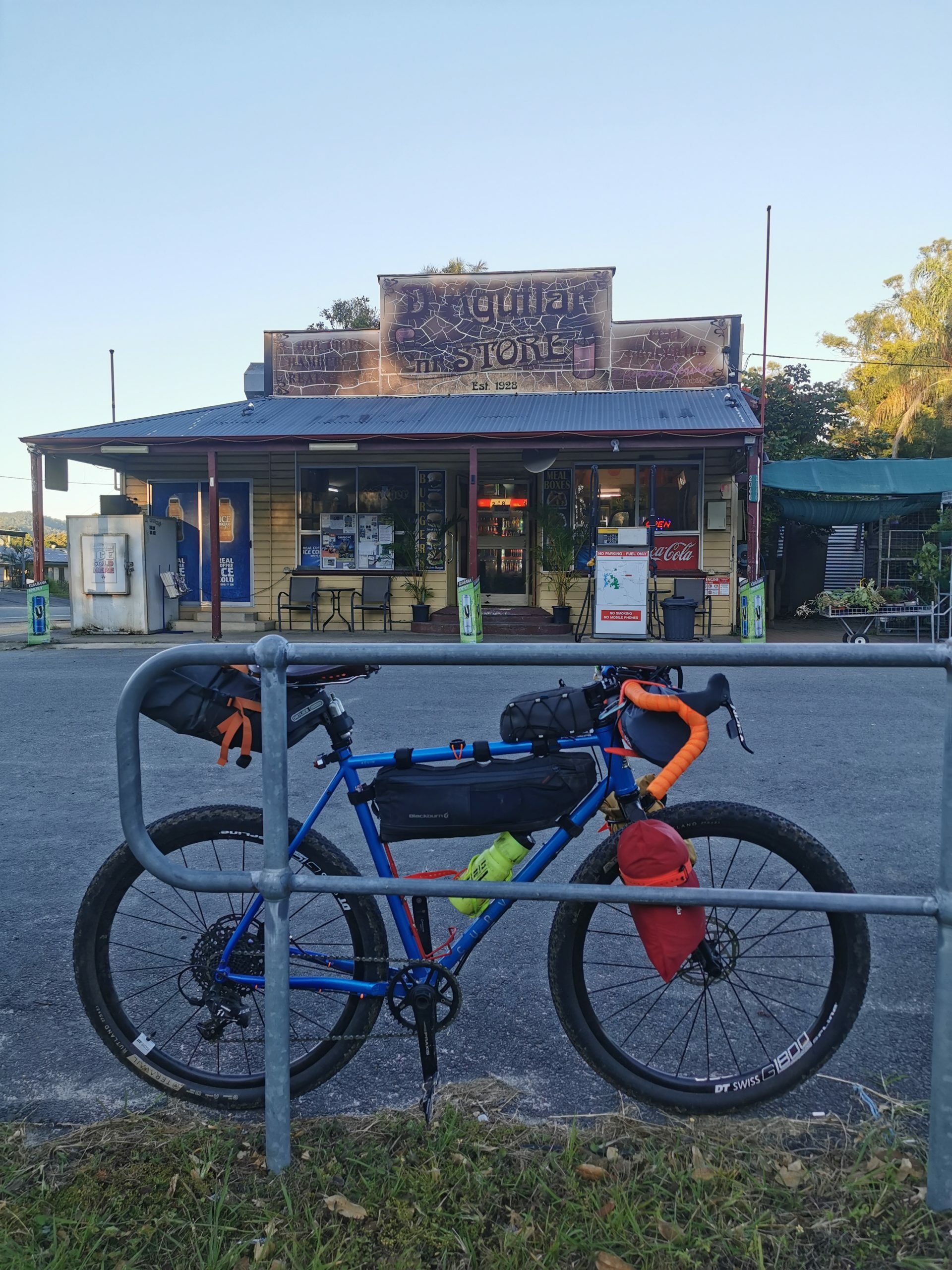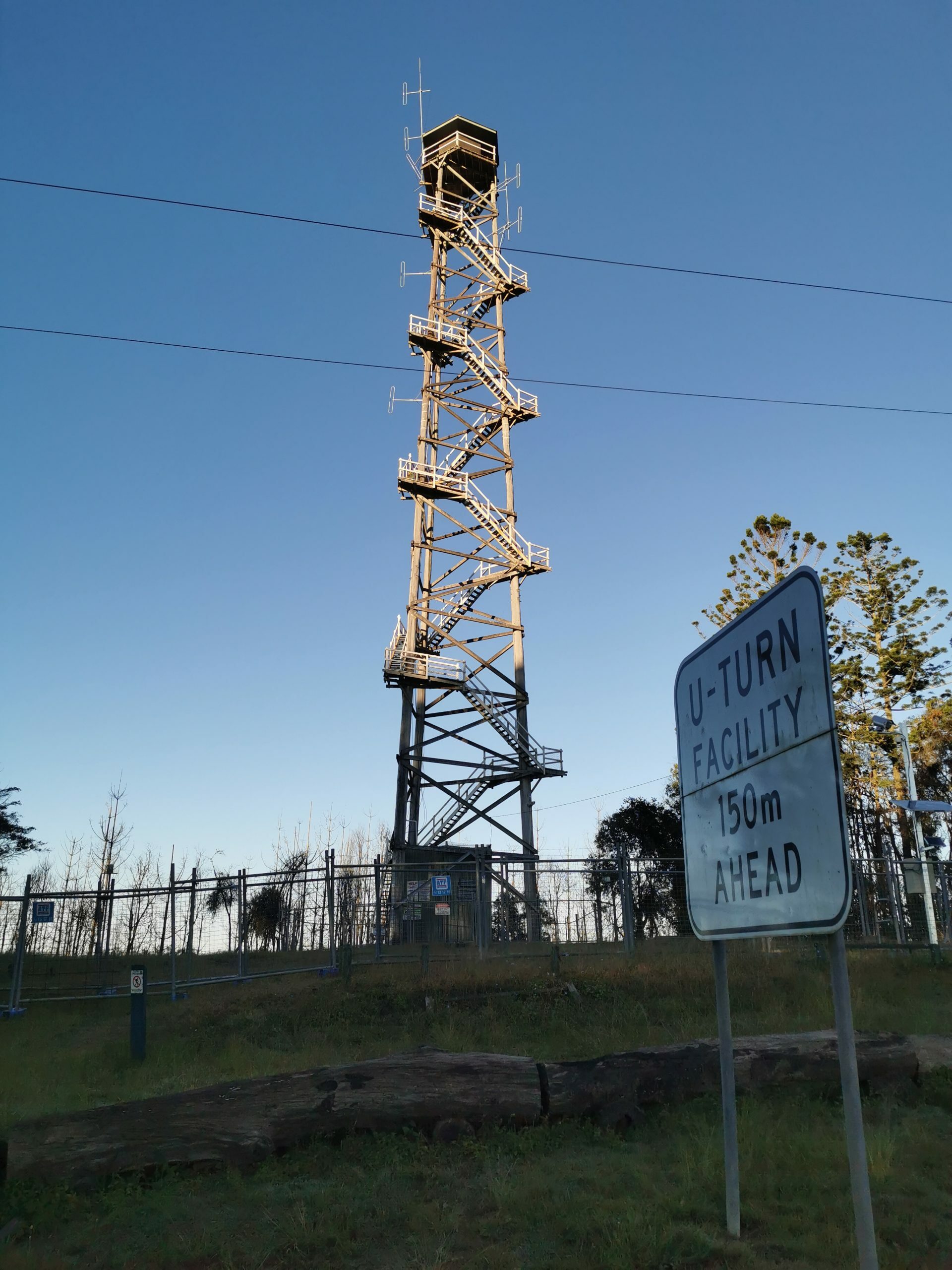 Jimna Base Camp
On Sunday I got up around 6:30am and slowly packed up. I didnt hang around too long as I was keen to get warm. So I said my goodbyes and I was was back on the bike starting the morning with abit of a climb up to the Jimna fire tower. The climb was followed by plenty of downhill on an absolutely beautiful road by the name Monsildale. What picturesque scenery that was!
From there I rode into Killcoy to Kevs Korner (it's become a bit of an obligatory stop for a coldy). After a beer it was onwards to Woodford, linking the trail I used to get out the day before and home.
Massive thanks to the guys that organised the event and Jimna Base Camp.
2 days riding, 226km, and 3224vm – and I only ate some mud once (R.I.P bar tape)
It was an absolute ripper weekend and I would highly recommend it. I'm looking forward to Jimna Escape number two.