Our plan was to ride the beach from Rainbow to Noosa's north shore. We had found a few blogs of people doing it but our only concern was that being loaded tourers we might be a bit heavy for the sand. We couldn't have got better conditions for the ride. An 8:40 am low tide meant we were on the beach and riding at 5:30 am. Once we realised the sand could take our bikes we were off!
Everyone warned us before the ride, to be careful of bogans flying up the beach. Besides the odd surfer driving up the beach, there was hardly anyone out there. With the cliff face of coloured sand on one side, the ocean on the other, and us cycling in the middle with beaming smiles. Even early on this was shaping to be one of our best rides for the trip.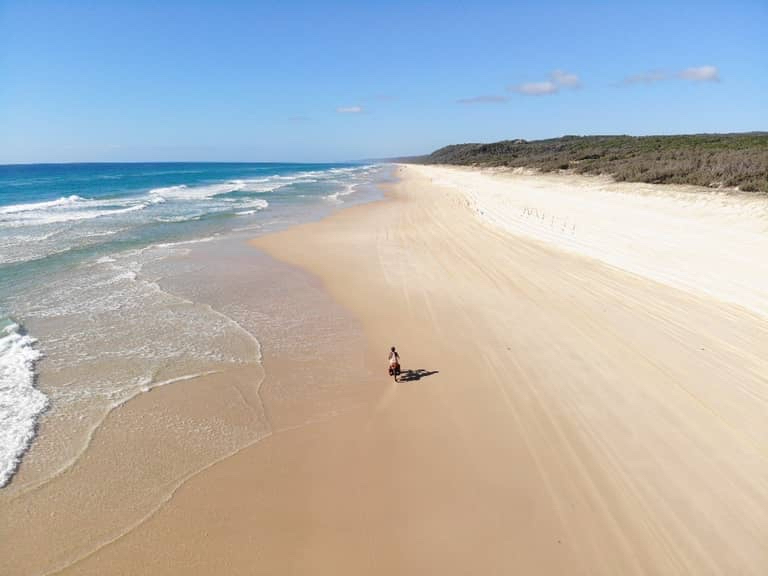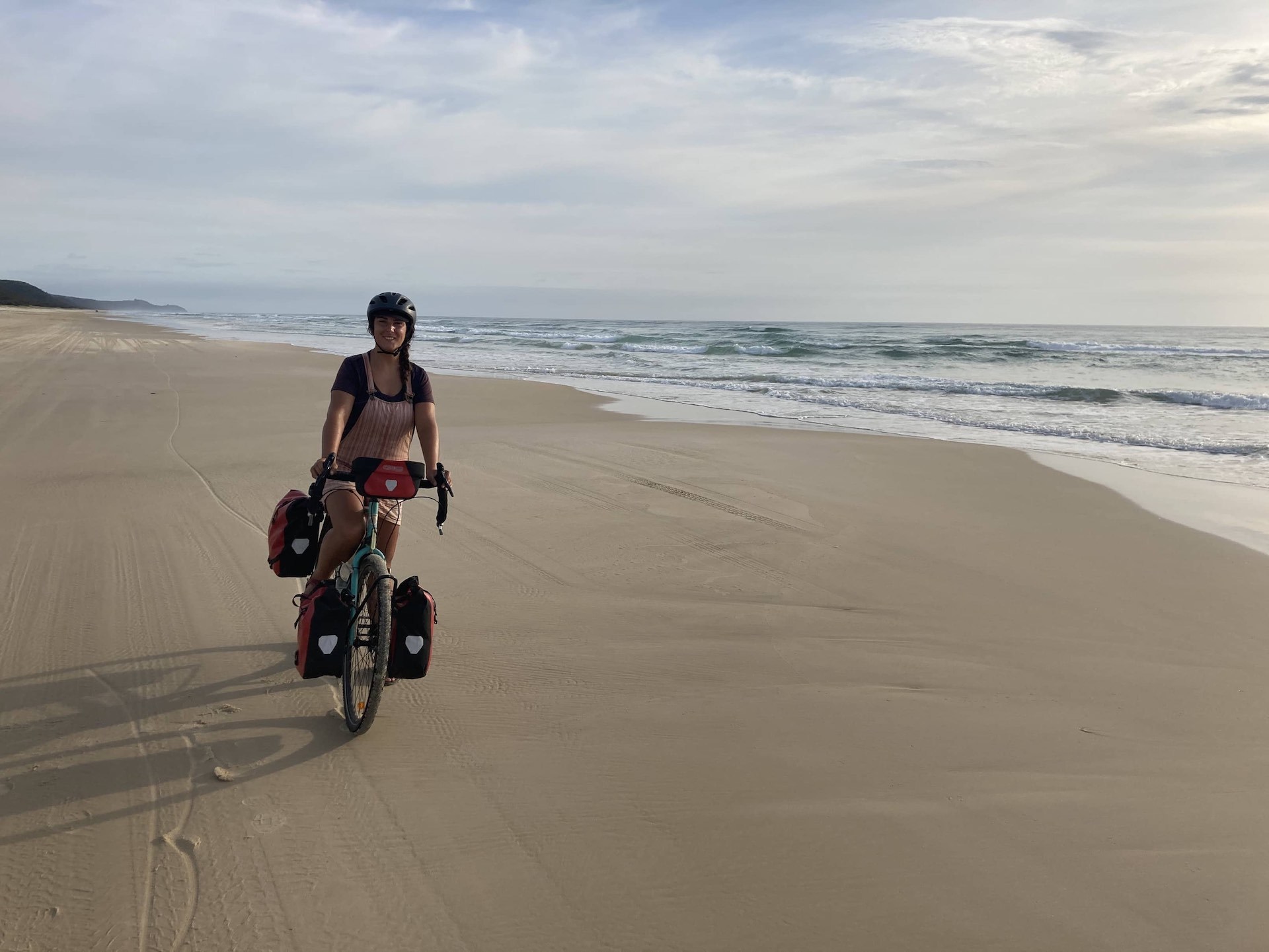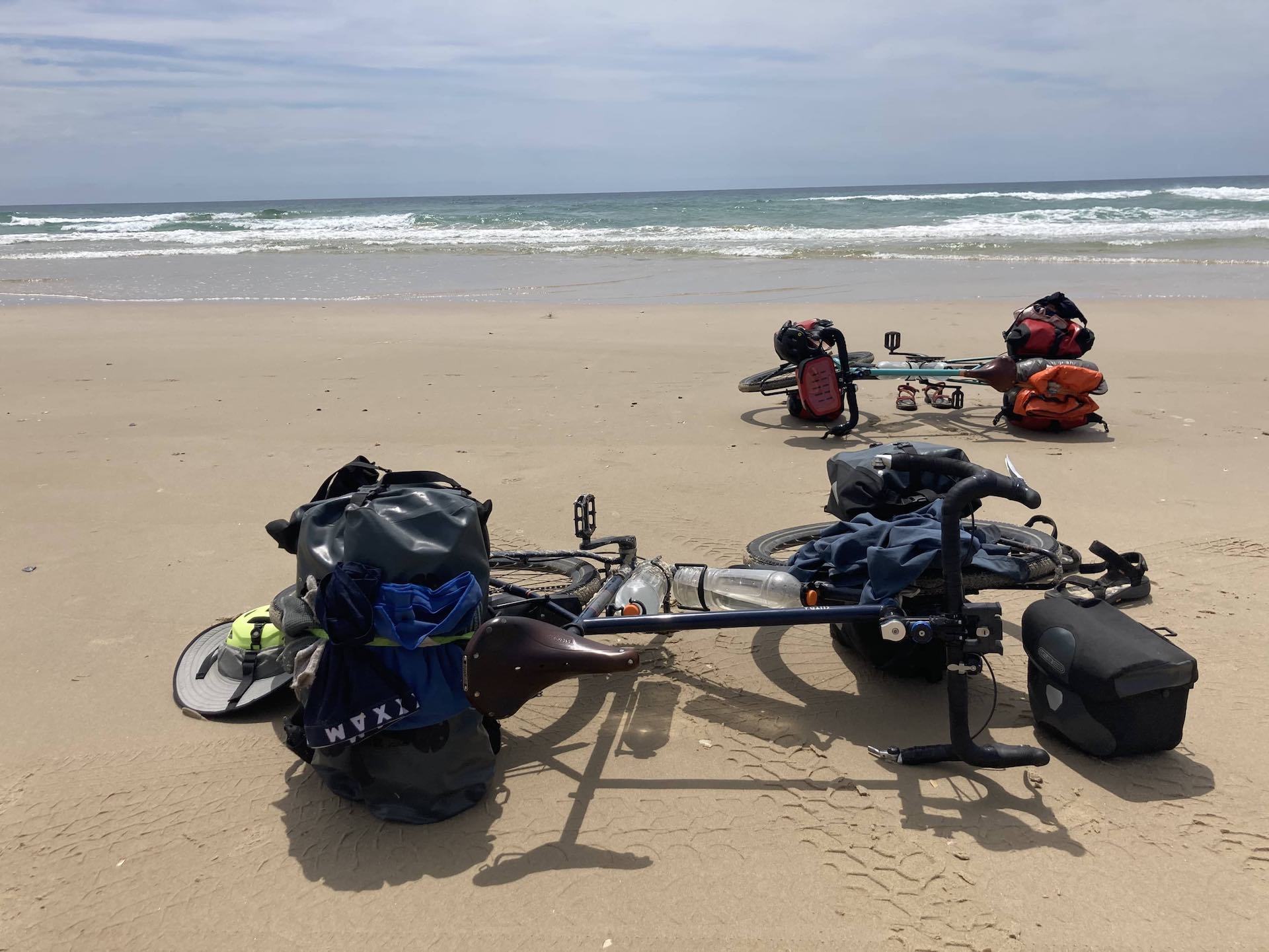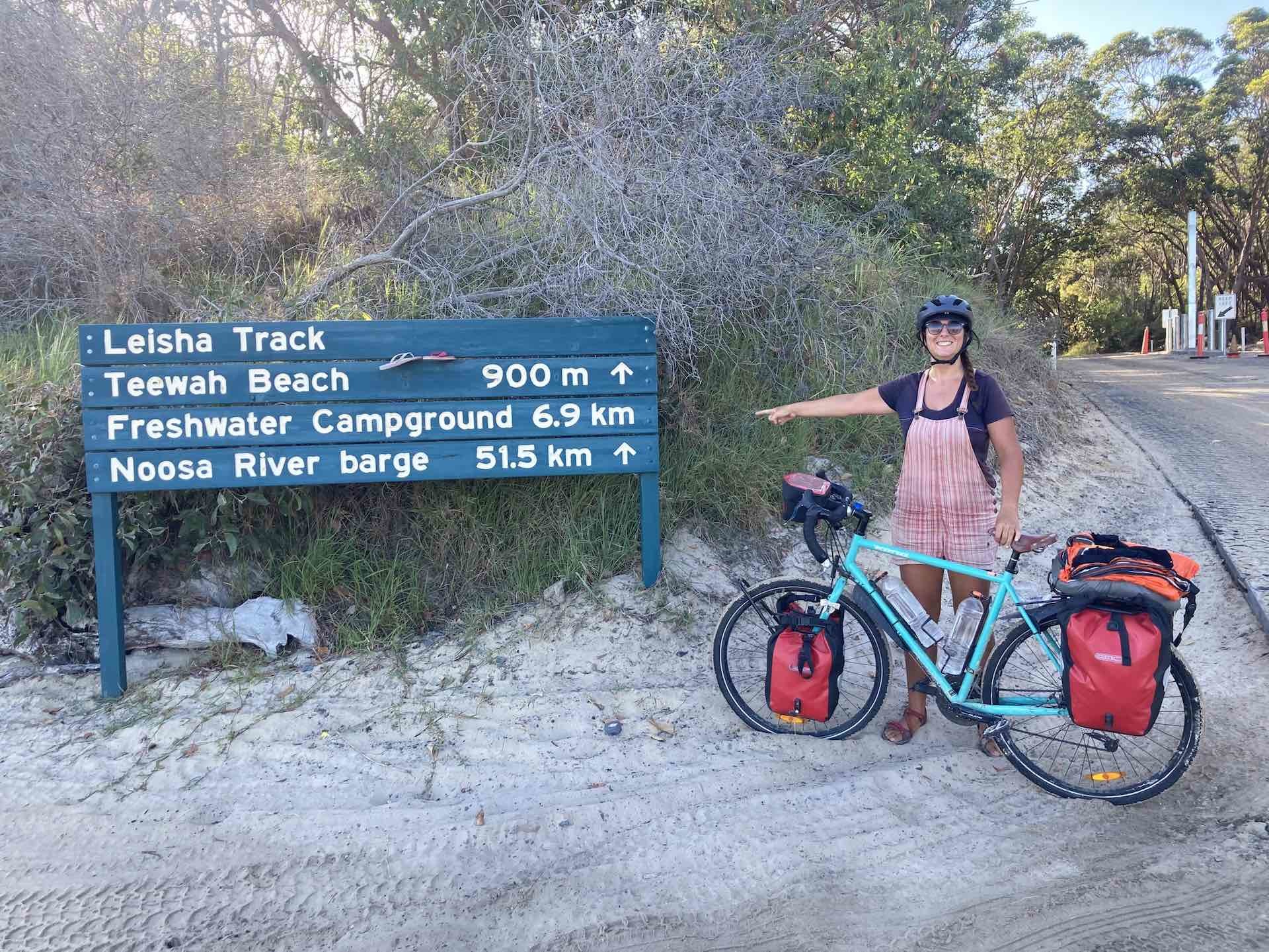 One Day, or Two – Choose your own adventure
If you pinned your ears back and had the wind going the right way you could get to Noosa in a day easy, but that's not our style and what's the point of that. We broke it up over 2 days which meant we only had 18.5 km to do the first day to get to Freshwater Campground and day-use area.
We had the riding done by 9:00 am and spent the rest of the day following the shade around and laying on the grass keeping an eye on the goanna who was getting friendlier with us with each passing hour.
The Qld kids were celebrating 'schoolies week' while we were there. While there was a heap of 4WDs heading through the park, they were pretty well behaved. Our only concern was wondering how these kids who have just finished school can get around in new 4WDs. They sure put to shame the shitboxes we drove for our first car.
Freshwater Campground to Noosa River Barge
Day 2 saw us having a little further to ride, but with only 45 km to the Noosa river barge it was hardly a pinch. With a little tail wind along the way our only problem was deciding on a place to have a break and take it all in.
The only issue with this route is eventually you run out of sand to ride on. But like all good things, eventually, it had to end. Heading across the river into Noosa on the barge, nothing could've wiped the smile from our faces. Cycling through The Great Sandy National Park, riding on the golden sand has been a highlight of our tour so far.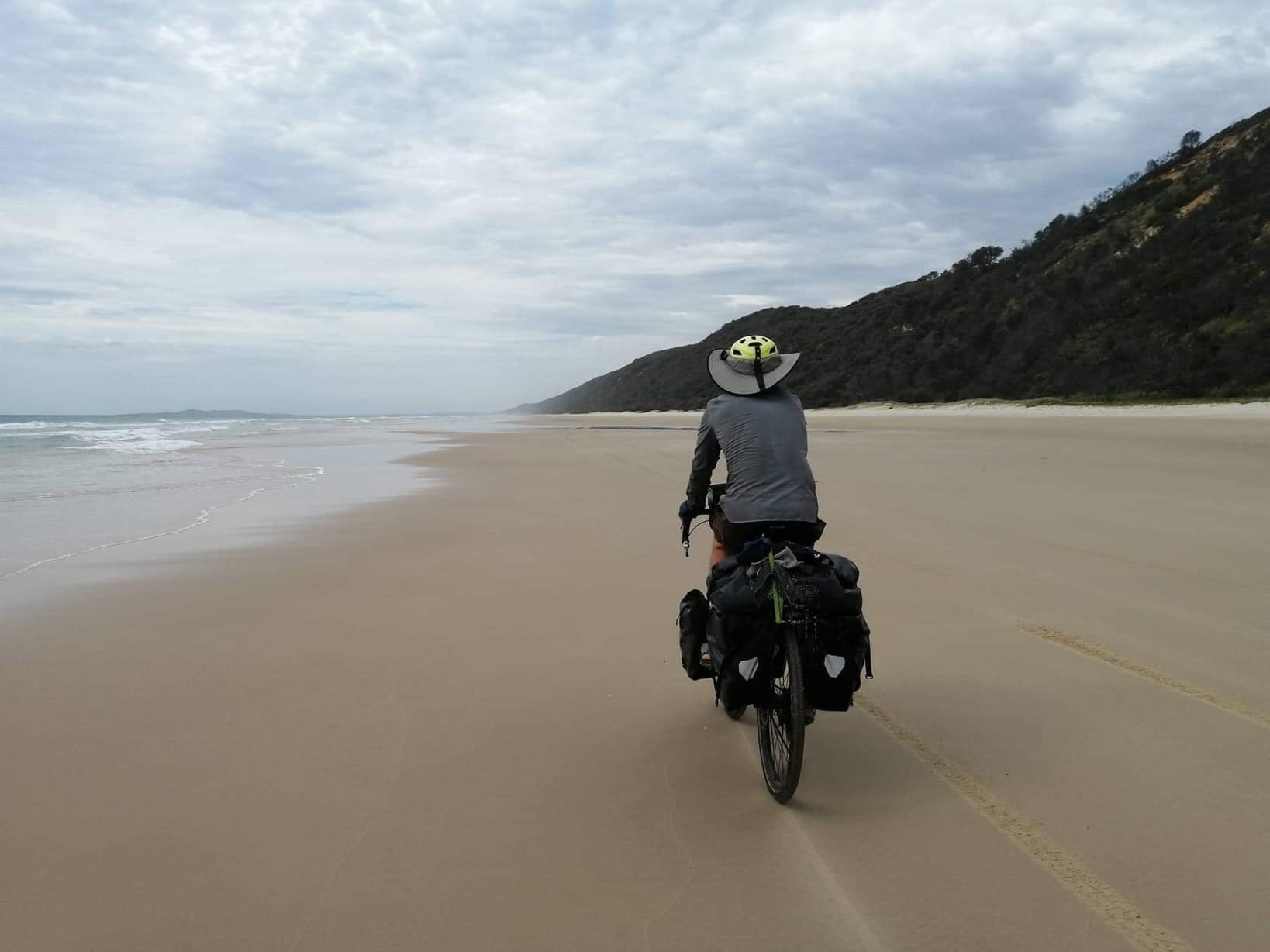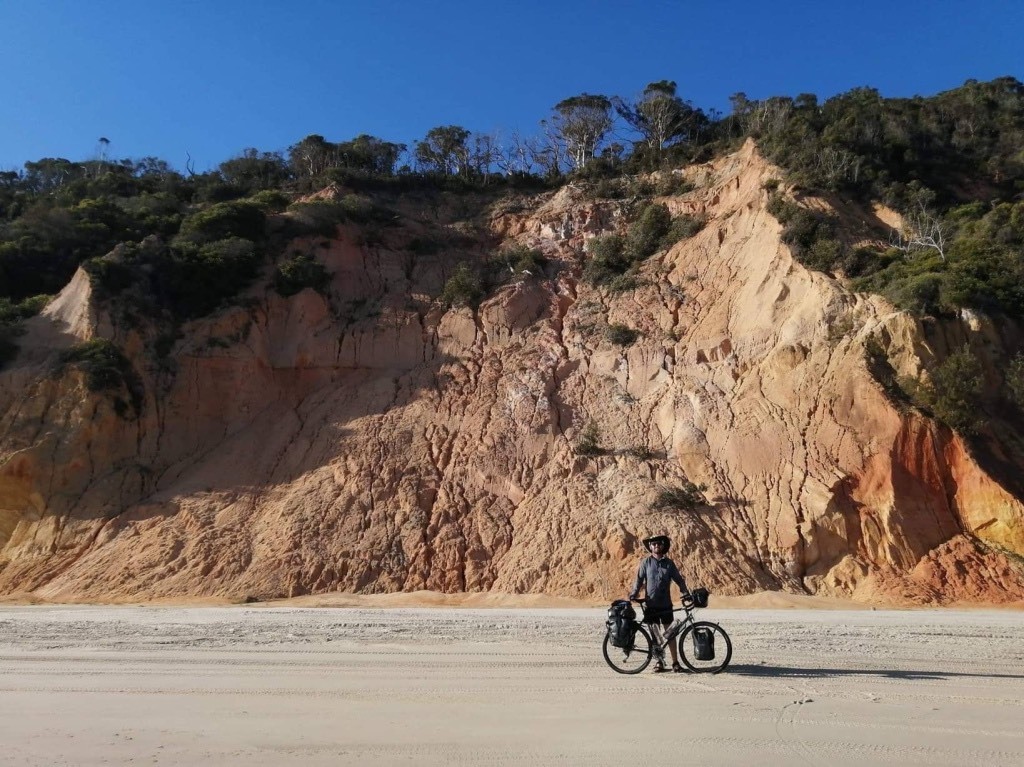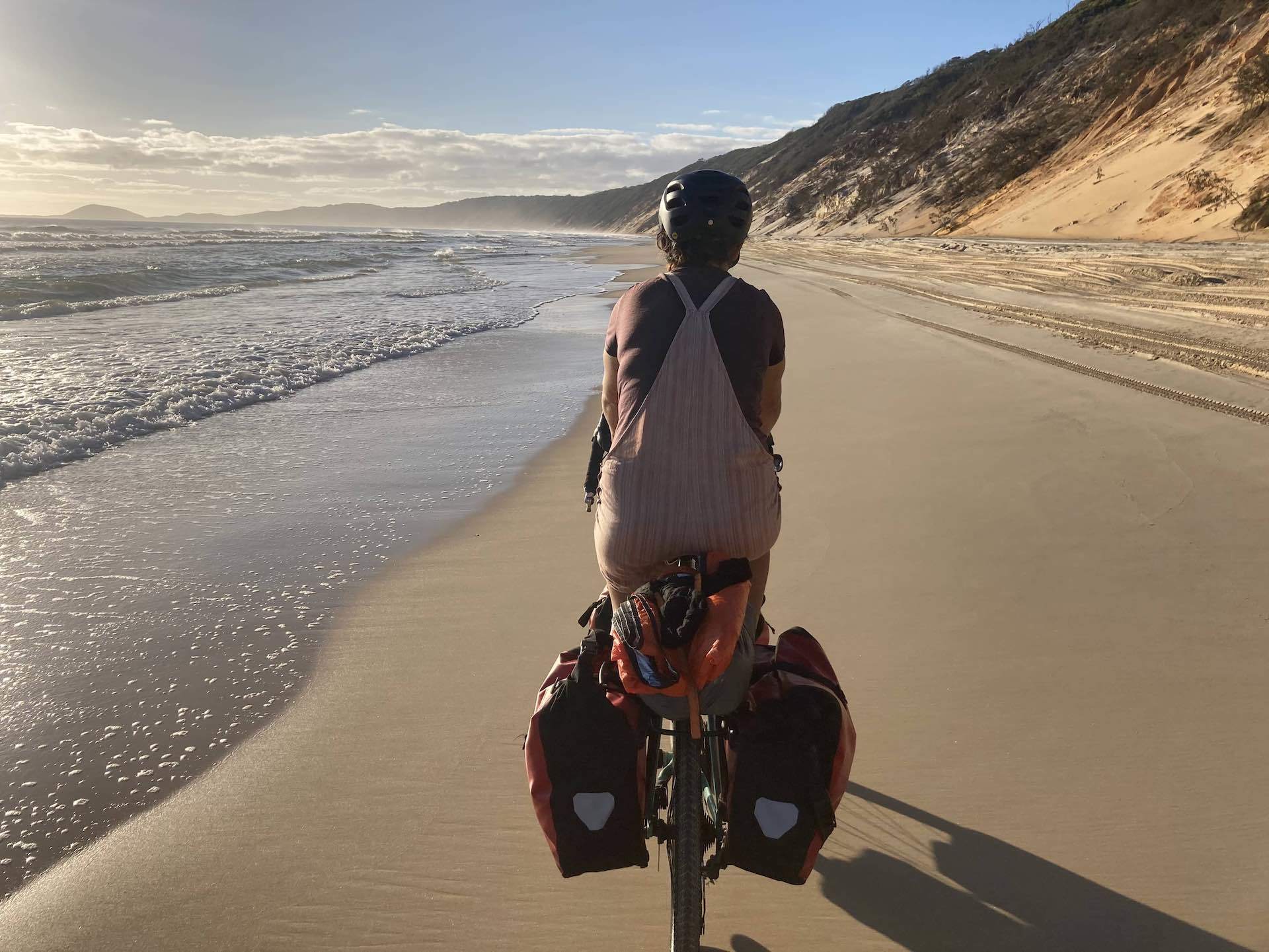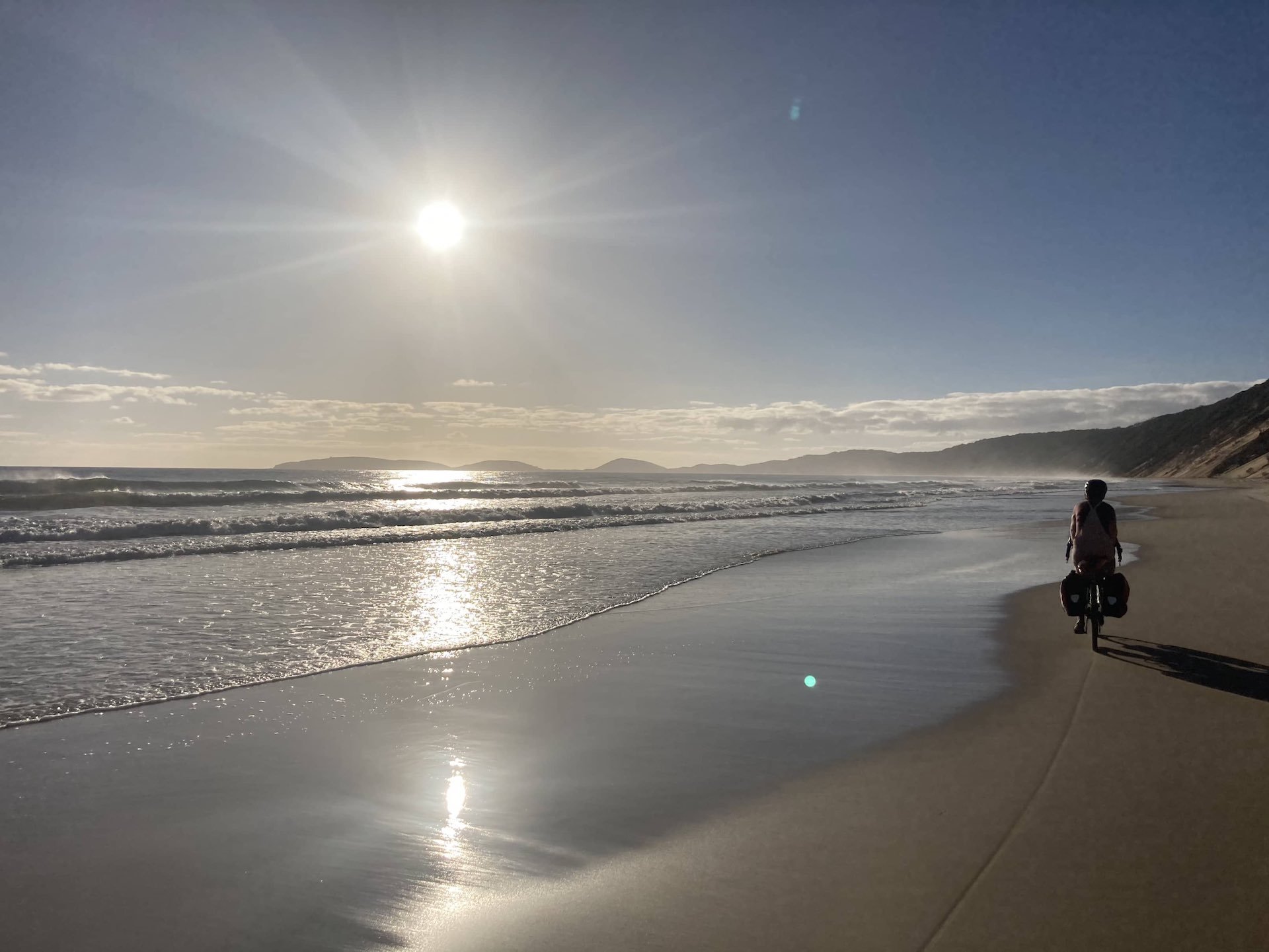 Notes:
If you're going to give it a go, and you'd be mad not to, here's a few pointers that helped us out:
Check tide times. I'd ride when low tide is around 9:00 am starting from Rainbow. You can be on the sand by 6:oo am
Check the winds, we got lucky with no wind first day and a little tail wind the second.
Do it during the week to avoid the bogans in 4x4s
Break it up and stay at Freshwater camp, or on the beach if you have the time. It's a really short first day but it's nice out there.
You can see more from the Stylish Pedlars bike tour by following their Instagram and checking out their blog.