The idea for Granite Grovel started in early 2019 when i started bikepacking and found out about ultra rides. I wanted to show riders some more of what the SW corner of WA has to offer aside from the Munda Biddi trail which is an awesome trail. Growing up in the SW I know the area pretty good and put together a route from Sugar Loaf rock near Dunsborough (where I live) to Dog Rock in Albany and is 660km with 6800m elavation 
The route passes through granite outcrops, granite waterfalls, and giant granite domes following fire trails, some Munda Biddi and other old railway formation trails. Hence the name it wasn't meant to be easy and encompasses some of the best undulating country I knew of, including river and creek crossings and hike a bike uphill and over fallen logs.
The 2021 inaugural event 22 May had 17 starters and 7 finishers, the weather wasn't very kind for us on the first two days as day 1 and 2 had 40 & 35mm of rain causing unprepared riders running out of brake pads so it was aptly named the "Brake Pad Event" and was definitely a challenge.
The start date for 2022 is 30th April, check out the Facebook event page for more updates.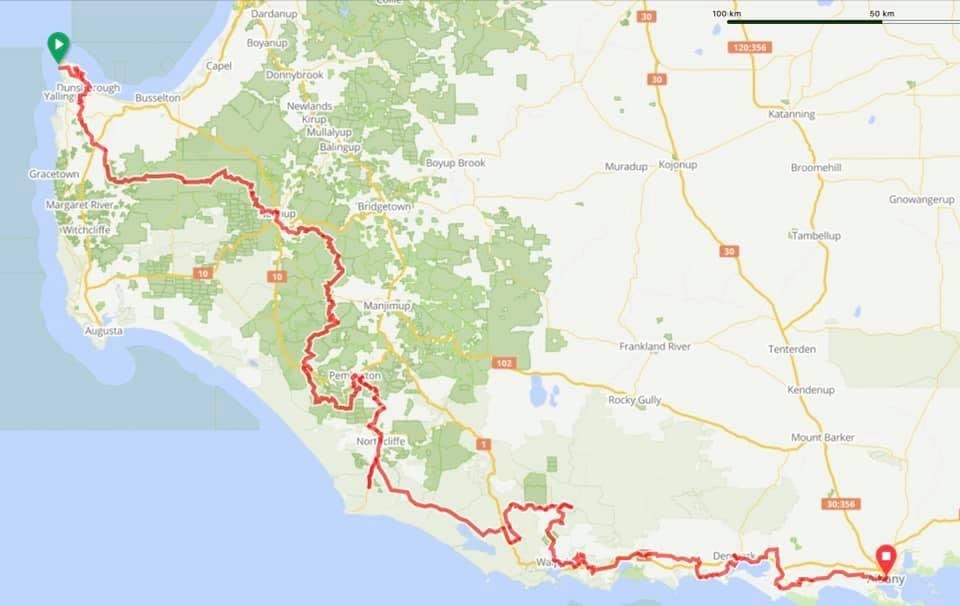 Organised by: Damon Chalmers