Tim's Raleigh M-Trax 1000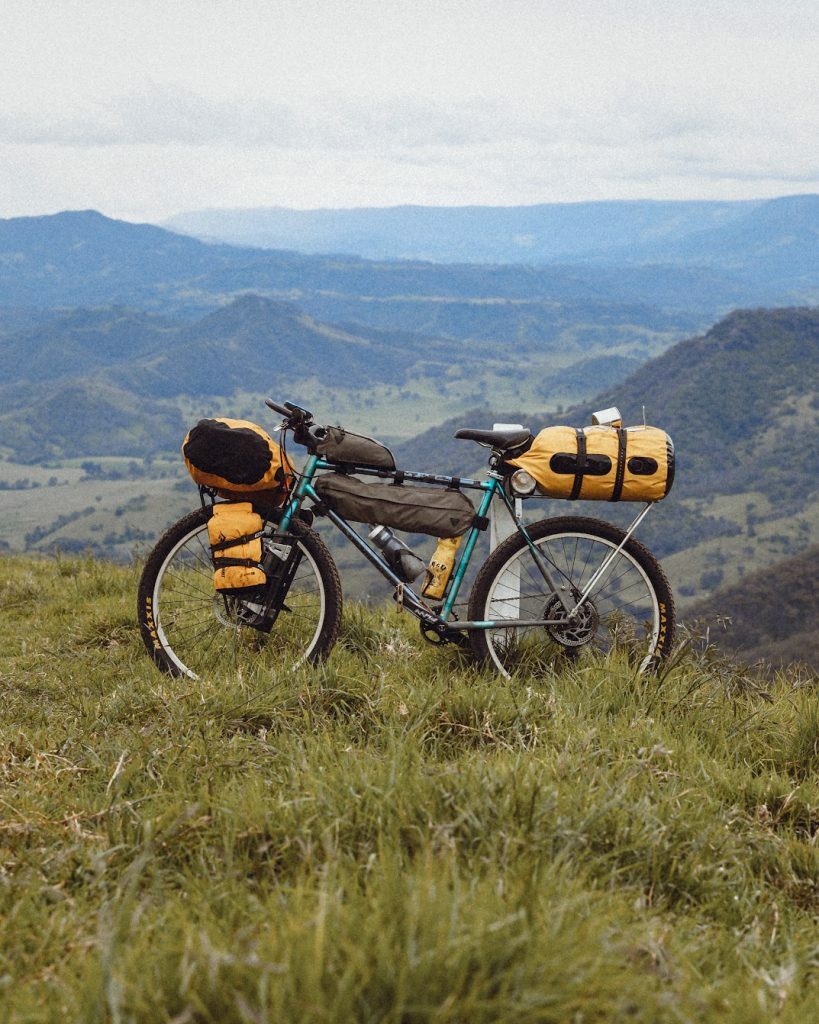 What's the story behind your rig?
I love the outdoors, bikes, and camping. In early 2020 I got asked if I was keen to try bikepacking. I didn't have to think twice, I immediately said 'Yes!' and started looking at bikes.
I decided that spending a lot up front for another bike and all the gear probably wouldn't go down too well with my lovely wife, so I found this old steel Raleigh on FB Marketplace for $50 and decided it would be a cool project to convert to my bikepacking rig.
What trip was this bikepacking rig setup for?
A recent trip into the Barrington Tops which had a less than desirable weather forecast. It was horrible.
Some days 20-40mm were predicted. I decided to take my front rack so I could carry more dry bags with plenty of dry clothes. I also had some expensive camera gear with me, so everything had to stay dry and protected.
Turns out, we didn't get a drop of rain!
What camping gear were you carrying?
I wasn't actually carrying as much as the photos suggest. I had my large old sleeping bag and a two person, four season tent, which unfortunately is bulky and very heavy, but it can handle the rain that was forecast and has plenty of room for my gear.
Some of the smaller items were my Mountain Designs Airlite sleeping mat, a Sea to Summit Aeros pillow, a 360 Degrees stove and saucepan, a mug and some plastic reusable cutlery. I also had a LifeStraw water filter, small hand saw, raincoat and lastly, one item that's not camping related but I like to take to help with filming my trips, the trusty tripod.
Bike & Bags:
The bike is what I believe to be a 1995 Raleigh M-Trax 1000 which I've made some modifications to. I've converted it to disk brakes by welding on some homemade mounts. This is the reason I chose a steel frame so I could modify it. The old drivetrain has been updated to a modern 1×9 speed groupset. This trip I had the Surly Front Rack on plus a really light homemade aluminium rear rack.
I'm using a 6L Topeak Midloader frame bag with the matching Topeak Toploader up top.
The front dry bags are Sea To Summit Big River bags and the rear is a random bag from Aldi that happens to fit my huge sleeping bag perfectly.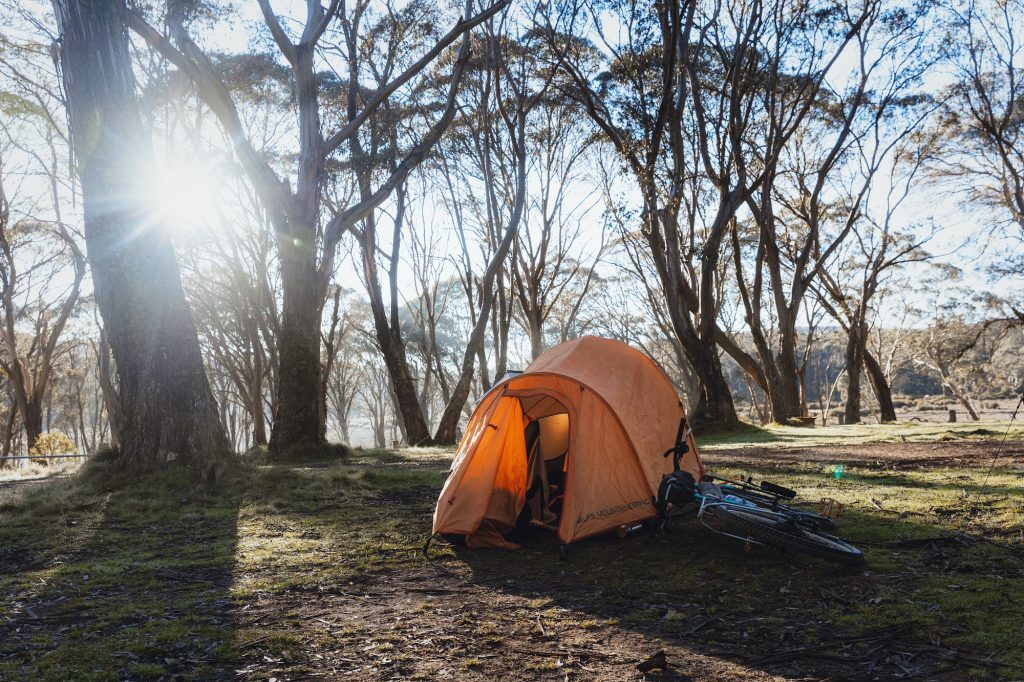 Tell us about the things you love, or things you'd change about this rig:
I love the feeling of giving an old bike new life and also not having to worry about an expensive bike. I love that such a cheap setup has already taken me on so many great adventures.
The problem with this bike, however, is that it's heavy.
Adding a front rack with a big dry bag makes it even heavier. I think a lighter load would definitely make each trip a little more enjoyable. Soon I'd like to get a new tent and sleeping bag and just run a handlebar roll and leave the rack at home. I think I've also decided that carrying a tripod is a waste of time when riding in a group. These few changes should lighten the load a fair amount.
In summary, I'd love all the latest and greatest gear on the lightest bike possible, but my setup shows you can still have a great time on a budget setup, and I'd much prefer to ride with a heavy load than not ride at all!